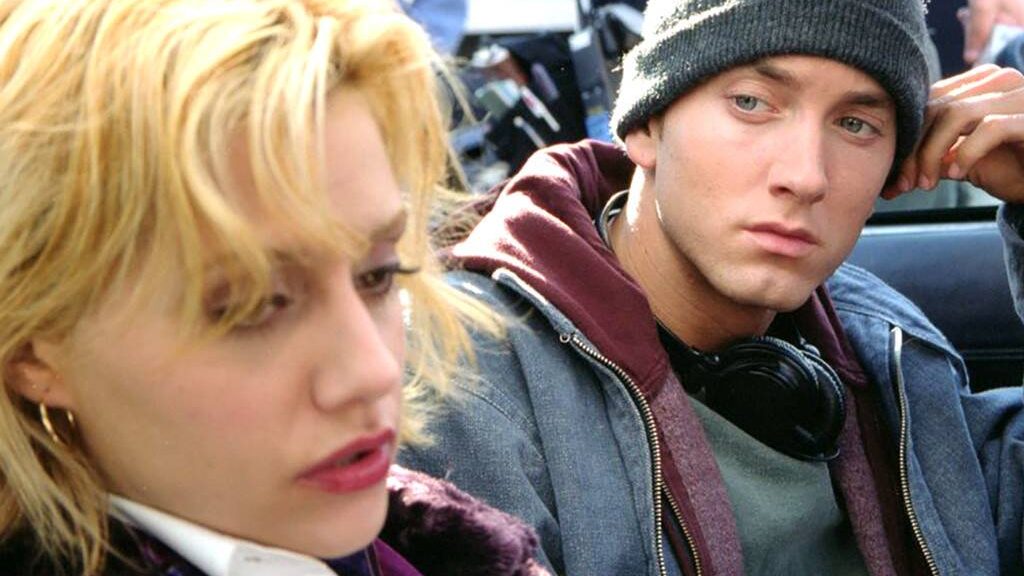 Have you ever noticed that there is something off in the way that actress Brittany Murphy flips people off in the movie? Well, that's because she had a very specific way to do it and she learnt it from Eminem.
"8 Miles" remains a unique film with a unique connection to real life, that's what makes it moving and memorable. And the more we learn about how it was made — the more we understand that.
Recently, the new bits of information were uncovered, unexpectedly, on a sports talk show.
TJ Jefferson, a producer and production manager who works on Rich Eisen Show, shared the story that his friend Brittany Murphy, who tragically passed away at the age of 32, told him:
I was friends with Brittany Murphy. We hang out for a few years, and one time she told me a story that she had no idea how to throw up a middle finger 'cause she never flipped anyone off in her entire life. Until she did 8 Mile. Then, Marshall, Eminem had her sit down and teach her how to do it. And if you watch the movie, he has a weird way of flipping people off. And if you look, she does the exact same way he does.
Watch the video below: