Eminem has joined the Bored Ape Yacht Club — an exclusive community of elite NFT owners.
Among other celebrities with an ape token are Jimmy Fallon, Post Malone, Steph Curry, Jermaine Dupri, Snoop Dogg, Lil Baby, and Gunna. The BAYC NFT collection is limited to 10,000 unique images of apes. It was launched in April 2021, and the first apes were minted for 0.08 Ethereum (ETH), which was approximately $185 back then. Since then, their popularity skyrocketed, and Bored Ape became one of the most coveted NFTs on the market, with the floor price for the lowest listed NFT around 52 ETH, or well above $200,000. In five months since the launch, the BAYC NFT series saw a trading value of $1.5 billion.
The secret of the BAYC success might be both the uniqueness of the images and the package of tangible perks that come together with a non-fungible token. Yuga Labs, the anonymous team behind BAYC, organises exclusive events worldwide that are not easy to access but open for token holders. The company website states:
A limited NFT collection where the token itself doubles as your membership to a swamp club for apes.
Yuga Labs have certainly created the aura of exclusivity that attracts new members to the Bored Ape Yacht Club. Just last week, Snoop Dogg got his token and changed his social media avatar to his Bored Ape as it became a fashion.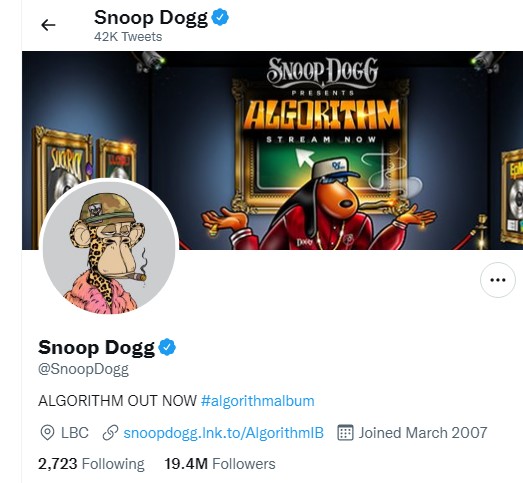 On the last day of 2021, Eminem did the same. His new Instagram and Twitter avatar is a new Bored Ape NFT that was purchased for 123.45 ETH (currently about $461,868) by an account called "Shady Holdings".
Interestingly, Shady's ape is sporting a hat similar to Marshall's signature Kangol.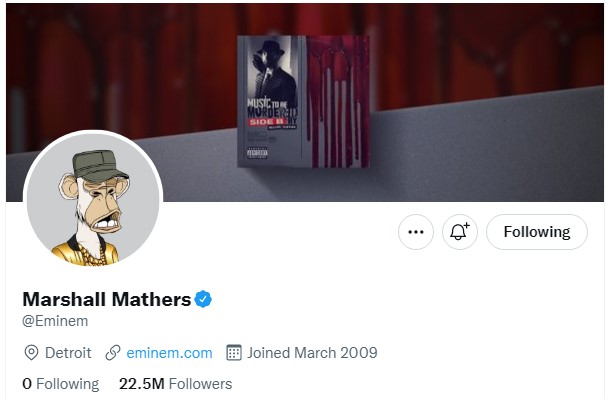 Evidently, Em is getting more and more serious with NFTs after the success of his own limited series ShadyCon. However, for fans who suspected that a new avatar would signal the beginning of an album promo campaign, the story behind the image might be discouraging.