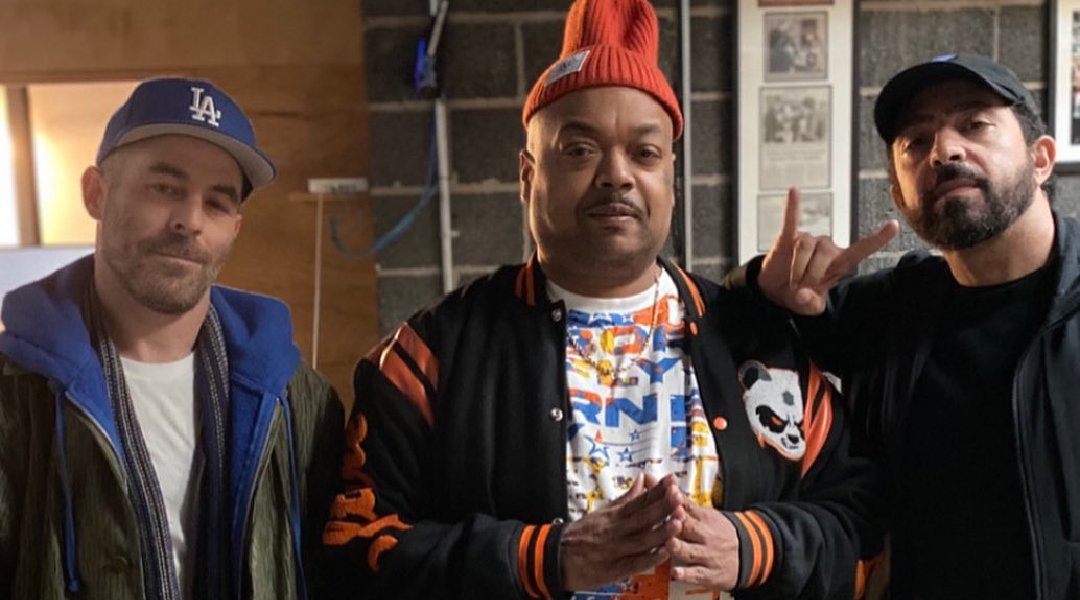 The D12's rapper linked up with producers in a familiar interior where we usually see Eminem.
Surrounded by The Alchemist on one side and Aftermath producer FredWreck on the other, Bizarre looks confident and gives out the vibe of the job well done. His caption does not provide a lot of information:
At the office with the big dogs .. @fredwreck @alanthechemist .. #hegottagun #fredwreck #alchemist #d12 #shadyrecords #drdrebeats #hiphopmusic #griselda #newyorkcity #detroithiphop #amityville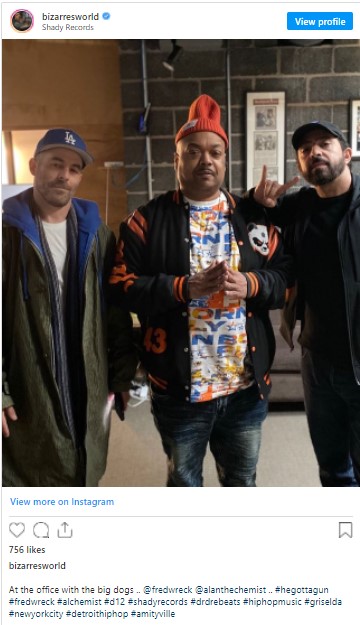 However, we know that Aftermath does not usually work on Bizarre's projects. Big guns mean big names, and we all want to believe that Eminem himself was involved in whatever happened in that studio.