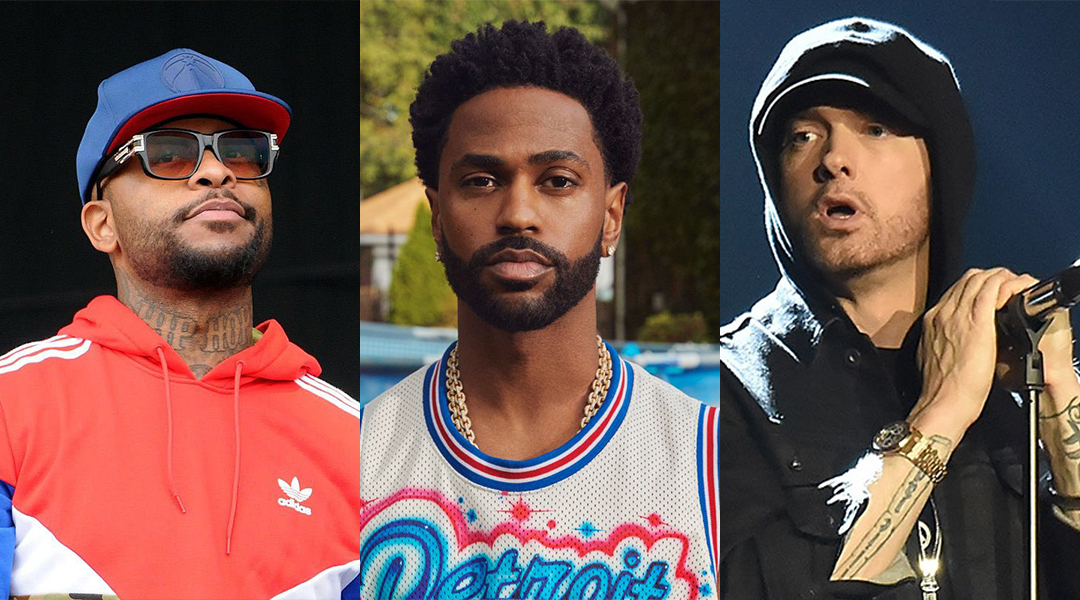 Drinking games are tough, and people often find themselves doing things that they would rather avoid when playing them. But some can get through them with grace, as Big Sean did on a recent episode of Drink Champs.
At some point, Sean had to describe different Detroit rappers in one word. Here are some of the descriptions he gave:
Eminem — God MC

Proof — Legendary. Legendary. I feel like he inspired Em a lot. He was the one who really brought D12 together. He was the backbone of that. He was cold lyrically. You listen to the Proof verses, they are cold.

Trick Trick — The protector.

Royce Da 5'9 — Rap god, just like Eminem.
Later in the episode, N.O.R.E. made Sean pick one from a pairing such as Kanye and Pharell, Kendrick and J.Cole, Kevin Hart and Dave Chapel, and, of course, Eminem and Royce. Big Sean, who has a good relationship with Marshall, bit closer relationship with Royce, made his pick without meaning any disrespect for Em:
Royce Da 5'9 is a literal big brother, so I gotta go with Royce. Eminem is, like I said, god MC and a dream come true to work with, but I've been in the trenches with Royce for real.
Watch the video below: