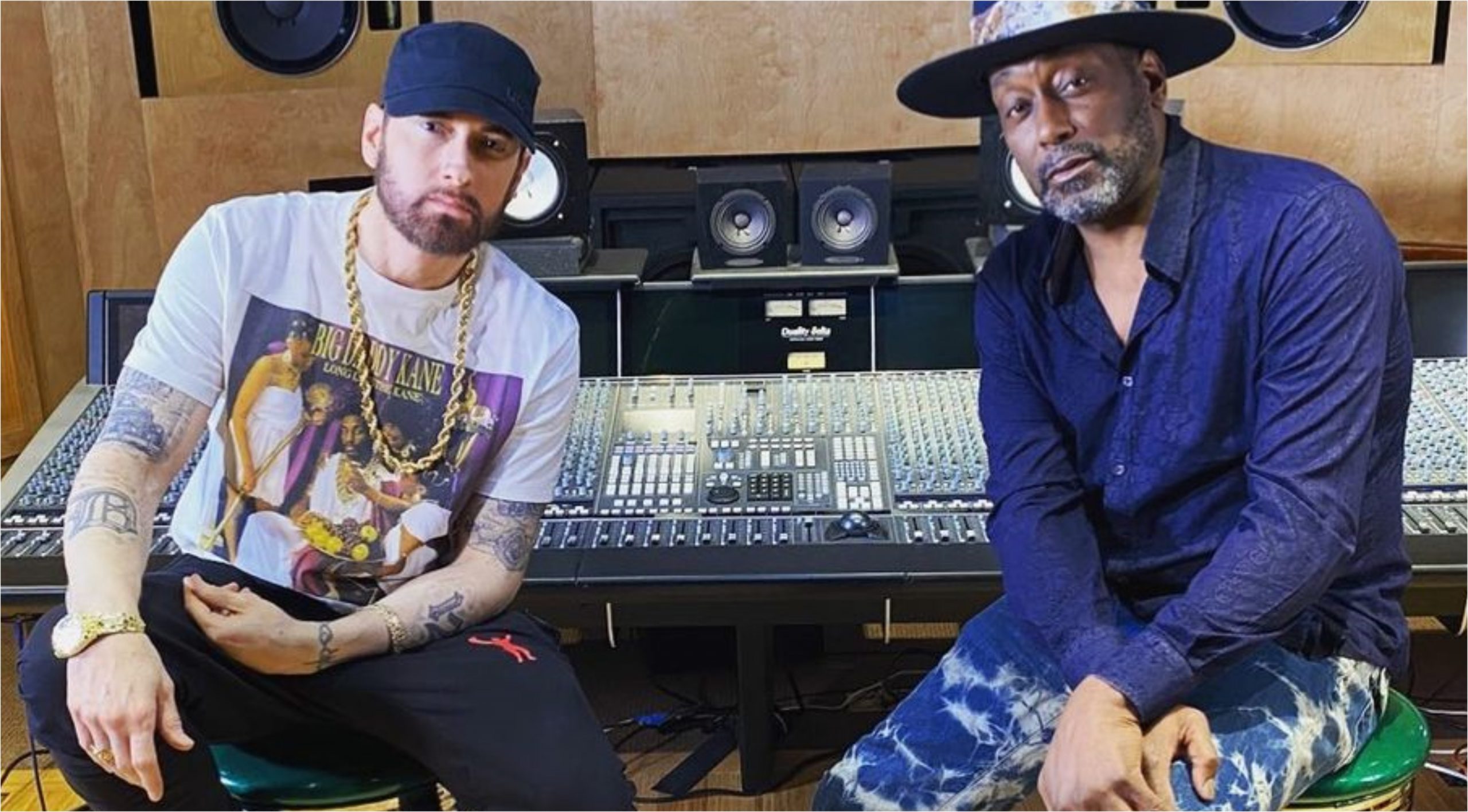 A legendary rapper from Brooklyn shared a photo with Eminem that promises more to come.
While the picture shows two hip hop icons sitting in the studio, it is unlikely that their music collaboration is on the cards. Daddy Kane captioned the photo with:
Chopping it up tonight with this great lyricist @eminem. We spread a lot of love in this convo.
It sounds more like the rap veteran is gearing up to having his own podcast or a talk show, and Eminem might be the first guest on it. It can be a very fitting start that would undoubtedly attract a lot of attention.
And we can be sure that Eminem came to this conversation full of love. Big Daddy Kane always praises Em's lyricism, and he even called Eminem a Kobe of hip hop last year.
At the same time for Marshall, Big Daddy Kane is one of those Golden Era rappers he always looked up to. You can tell it but just looking at him. Marshall was wearing a t-shirt with an album cover print, 1988 "Long Live the Kane". You can bet anything that Eminem came prepared and quoted Kane's lyrics form the top of his head.
They truly had a good time together. Big Daddy Kane said on his account to producer Deric "D-Dot" Angelettie:
I told him about what you did on the Documentary. He was crying laughing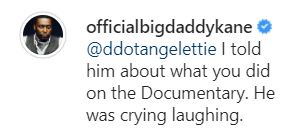 Hopefully, we will hear this conversation soon. Stay tuned.