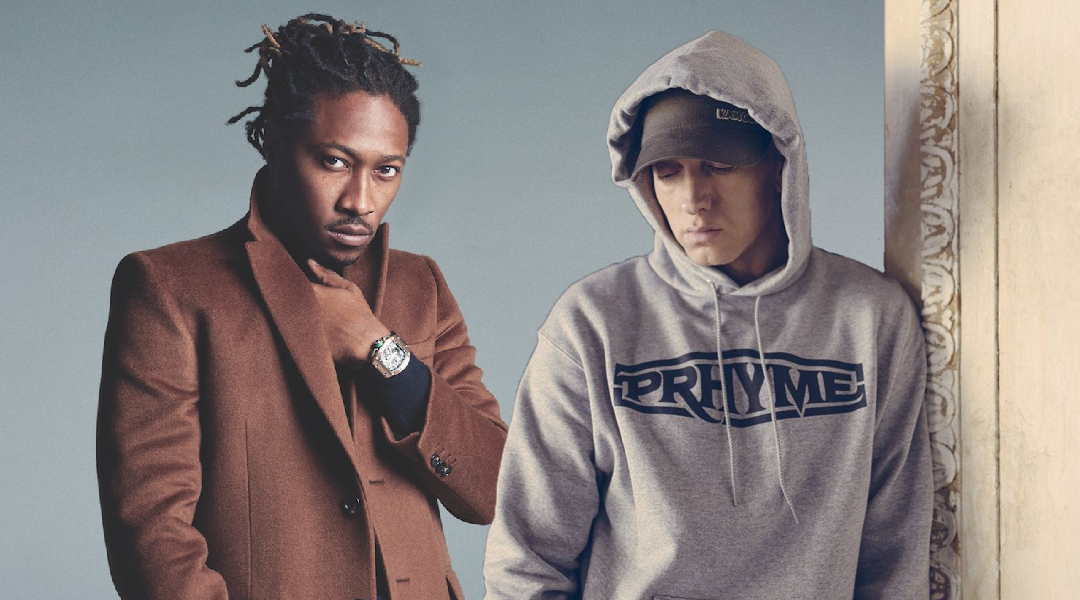 ATL Jacob is a household name among Atlanta producers. He worked my stars but most of his collaborations are with Future. And then there is one with Eminem.
Working with Future, ATL Jacob wasn't even sure what of his beats would find their way to the album. That uncertainty resulted in the situation when Eminem and Future both used the same beat in their songs. The Atlanta producer told the story on VladTV:
The song "Talk Shit Like a Preacher" [from "Future Hndrxx Presents: The WIZRD"], that's the same beat as Eminem "Book of Rhymes". I gave the beat to Future. Future was not feeling it, well, I thought he wasn't. So Eminem randomly called me, I didn't even know he'd get my number. I sent him the beat. And then his boy hit me, like, "Bro, Eminem loved this beat. We ready to sing off on it ASAP". He was willing to give me like $30,000 for it at the time. I was getting $10,000 from Future. So I was like, "Alright, cool, let's set it up". Then probably a week later, Future told me, "We gonna put this on the album". He let me hear it. I'm like, bro, Eminem's gonna use it. So it was a choice between giving it to Eminem for 30 or giving it to your brother Future for 10. It wasn't about the money at the time, it was about loyalty. So I was like, man, I'm gonna get it to Future. I let Eminem know like, "Man, I ain't even know Future used that beat. He loved it and it's going on his album". So we ended up still working it out, even though Future dropped it.
The feeling of getting a call from Eminem was surreal, recalls Jacob. He feels reverence for Marshall and didn't expect to ever hear from him personally:
It's crazy because Em is one of my favourite rappers. He's dope. He goes hard. I thought it was cap. Then I thought of the Travis Scott interview where T.I. just randomly called him got his number and randomly called him. I thought of that and I was like, shit, it's probably Eminem, it might be one of those situations.
Listen to "Book of Rhymes" on "Music to Be Murdered By" below: