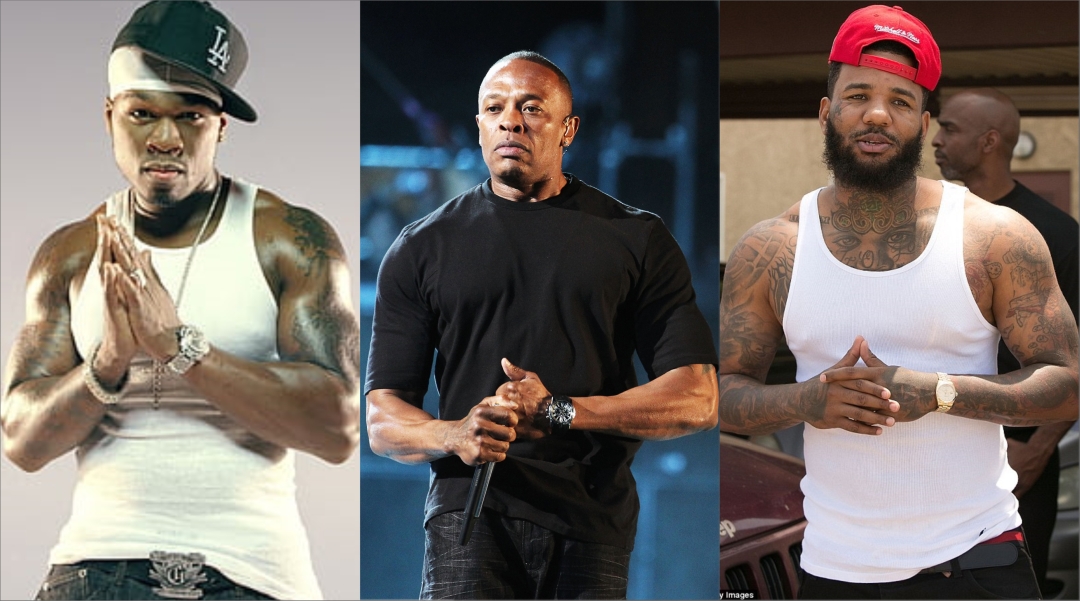 Fifty says that Jimmy Iovine asked him to fix The Game's songwriting after the latter stack for a year in Dr. Dre's studio working on "Documentary".
50 Cent did not have difficulty writing songs, and he wanted to get closer to the Good Doctor, so he did not hesitate to get into this exchange. This is the story he told to Lil Wayne on his Young Money Radio:
I recorded the whole second album as a template. I had 14 records. I noticed it wasn't my best verses, but the choruses were right because I focused on my song structure. I went to meet Jimmy [Iovine]. Jimmy played me Game's record. Game was in the studio with Dre for over a year at that point. [Jimmy] said, "Yo, what'd you think about it?" I said, "He can rap. He's a great rapper. He's just not a good songwriter yet". He said, "If you fix this, I'll make sure that everything is good between you and Dre. Everything". And I'm like, "Okay, that's nothing, that's nothing, I'll fix it". I only worked with Game for four days. For four days that I worked with Game, I muted my vocals. On "Documentary", "Special", "Higher", "Church for Thugs". He didn't love it. But when he rapped on them, he did it. He nailed that shit.
Watch the video below:
EJ Magazine #34 Side B Available Now
Good Evening, ladies and gentlemen. This is ePro with the new EJ. Perhaps, you have already noticed that this issue is special and complements the one that was released for MTBMB. We call it EJ #34 Side B. It's packed with exclusive hi-res images and photos that you've never seen before. They will make your heart skip a beat. Or ten.
So, sit back, relax and enjoy our reviews for Music To Be Murdered By — Side A & Side B… The coroner is on his way.
Download for free from ej.gs or Google Drive.
EJ 34 Side B Teaser: