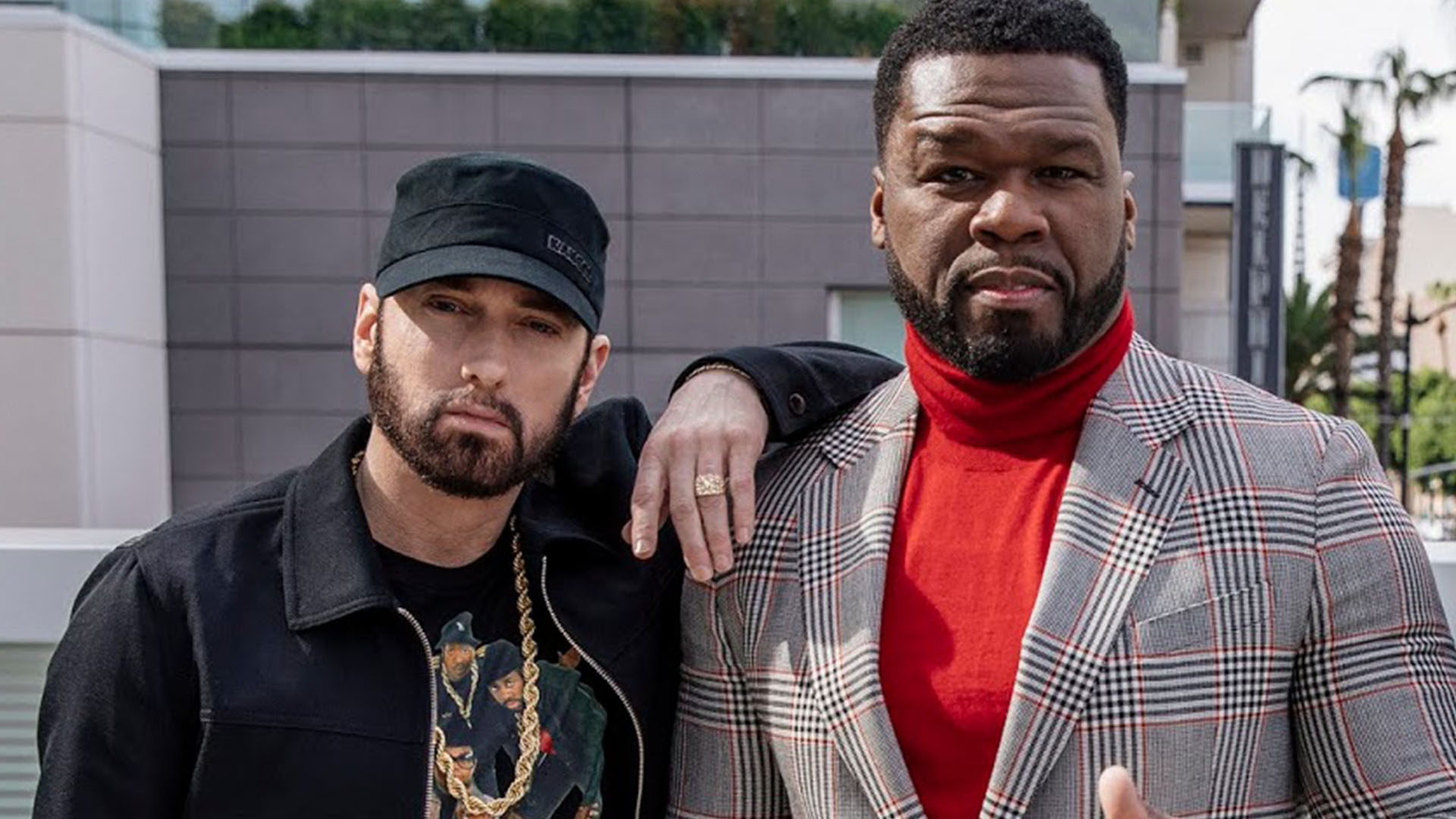 After the official premiere of episode 7 of BMF, 50 Cent talked to the press and revealed the mystery of Eminem's beard.
Starz network leaked the episode a week before, so all three seconds of the scene with Eminem have been watched, scrutinised and analysed already by the time Fifty was able to give commentary.
Fans were of one opinion thaMarshall's's acting skills were on point, an unusual look, even if it did not please everyone, was justified by the story and, indeed, was very close to how his character, White Boy Rick, looked in the 1980s. But what bothered the audience the most was how producers got rid of Em's beard. Was it a special effect, or did Marshall sacrifice his facial hair to help out his friend?
So, here is the truth, as Fifty told it to Entertainment Weekly:
The technology that they used to de-age him was the same thing they used in The Irishman. Em actually has a beard, so they first took the hair out of his face using the technology and then they de-aged him all the way down.
Fifty directed episode 7, and he explained why he had chosen it above all others:
I had the cheat code because I got to read and see all the episodes, and I picked episode 7 because it just had everything, and I knew it would be an exciting one to direct.
The episode became even more special after Fif secured a cameo from his friend and mentor:
When Eminem found out I was directing, he committed to do it, and working together was natural. It was an honor to have him on the show and it made this episode extra special.