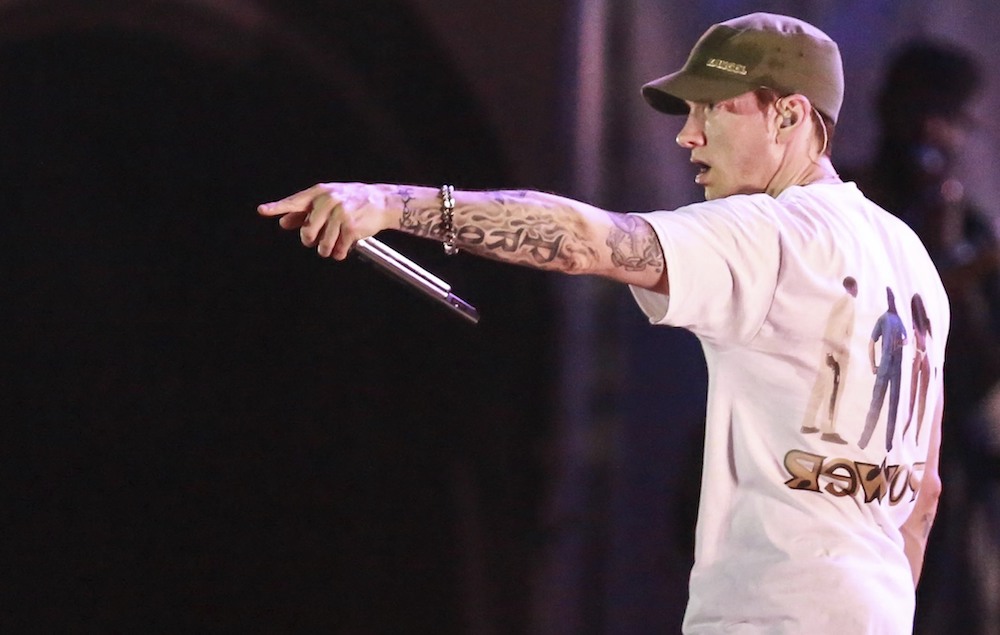 25 years into his career, Eminem is No.5 on the list of the highest gainers in followers on Spotify.
Just the other day a news story was floating around about the impressive gains in followers that Miley Cyrus gets lately. The singer just enjoyed big success with her single "Flowers" and a consequent album, she's in the Top 10 of the most streamed artists on Spotify currently, and, the story said, she was getting over 13,000 new followers on the streaming platform each day.
Those who follow Em's Spotify statists could only snigger at the enthusiastic tone of those reports. Because 13,000 is not that impressive of a number. It puts Miley, who has been enjoying constant media attention for years, at No.46 on the list of Spotify gainers.
Meanwhile, Eminem is No.5 on this list, with 45,000 new users subscribing to Marshall daily. And Slim has been in the Top 10 of this list for a very long time. His overall Spotify following has surpassed 67 million, making him the eighth most followed artist on the platform across all genres, the second most streamed rapper, and the most followed music art started in the pre-streaming era.
Here is the ranking, compiled by Chartmasters.org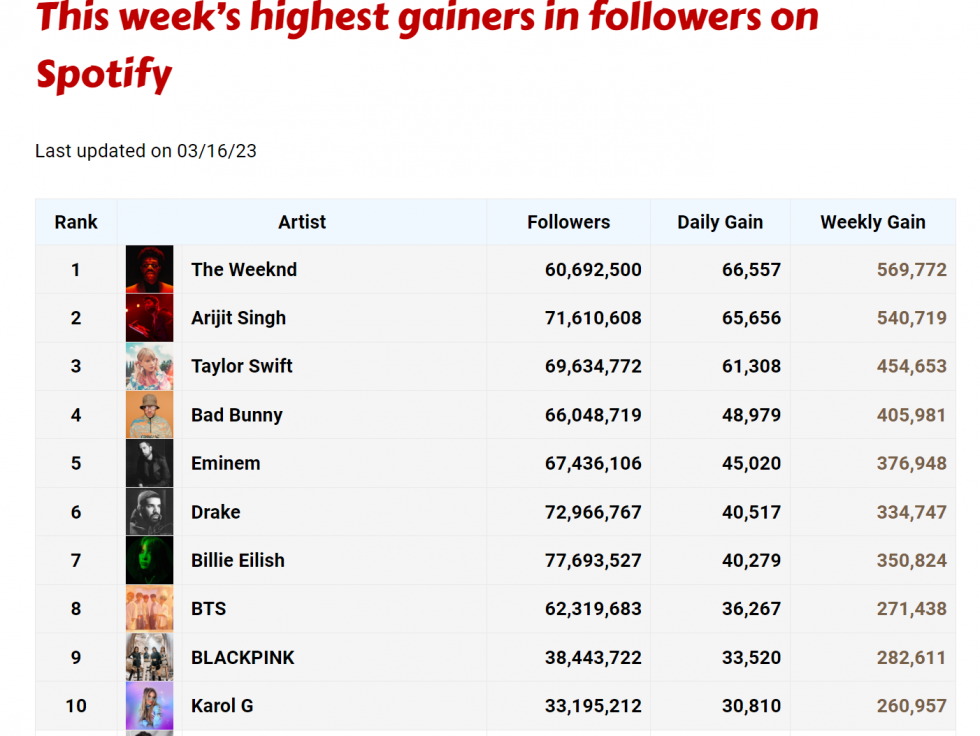 To have such a steadily expanding following without releasing new albums for over three years is only possible when the catalogue is strong and the audience is thirsty for more music from the artist. Do you think we'll get anything new from Marshall this year?