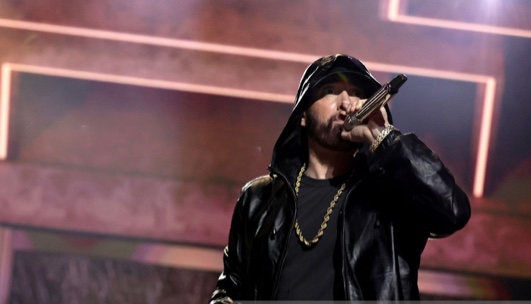 Since the beginning of September, when Marshall marked the milestone of 42 billion lifetime streams, his music catalogue has gained over 1 billion more new plays.
Em hit the milestone of 38 billion streams as a lead artist not that long ago. Now, combined with 4,862,573,030 streams coming from his features, he has 43 billion lifetime streams across all credits registered to his name on Spotify.
While ranked No.8 on the list of the most streamed artists on the platform, categorised by lead streams, with leads and features combined, Eminem rises to No.7, leaving Ariana Grande behind.
This is how the leaderboard looks on the Chartmasters website: