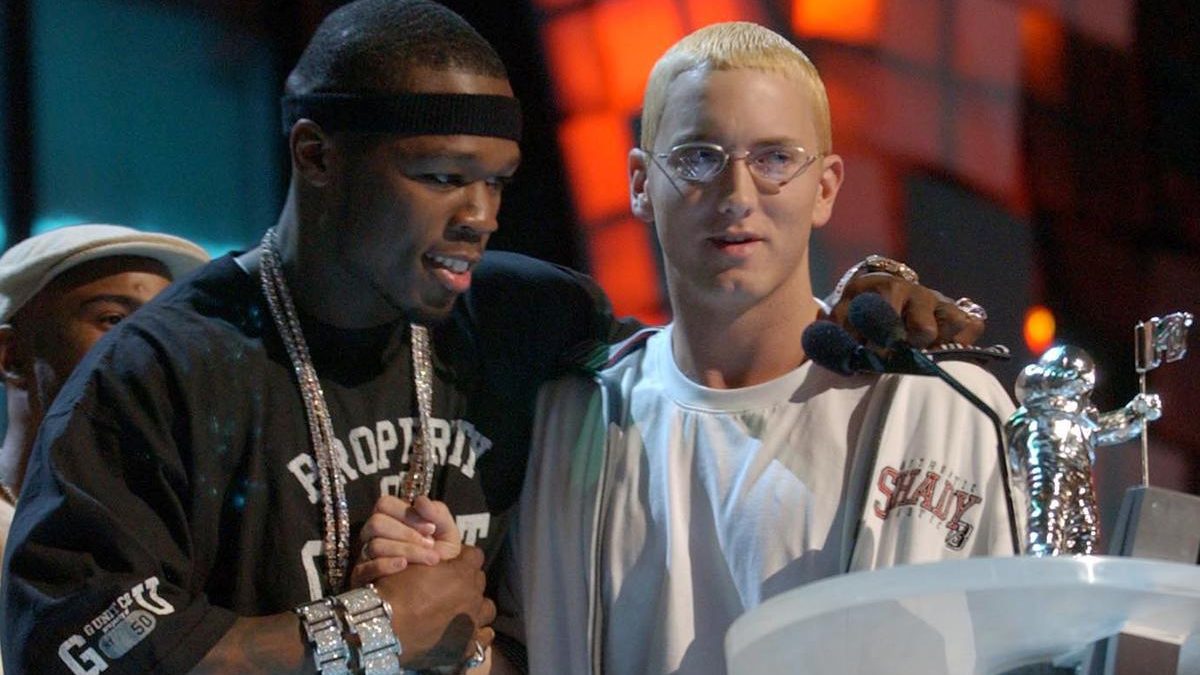 In 2003 Eminem offered 50 Cent a $1 million dollar record deal and bright future. Fif became the first solo artists on Shady Records roster and one of the most successful MCs in history.
The beginning of the 2000s was the lowest moment of Fif's career. He was shot nine times, dropped by his label and had to move to Canada. "Guess Who's Back?", a mixtape that he released there independently, caught Eminem's attention and with Dr. Dre's support Marshall invited 50 the Shady family.
Fif's first Shady release "Get Rich or Die Tryin'" debuted on top of the Billboard 200 with 872,000 copies in its first four days.
50 Cent left Shady Records in 2014 but his friendship with Marshall remains close. 50 always takes Marshals side in any possible feud. He told Huffington Post in 2017:
It's impossible to ruin the relationship Eminem and I have built up. There's no way I would say or do anything that would disrespect what he's done for me.
The sentiment has not changed since. Eminem reunited with 50 recently at the Walk of Fame Star induction ceremonyceremony, celebrating another accolade for his protege.
Watch "In da Club" that won Fif his first Best Rap Video MTV Video Music Award in 2003. You can also enjoy a short Eminem's cameo there: