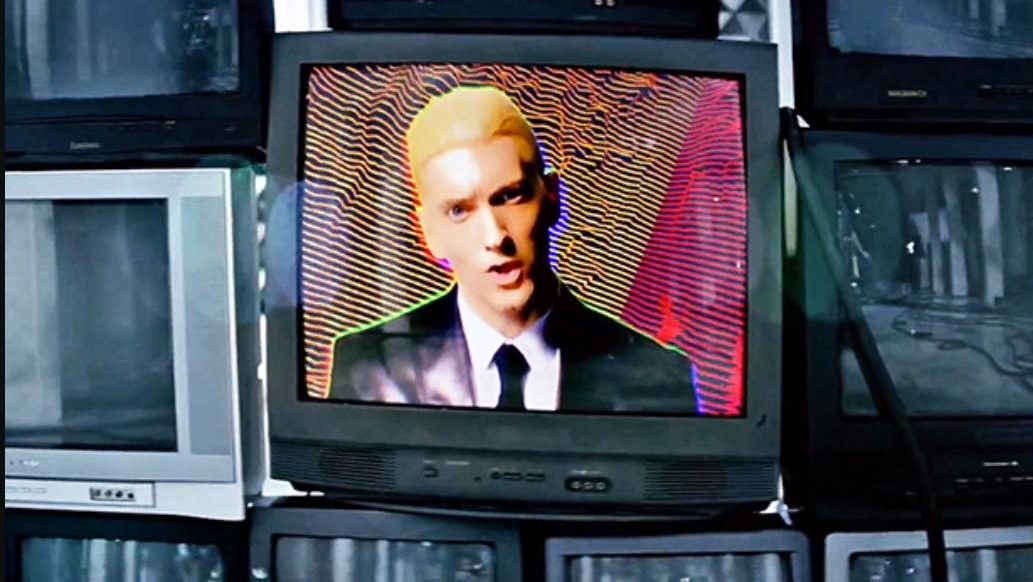 The total number of views on Eminem's official YouTube channel has reached 20,005,065,859.
Eminem is the first hip hop artist to earn this milestone and the sixth artist across all genres.
This number includes his music videos and promo, interviews, and documentaries uploaded to the channel. However, it excludes all music videos uploaded to other channels. Not only those where he is not credited as a lead artist but, for example, his recent hit "Godzilla", which alone brought over 383 million views to Cole Bennett's channel Lyrical Lemonade.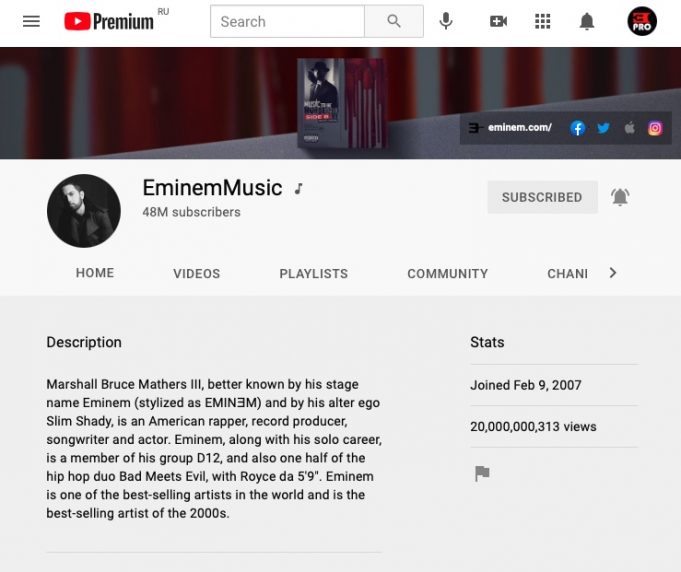 Meanwhile, Eminem's YouTube channel just celebrated the milestone of reaching 48 million subscribers. It remains the most subscribed to hip hop channels on the platform.