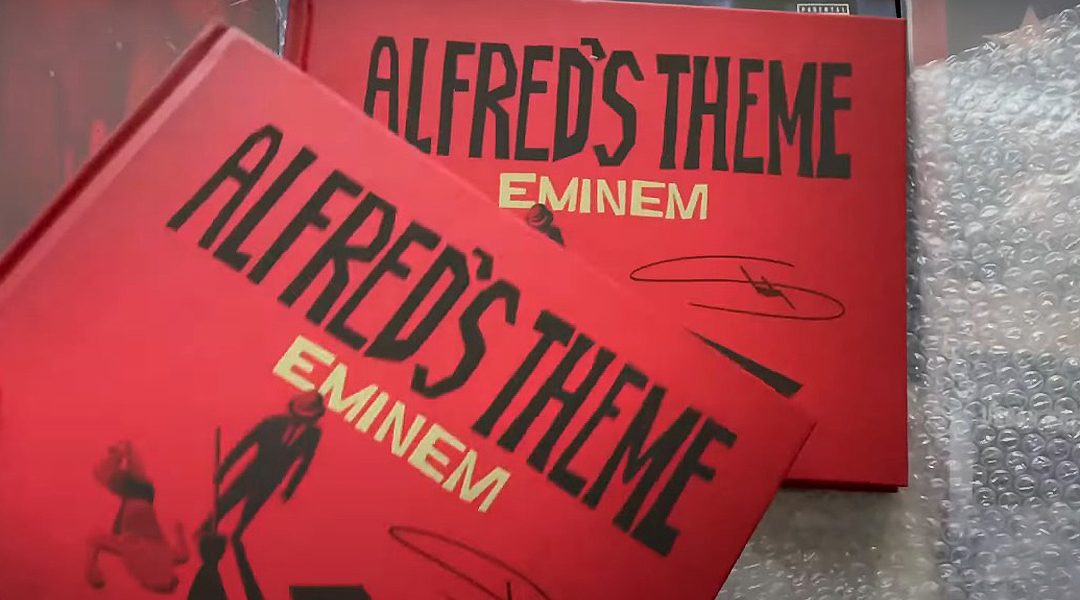 Watch the video of unboxing a precious copy of Alfred's Theme Lyric Book signed by Eminem.
Released in May 2021, this limited print collectible features 166 pages of colour illustrations inspired by the animated lyric video for "Alfred's theme" – off "Music To Be Murdered By — Side B" (Deluxe).
In this video, you can see Eminem autograph right on the hardcover and then flip through the pages of this designer masterpiece.
Watch the video below: