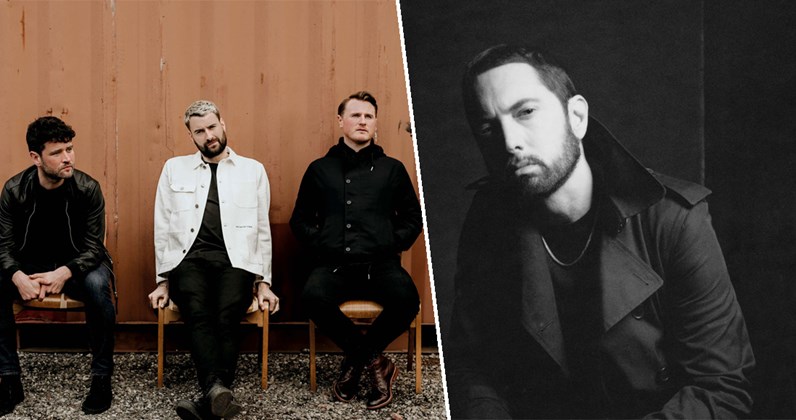 There seems to be a red hot battle for the UK album chart number 1 spot set to be announced this coming Friday.
As this is typed (Jan 20th) The Courteeners are 2,000 pure sales copies ahead of Eminem's MTBMB. The Manchester rockers have released there first album in four years and have never reached the top spot before but have charted inside the Top 10 with all of their previous albums.
Lead singer Liam Fray wasn't happy with Em's Ariana Grande Concert lyric. The singer songwriter comes from Manchester were the attacked happened and had this to say about Slim.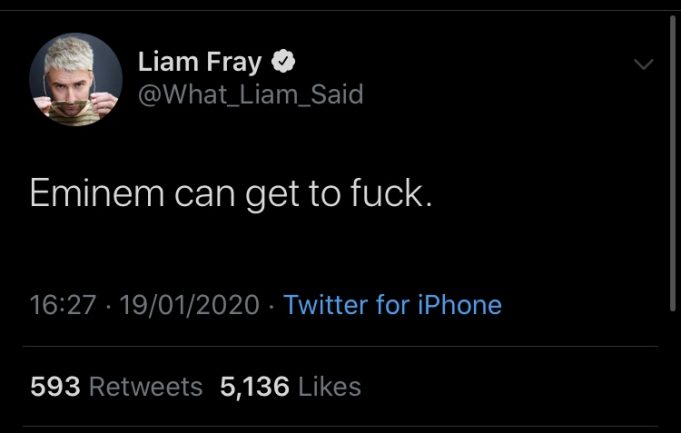 He also went on to say "It's all just felt like an old comedian who can't get on the telly anymore just saying something outrageous," , Fray said that he accepts his band will more than likely lose out to Eminem when things such as streaming are considered come Friday.
Eminem's surprise eleventh album could extend his chart record, should it hit the top spot by Friday (Jan 24).
Eminem has the most consecutive Number 1 albums in UK chart history, landing ten chart-topping albums in a row, most recently with 2018's Kamikaze.