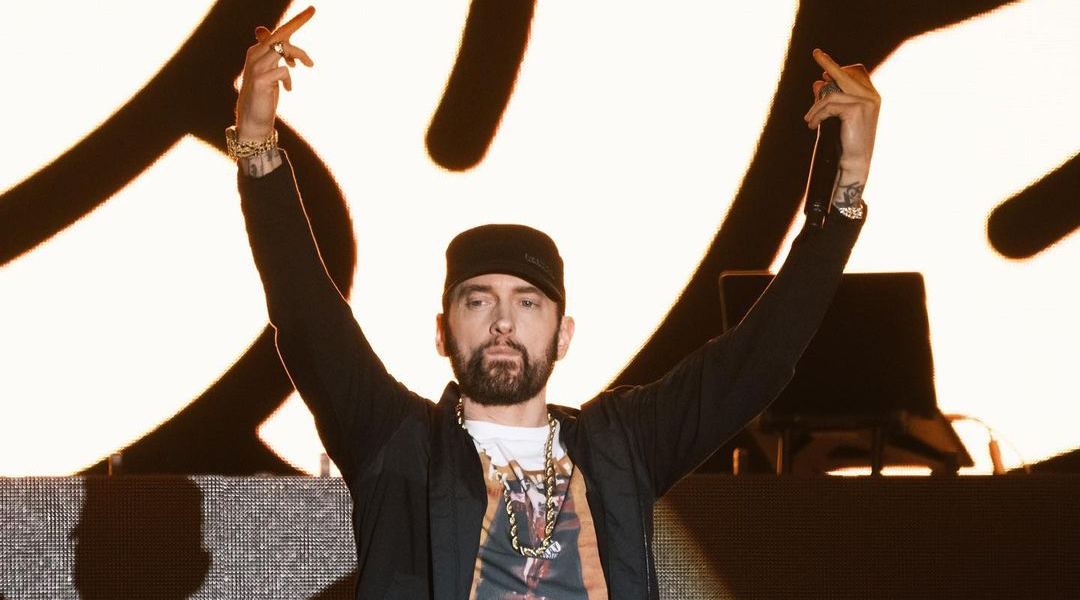 In 2022 Eminem is surprisingly active after years of staying a hermit. Every appearance of the star of his size is a statement. So, what has he told us?
For years Eminem has been wearing t-shirts with iconic hip hop album covers – to support classic hip hop culture, to educate the younger generation and because he just like it. He told KXNG Crooked during their interview:
It is something I do because I love it, cause it's fun for me, like it makes me feel like a kid again, it's like, "Oh shit, I got this album cover on!". Having that on a shirt, it's dope to me, but it's also like, maybe if I'm doing a show, and some of the younger fans don't know who this is, they'll go back and look at…
We put together photos from all Marshall's outings this year to see what hip hop legends got a shout-out from the Detroit icon.
August
On the MTV VMA stage, Eminem was wearing a plain shirt, however, he was hanging up with colleagues and fans backstage wearing Beastie Boys' "So What'cha Want" t-shirt.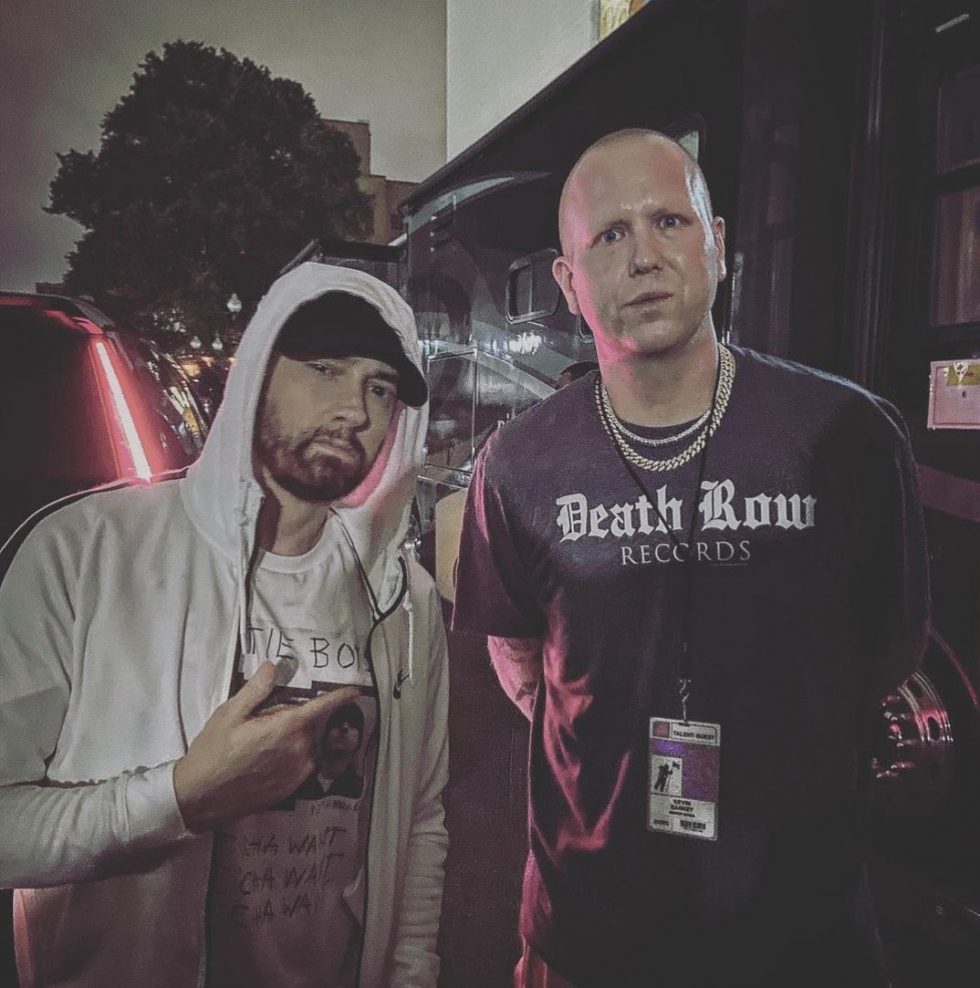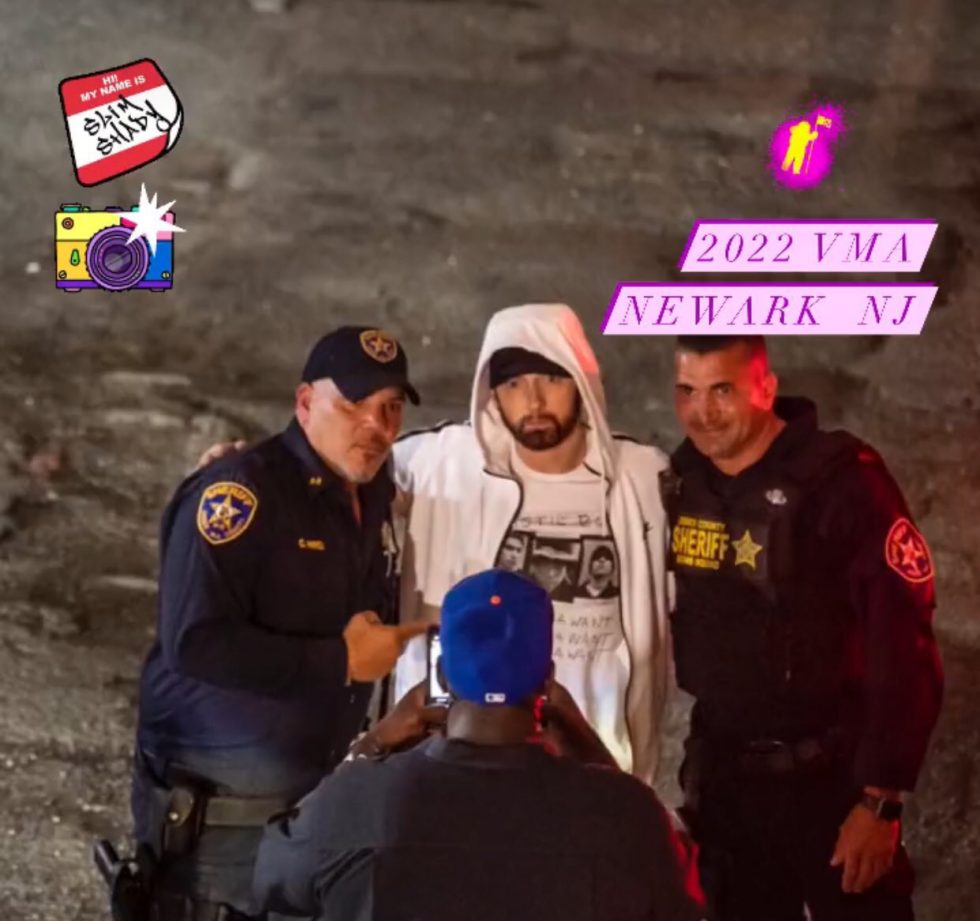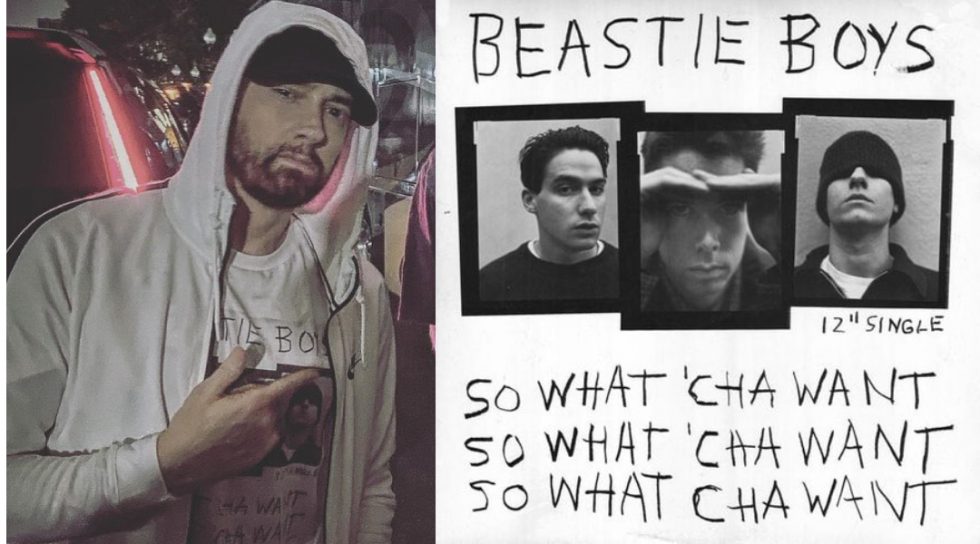 Also, in August, Eminem was noticed in Dr. Dre's studio and together with N.W.A's MC DJ Yella. On that day, Marshall was wearing a tribute to Snoop Dogg. That's the cover of "Who Am I (What's My Name)?", one of the first singles Snoop ever released and his most financial hit to this day. Emanuel Dean & Dr. Dre produced the track for Snoop's "Doggystyle"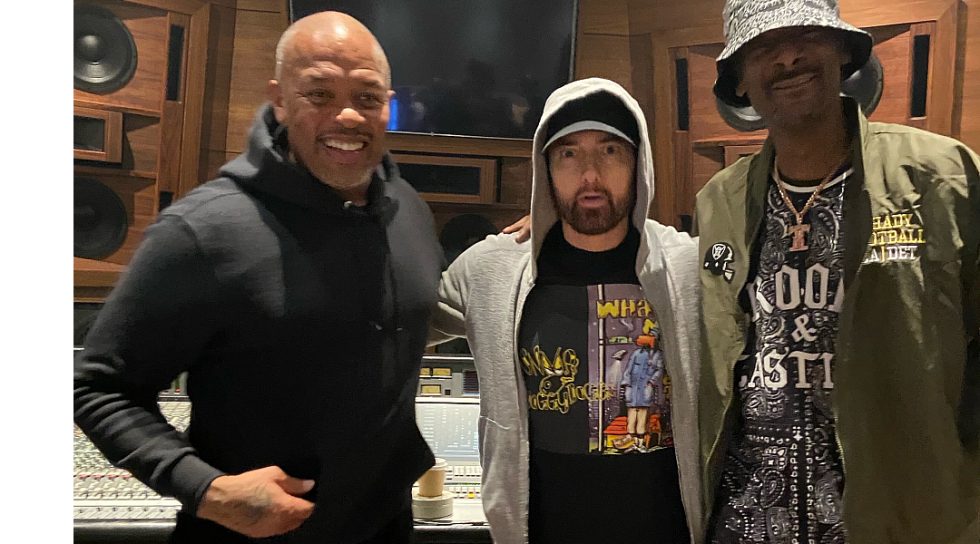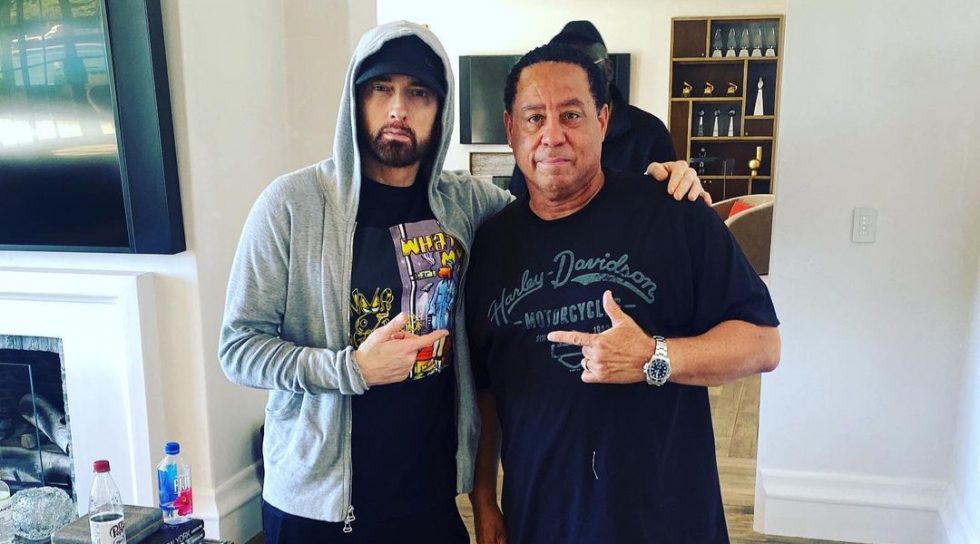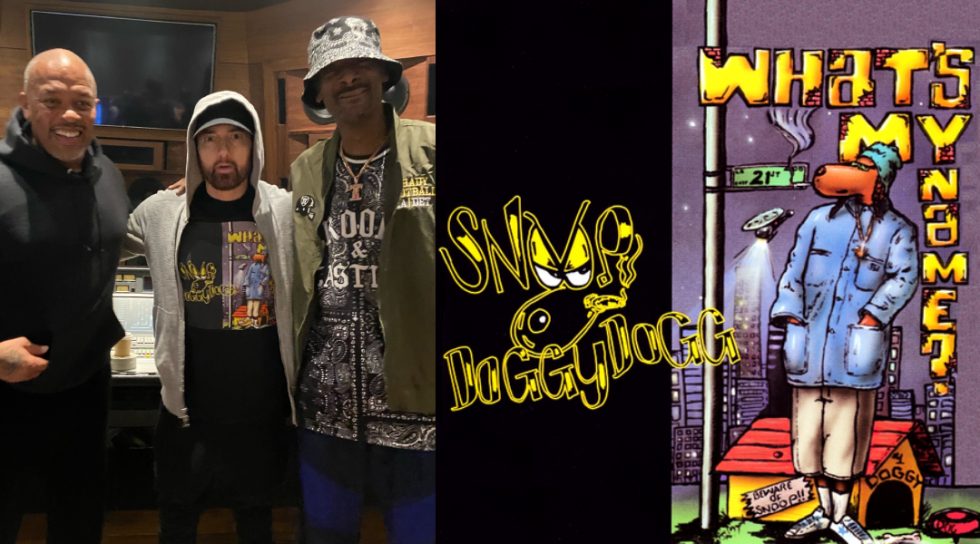 June
In June, Eminem made a surprise appearance at the Ape Fest, premiering his new collaboration with Snoop Dogg, "From the D 2 the LBC". He hit the stage wearing a 2Pac tribute t-shirt.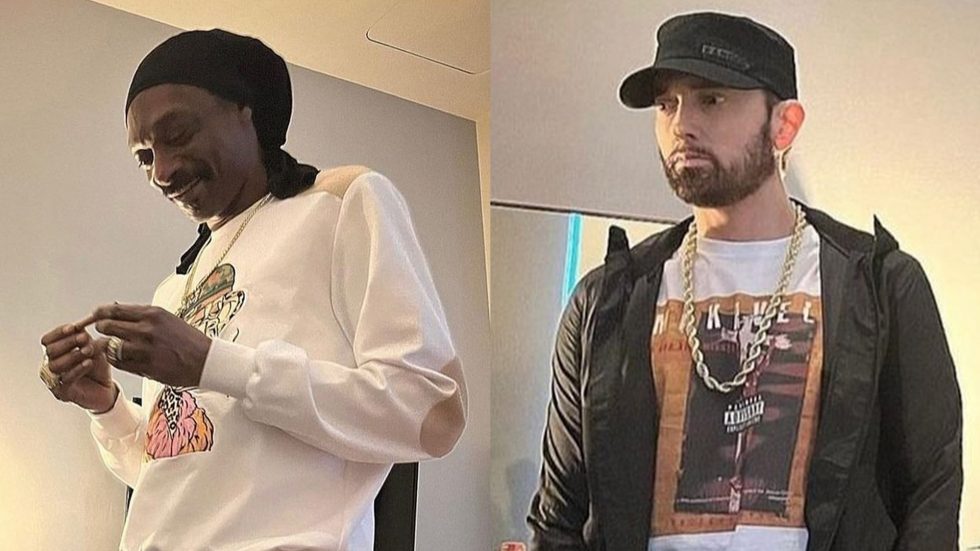 That's the cover for "The Don Killuminati: The 7 Day Theory" by 2Pac. It is his fifth studio album and the first released under his new stage name Makaveli. Also, it was his first studio album to be posthumously released. Eminem is not just a fan, he produced "Loyal to the Game", Tupac's ninth studio album and his fifth posthumous studio project.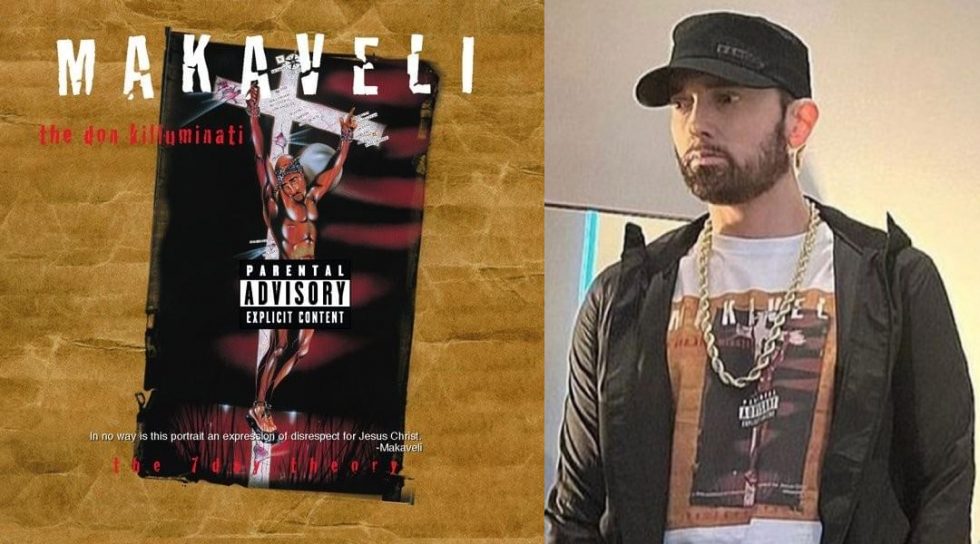 February
That was the month of Dr. Dre's Super Bowl Halftime show. On the day of the performance, Marshall was walking backstage in a "Doggystyle" hoodie, paying homage to Snoop, with whom he was sharing a stage.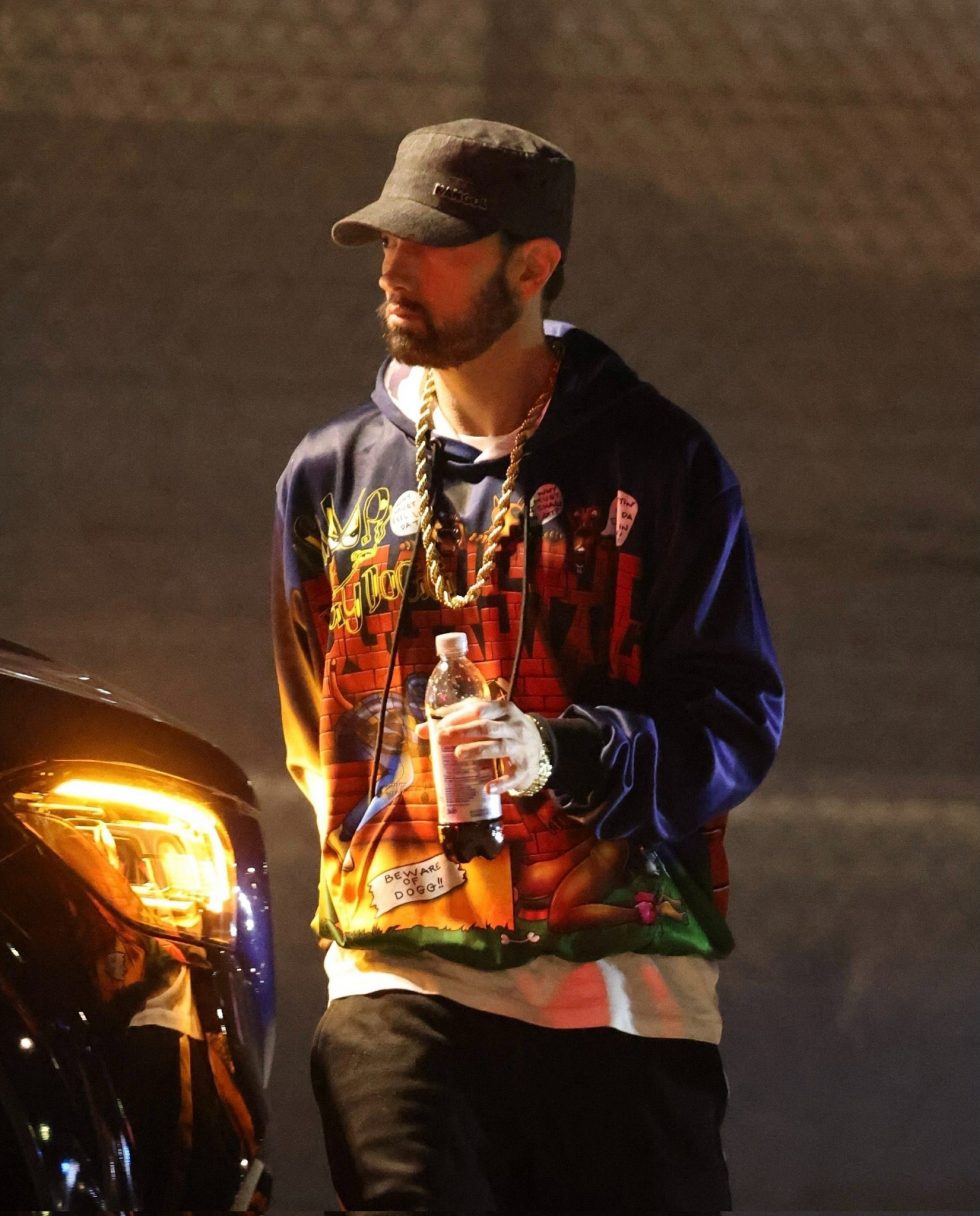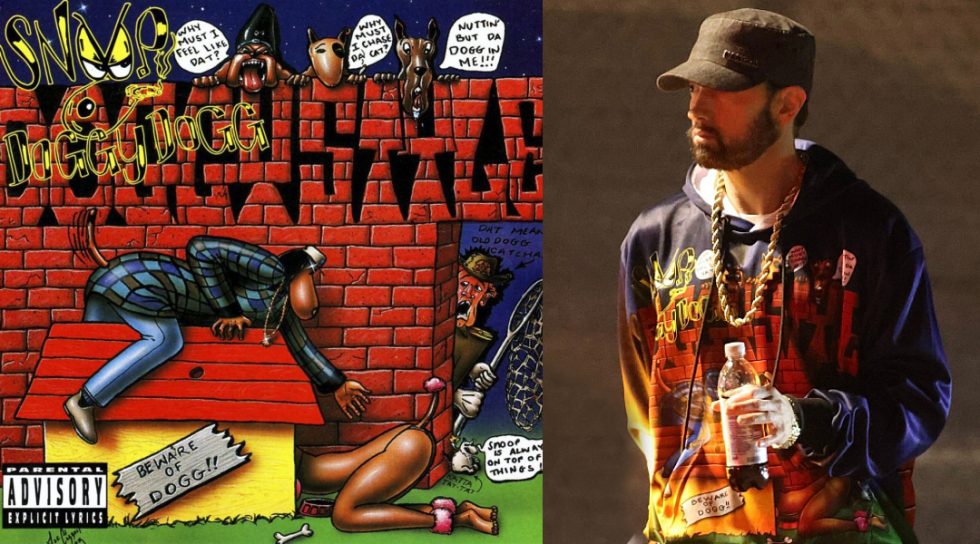 At the rehearsals, meanwhile, Marshall was wearing a tribute to another West Coast legend, Too $hort. On his t-shirt is the cover art for Too $hort's sixth album, "Short Dog's In The House", released on September 11, 1990, and peaked at #20 on the Billboard 200.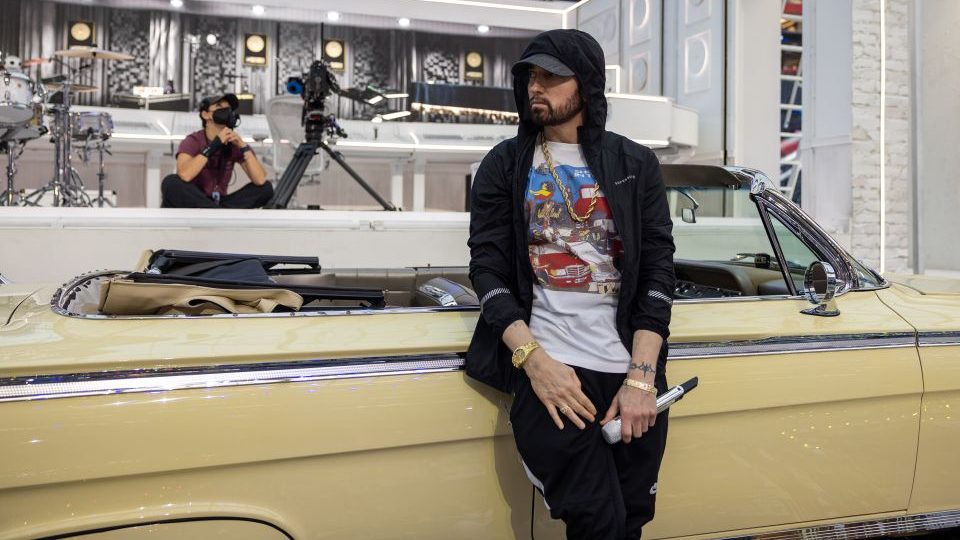 Marshall was wearing the same print to short interviews he sat through that day.