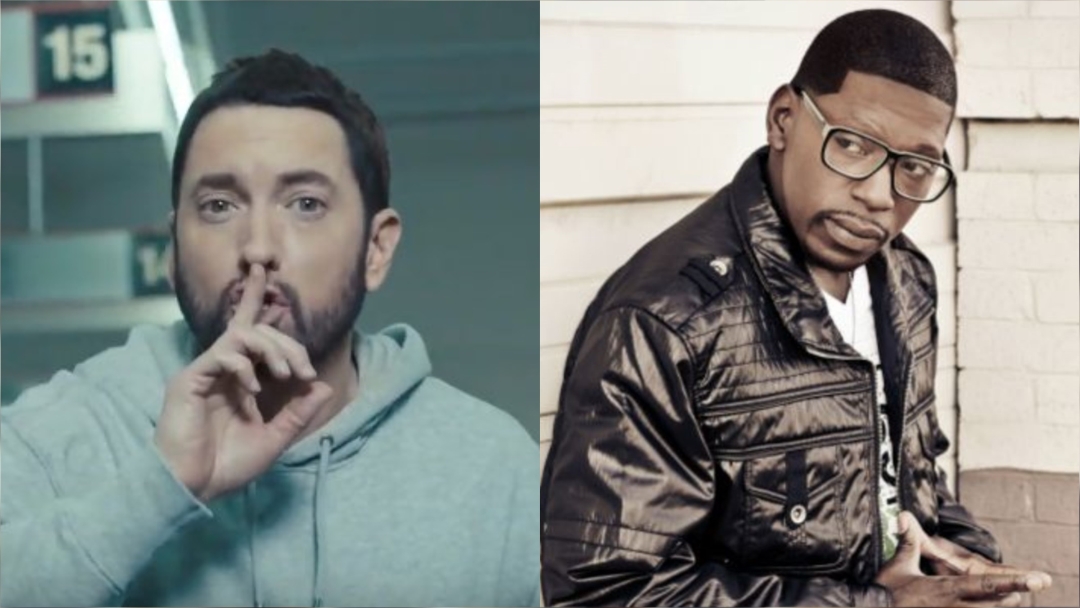 Larry Griffin Jr. aka S1 who has worked on multiple Eminem's records promises that there is more to come.
Sending his birthday greetings to Eminem yesterday, S1 went through his archive to mention all his collaborations with Em and discovered that he had much more.
S1 proudly displayed covers of "Bad Guy", "Normal", "Rainy Days", "Caterpillar", "My Life", "Nice Guy" and a screenshot of something without a title. His teasing caption inspires even more curiosity:
One of the dopest rappers was born today. Didn't realize I had so many songs with @eminem on it. 🙃 More to come! Should I release some unreleased S1 x Marshall songs today?!? 😂😂😂 S1 #eminem
S1 did not follow up on his offer, unsurprisingly. Still there is hope that we will hear this new song in due time.