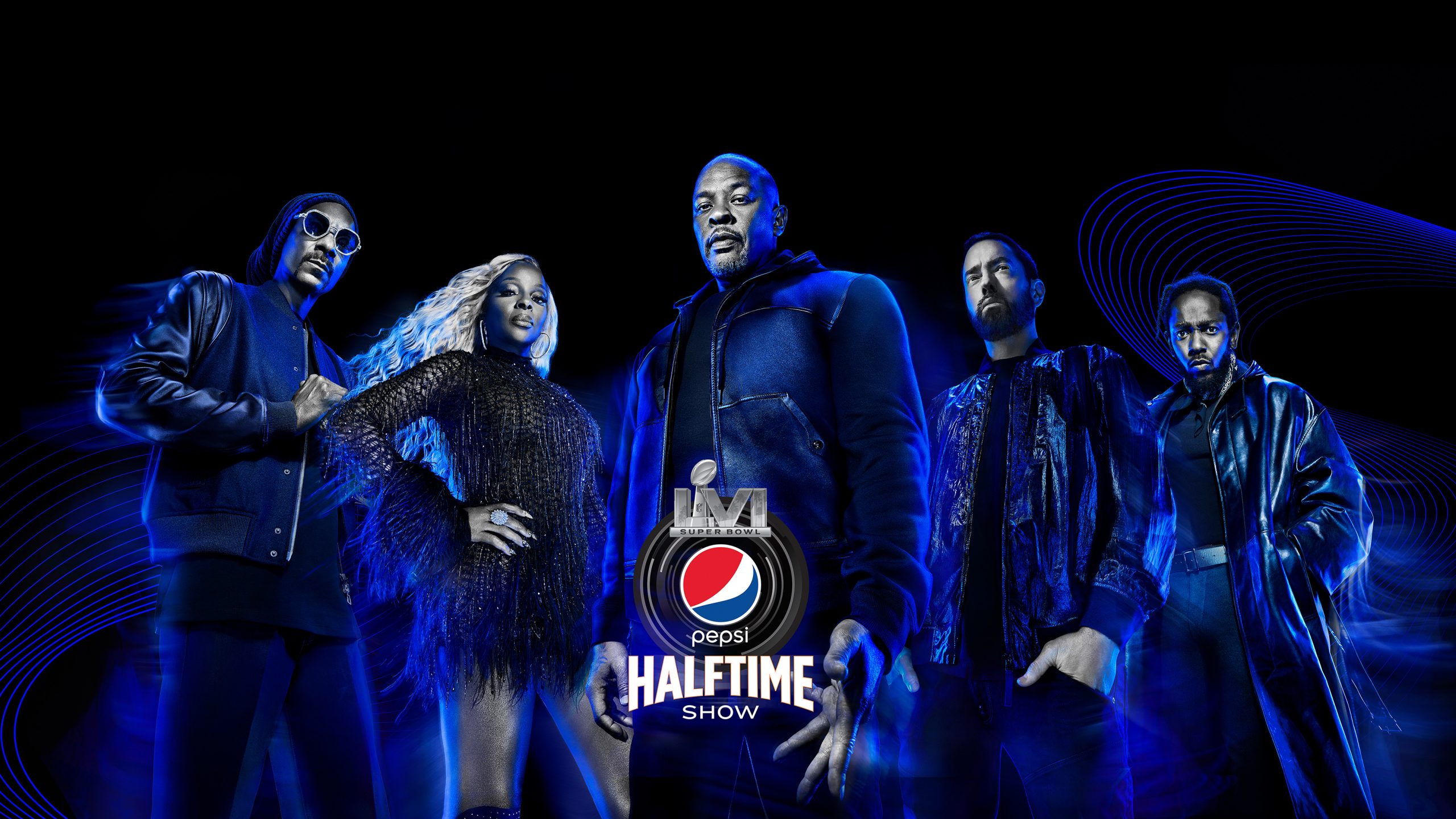 Snoop Dogg reveal how the next Super Bowl performance by Dr. Dre, Eminem and more came together, what to expect from it and what music Dr. Dre releases next.
The announcement that the next Super Bowl halftime performance excited hip hop heads earlier this year. To have Dr. Dre hitting the stage at one of the most important public events in the US alongside Eminem, Mary J. Blige, Kendrick Lamar, and Snoop Dogg is a treat that everybody is looking forward to.
Snoop talked about it a little bit more in his interview for the Rolling Stone Music Now podcast. Apparently, Roc Nation, the company responsible for booking talents for NFA performances, started negotiations with Dr. Dre. It is unclear whether it was their idea to bring other artists to the stage, or the Good Doctor intended to share this moment with those who are always by his side. Snoop sees their role at the event as supportive to Dre above all:
Dr. Dre hit me up and told me they were considering him and to stay ready, so I gotta get ready.
You know me, I'm always on point. So, when he finally hit me back and said it was official, I was already locked and loaded and ready to go. That's what we do. We love the bright lights, we love the pressure. I think it's gonna be family. Look who's everybody up there and look at what they mean to Dr. Dre. It's going to be a Dr. Dre presentation. We are basically assisting him, we are having his back. Coming to like his soldiers are supposed to. Soldiers line up when the general says to line up.
Throughout the interview, a host tried to pry information about Dr. Dre's upcoming album from Snoop. The West Coast legend kept dodging these questions until he decided to give at least something. He not only explained his reluctance to talk about this project but also implied that he is involved in it:
You know Dr. Dre. I tell you the album is coming out, and three years later, we will be talking about this shit, like, "Is it coming out?" I don't know! But I do know he's in the studio, I do know he's making great fucking music. I think some of his music is connected to the GTA game that's coming out. That will be the way that his music will be released through the GTA video game. Am I part of that? Oh, yeah.
Listen to conversation below:
Full Podcast: