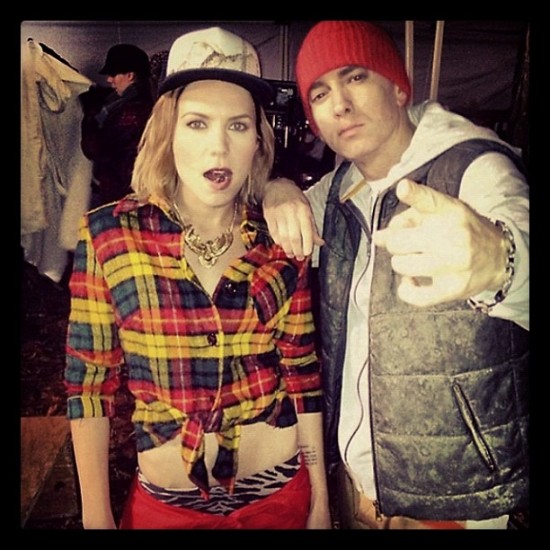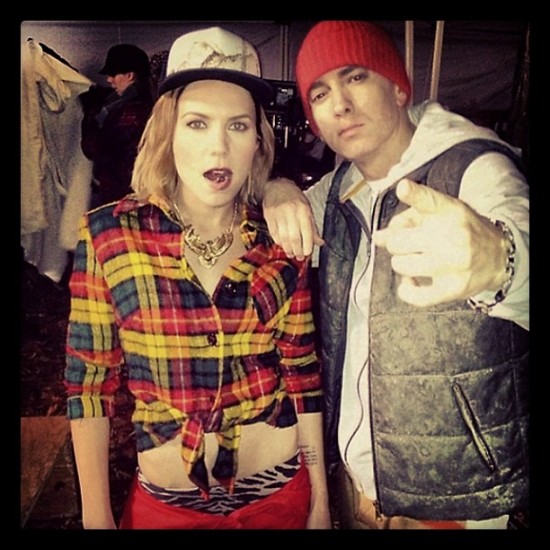 Elite Daily has just published their January 16 Elite TV interview with Ms. Grey, conducted during the 2014 Sundance Film Festival. This interview details Ms. Grey only writing songs that come "….from a really emotional, personal place….", why it took so long to release her DON'T LOOK DOWN record, and the differences in rapping versus singing and how an artist expresses themselves through each medium.
She also details initially working with Eminem, his getting in touch with her to work together more after "Love the Way You Lie", her bringing him in as executive producer on DON'T LOOK DOWN, and his agreeing to produce future records!
Check out all of this in the 2-minute interview below.