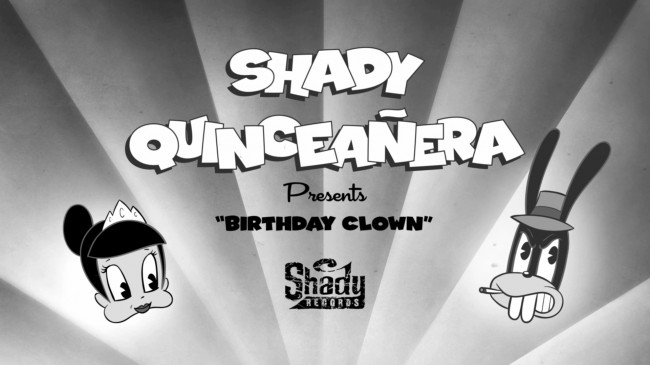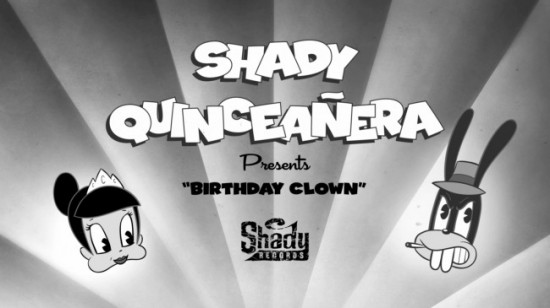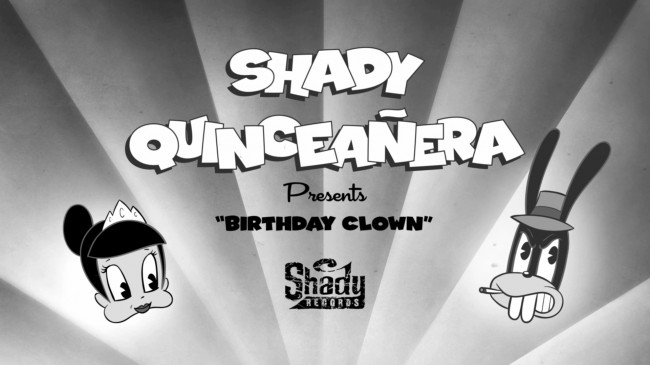 Celebrate our 15th Birthday and watch Episode 1 of the #SHADYXV Quinceañera series. Watch after the jump.
In order to celebrate Shady Records' 15th anniversary and prepare fans for the forthcoming Shady XV album, Eminem and Slaughterhouse have a few things up their sleeves. Last night, Eminem released the first installment of his new promotional video series Shady XV Quinceañera (for those who aren't familiar, a quinceañera is an elaborate party celebrating a girl's 15th birthday in Latin culture). Remember the infamous Shady 2.0 cypher from the BET Hip Hop Awards? Well, Shady Records' own Slaughterhouse and Yelawolf are coming back with that heat later today with a new cypher to ready fans for their new material on the album.
The first episode in Shady XV Quinceañera is called "Birthday Clown" and features a juggling clown whose act unexpectedly turns deadly.