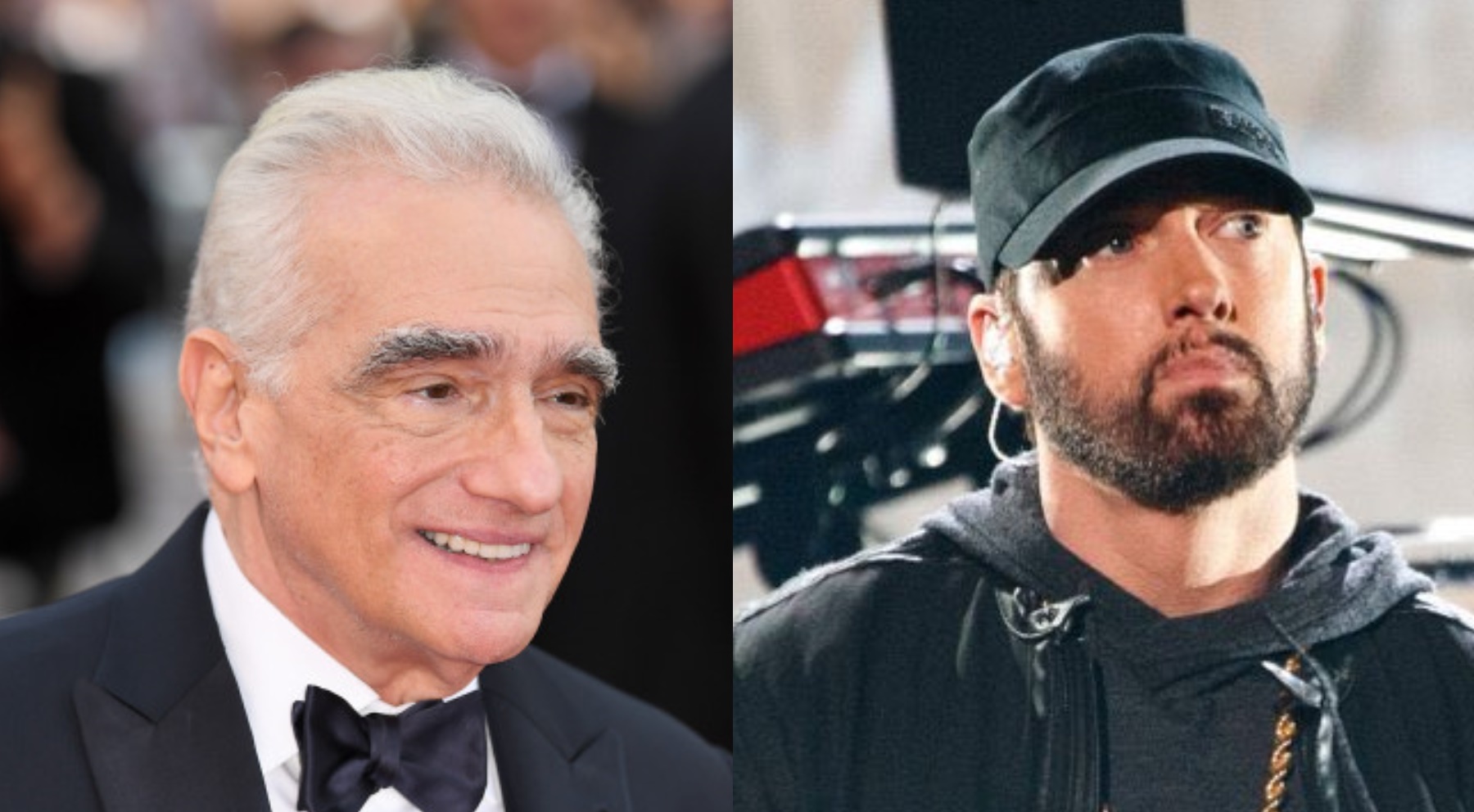 Martin Scorsese's daughter had to stop the media making the wrong assumptions about her dad reactions to Eminem's performance.
Not only Eminem's appearance at the Oscars became a sensation scrutinised by the media, but even the audience reaction was also analysed, interpreted and, as in the case of Martin Scorsese, misinterpreted.
All these famous faces were in the frame for a fraction of a second, but journalists have managed to build some opinions about how celebrities felt about Eminem taking the stage. A brief shot of Martin Scorcese with his eyes closed gave trolls the opportunities to speculate that a famed director did not enjoy that performance at all. And it would be okay, really, a man like him can have his own taste in music, but that was not the case.
His own daughter, Francesca Scorsese, who was sitting right next to him during the performance, spotted a meme featuring her father, and could only laugh at how far off the mark that was:
LMAOOO His just really into the music. He likes to close his eyes when he listens to stuff.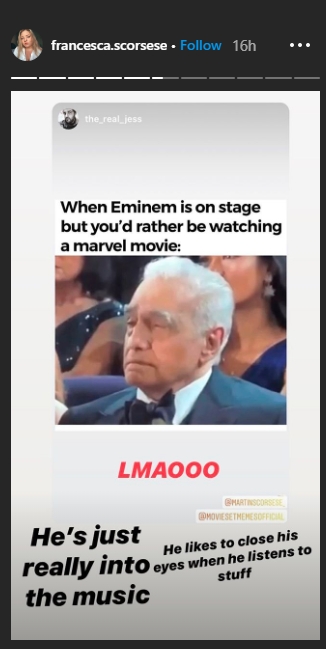 She reiterated it later in the Instagram post about her experience at the Oscars and emphasised that her father loved Eminem's performance.
OSCARS 2020 was a night to remember. I met @billieeilish , tripped a lot of people with my dress, went to 3 different afterparties, partied with my dad, and overall, got to experience that extremely moving standing ovation for him while right next to him. I think we can all agree that that was better than him winning the Oscar.⁣ He also LOVED @eminem 's performance for y'all's information👏🏻