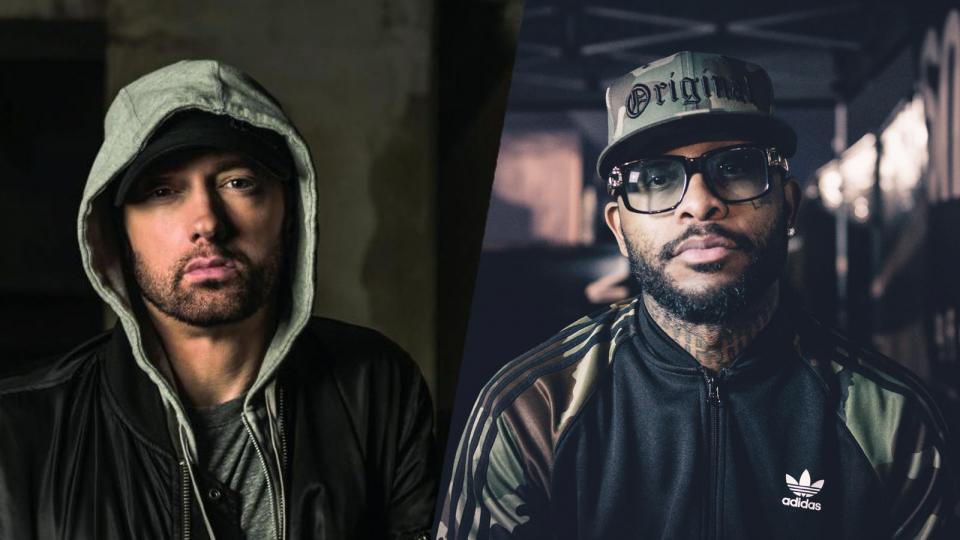 The Grammy-nominated artist set down with PsaHipHOP channel and discussed his thoughts on mainstream awards, media hostility towards Eminem and on the art of disagreeing respectfully.
Royce confessed that "The Allegory" was the first album he had ever submitted for Grammys and that he only did it because he got a hint:
I can't just keep getting overlooked every time, you know. I didn't submit any of the other albums because I just started the independent ground which is a totally different thing, and people just assume that all my albums are on major because of Slaughterhouse, Bad Meets Evil and shit like that, and my affiliation with Marshall. Some just told us this time to submit this one. And it just… I don't want to say we're locked up but…
No, Royce was not shocked to receive this nomination finally. He was taken aback because over the years he developed this attitude towards mainstream awards – he does not care. It is a good feeling to be recognised, but it is also vital not to care when you are overlooked. So for him to see Eminem's absence in the same category where he was named did not come as a surprise:
I'm not shocked. I'm not shocked just because everybody's been giving Marshall a hard time. I don't know where the fuck this shit is coming from, but nothing in regards to Marshall surprises me anymore. But I don't care. And I don't want him to care. He set the world on fire five to six times over. He don't owe nothing else. So I want him to sit back and kick his feet up and just enjoy it. This shit ain't even that serious.
What is serious for Royce is his role as a peacekeeper, a person who encourages his peers to resolve conflicts through an open and honest conversation. One of the striking examples of his power Royce demonstrated recently when he publicly squashed beef between Brand Nubian's Lord Jamar and Eminem. For years Lord Jamar was expressing his animosity towards Marshall, seeing him a culture vulture who appropriated the culture. And finally, the hip hop veteran recognised being played by predatory media and held out his hand to Em during his interview with Royce. Royce told this story with understandable pride:
When [Lord Jamar] reached out I remember calling Marshall about it. I was telling him I really wanted to do that. I wanted to do that interview, I wanted to speak to him, but I wanted to get his well wishes and just make sure that he's okay with it. And he was just like, "Yeah man, of course, man, like, I'm not even knowing that". It was just dope the way that it all kind of fell together. I like it when things fall together. I like it when they don't feel forced. It's just one of those things where it's just time, you know. We're gonna always have our moments, especially when it comes to our art, where we gonna be emotional. We're gonna come to points of contention. There gonna be moments where we feel like we're gonna be made to feel like we have to defend our art. And the key is to be able to find a way to get past that shit. Come to some sort of resolution. Nobody ever asked the OG to feel differently from how he felt. Nobody's asking anybody to change anybody's opinion. We just got to figure out a way to be respectful toward each other. We got to be cool disagreeing with certain things and still stand with each other. I call it "walking and chewing gum at the same time".
Watch the full conversation below: