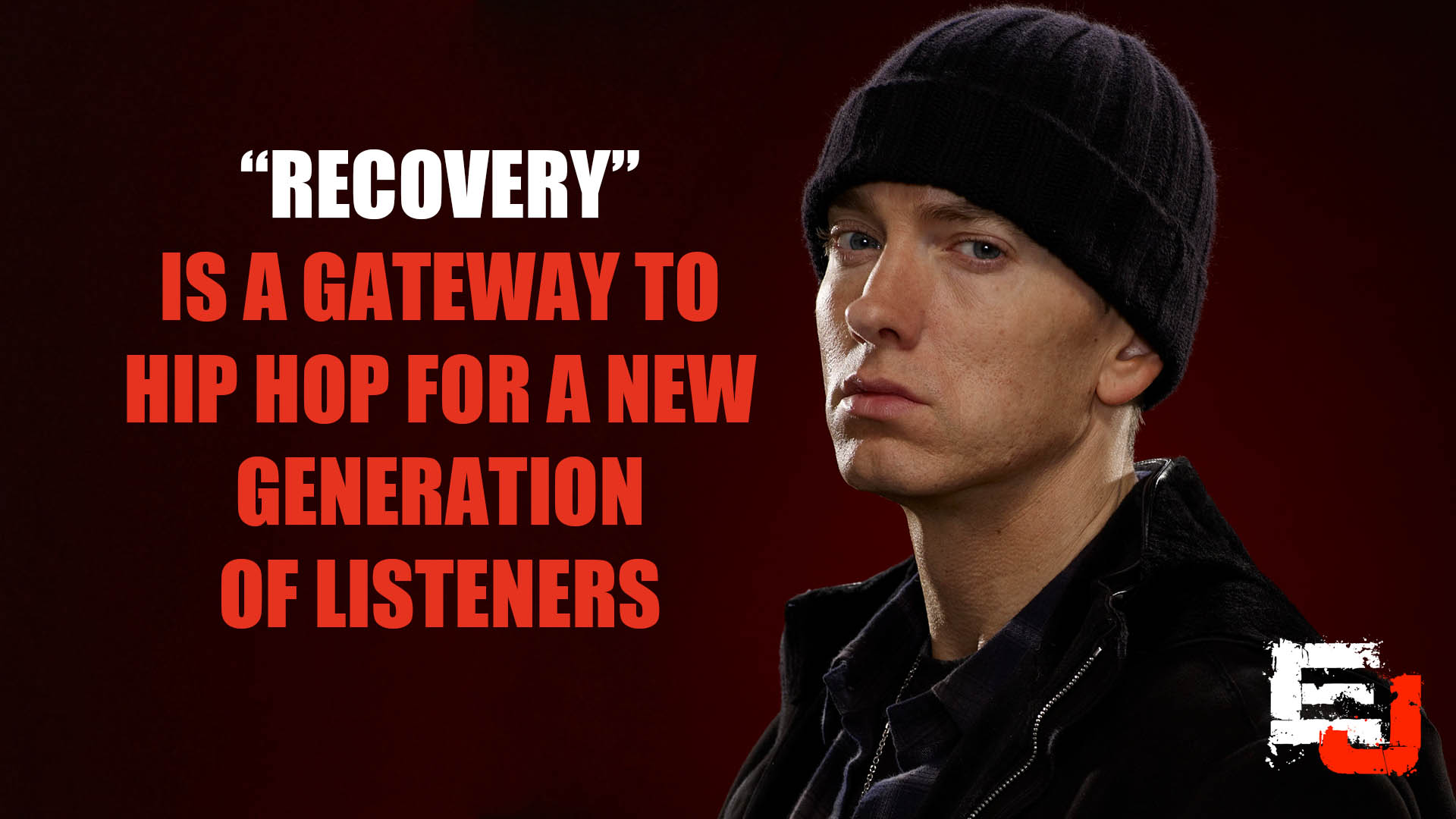 Read an editorial by Alexey Mostovoy written for Recovery's 10th anniversary for the 37th issue of EJ magazine.
This year marks the 10th anniversary since "Recovery" release. All previous Eminem's work deserves praise, however, this particular record is unique in its significance.
That was a powerful spurt to the top of the rap game and to the centre of international attention — the only time Marshall scored that high was with "The Eminem Show" back in 2002. Eminem has not released records as overwhelmingly and universally popular as "Recovery" since 2010, while "MMLP2" was admittedly quite close to its status. The success and ubiquity of "Recovery" were remarkable. Marshall gave his hits modern sound, and this made them approachable for the international audience. New producers brought fresh sound to "Recovery". After all, many critics of "Revival" think that boring beats became its downfall. When I ask people why they prefer low-quality Russian rap over American hip hop the response is often "cannot get what he's rapping about". However exquisite "The Slim Shady LP" or "Relapse" lyrics are it is difficult to appreciate it without good English. While "Recovery" flow is aggressive at times, the album hits resonate even with those who barely understand English. Trendy beats on hits like "Not Afraid", "No Love", "Space Bound" and of course "Love the Way You Lie" pulled them off for the international audience. Not without the help of pop vocals that appealed to the wider audience.
Recovery" became the pearly gates to hip hop for a generation of kids across the world, for those who were too young to catch Eminem's hay days. Young folk are not going to start their hip hop journey with old hits, everybody wants to listen to new, fresh and relevant music. Not only young, let's get real, most people are not that deep into music and listen to what is on charts at the moment. In 2010, there were "Recovery" hits. I still remember listening to the end-of-the-year radio Top 100 on Christmas week and being ecstatic about Eminem's duet with Rihanna to top the list of 2010 hits. People did everything to get their hands on the leading album songs — used download services, bought ringtones or, as a friend of mine who was 11 years old at that time, would tune in to radio to hear only one song — "Love the Way You Lie" — and to tape it on his voice-recorder. Having heard "Love the Way You Lie" for the first time on radio myself I took to the internet to discover all Marshall's albums to date and, of course, his videos on YouTube.
For kids like me the video for "Not Afraid" embodied everything that was cool about a rapper. No expensive cars, jewellery or modelling chicks could be more impressive than Marshall's charisma, which he oozed just wearing his black t-shirt and jacket, pants and sneakers. Groovy beat, aggressive lyrics, inspiring chorus that you could understand without translation, Eminem's image — the way he moved, was dressed, crumpled a page and threw it away in the beginning of the clip – every detail was effective. Everything seemed to be a pinnacle of coolness.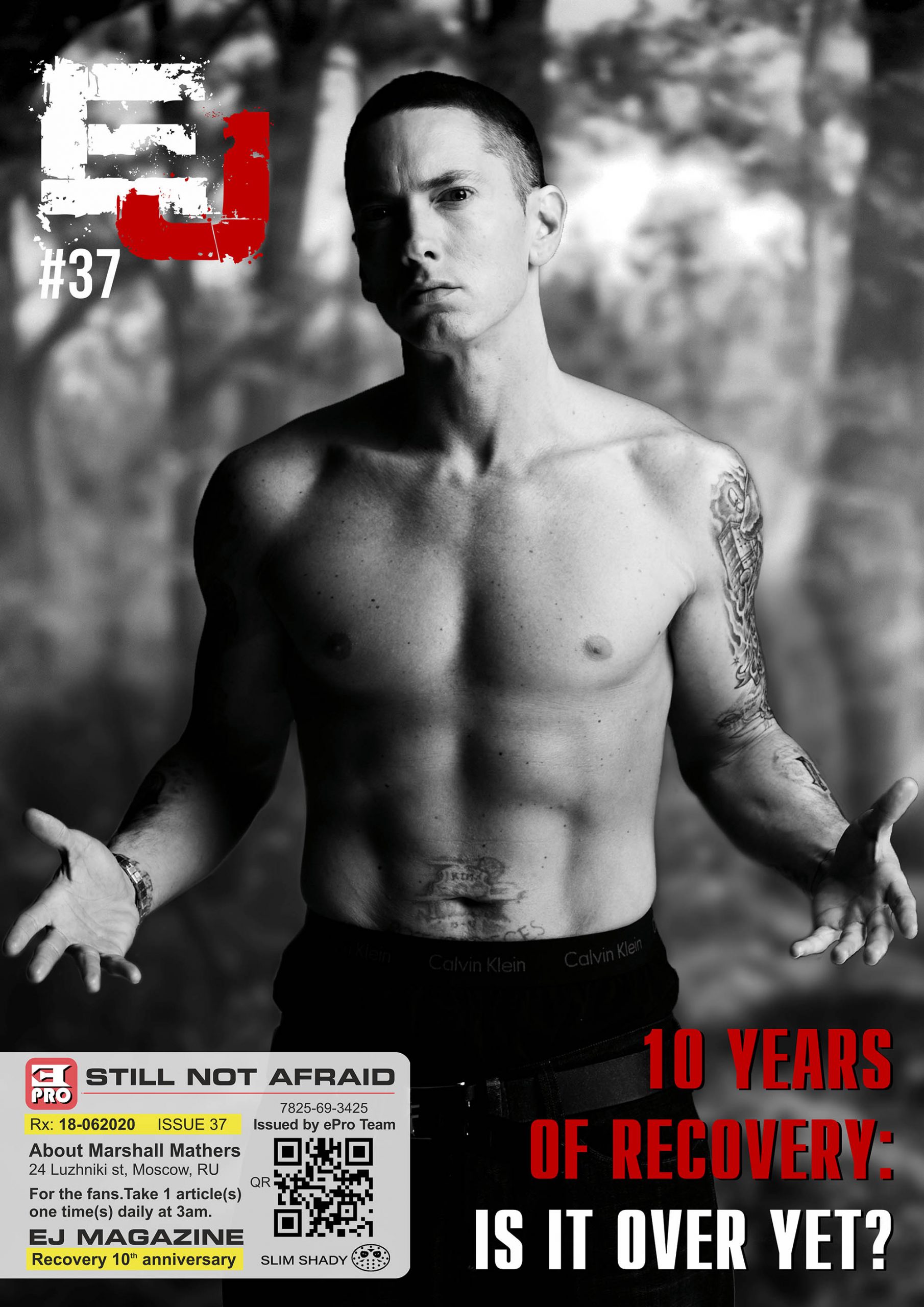 Download EJ (FREE!): PDF
Support us: Facebook / Instagram / Twitter / YouTube / Reddit / Reddit Sub
Marshall indeed got back to the peak of his form, a remarkable achievement for the musician whose "magnum opus" was released 10 (!!!) years ago. "Recovery" reminded everyone how easily Eminem can bounce back to the top and overshadow others. He resembled an omnipresent deity as his hits were being rocked everywhere across the world: radio, bars, restaurants, clubs and discos, taxis and passing by cars, playlists and music folders of the multitude of people. For the first time in a while. The energy on his tracks resembled the one of a furious beast who came out of a long hibernation to hunt. His physical shape was excellent, with no hint of ageing (hello, beard!), exhaustion or drug issues. Quite the opposite, Marshall looked 10 years younger than his age. Everybody was in awe of his new, energetic flow in a good half of the album, and features only emphasised his status as a king of the rap scene. Even Lil Wayne, as big of a rapper as he is, seemed no more than a hype man contrasting with the onslaught of Marshall's lyrics on "No Love". Rihanna being at the height of her fame was ideal for their duet, implying that only they two — the king of rap and the queen of pop — could reach that overwhelming level of success. Never before has Rihanna recorded a feature as dramatic and natural and she has never done it since: not with Drake or Kanye, or Kendrik Lamar, or Jay-Z. How many people held their breath and built theories about their budding relationship! While formally it remained professional and friendly, this relationship resulted in more tracks and joint tours. However, the list of queens does not end here. The video for "Space Bound" featured beloved by people Sasha Grey. Her popularity on the internet at that time signifies that Eminem managed to haul to his album another queen, the queen of the porno-industry of the early 2010s. All this at once convincingly painted Eminem's image as the king of rap, the king of coolness, the king of music even for those who had no previous knowledge of his other records and his fame.
Amongst other rap records of that time, "Recovery" felt fresh and daring, overshadowing such albums as "Blueprint III" and "Thank Me Later". While "Recovery" did not appear to be as inventive as Kanye's "MBDTF", it won against any other record in popularity by a long shot. Popularity became the main feature of this album and made it the gateway to hip hop for kids. A 10-years-old does not look for hidden meaning, as if being possessed by the entire Pitchfork editorial staff, he does not criticise a track because a chorus is too pop or because a rhyme is not perfect. He just listens to the music and if he likes it, he enjoys it fully. And believe me, if a kid likes "Not Afraid" and "Love the Way You Lie", he will eventually get to "The Way I Am" and "Lose Yourself" and more. All of this thanks to the pearly gates to hip hop that "Recovery" was for the young generation. You can compare "Recovery" to a good children book, "Treasure island" of sorts. A book that is engaging regardless of a reader's age. Eventually a kid will grow into reading Dostoevsky and Tolstoy, a rather difficult read in childhood. I was one of those kids, with no formed opinions on the music I was listening, a tabula rasa. That was before I was able to tell the difference between "a bad track" and "a track I do not like". Before I was told that "Recovery" was bad and "MBDTF" was genius. Before I met people who listened to the music with their heads, not their hearts. That carefree approach was, to be honest, wonderful. Wonderful because a person could look around, build his own music taste and decide what was good and what was bad without following other opinions, maybe reputable but essentially — other.
Pop-like sound is often cited as a downside of the album. It is difficult to please the die-hard fans of "true" hip hop but Eminem had about 5 true hip hop albums by 2010. Nobody can drop one album after another without experimenting with beats, flow and lyrics while making excuses that if the previous record was a success the next one has to copy it to the dot. Moving forward, experimenting and taking risks is essential in any art form. Eminem did just that on "Relapse" but the audience did not appreciate this body of work. Many are mistaken to think that this lack of acceptance of "Relapse" made Marshall to record a new album aiming specifically for getting into mainstream music and charts. They forget, however, that Eminem has never recorded anything aiming for radio. Eminem's enormous popularity granted him the opportunity to beat sales records and blow charts without any promo campaigns.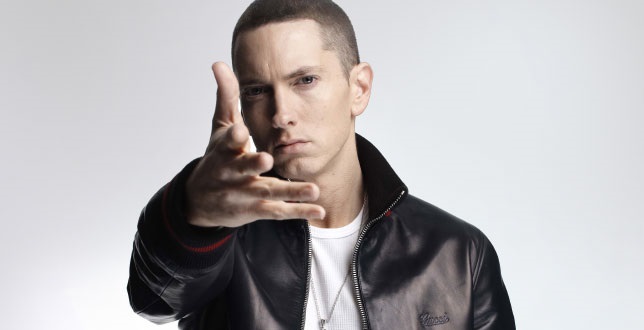 It is impossible to please everyone. Marshall chose the best way of action releasing two completely different albums. One followed the tradition and transported the listener into good old times, with Slim Shady on every other track. It was a gift to the old school audience that not everyone accepted at that time, recently, however, you can hear more and more praise to "Relapse". The other album was aimed to future and had very little to do with its predecessor or any other Eminem's records. Shady, for instance, disappeared completely. And despite that, the record turned out to be amazing, even though hip hop orthodoxes despised it. However, that was inevitable rap evolution, its progress. Just like a river, the genre moves forward, changing its mainstream and springing new flows. Everyday something new happens that goes against a cannon. That happened when a white guy from Detroit showed his unparalleled lyrical ability and became the most popular rapper. That happened when an ordinary guy from Chicago showed that there was no need to be a gangster or grow up in a ghetto to become a successful rapper. Three years later Fifty's "Curtis" lost to Kanye's "Graduation" and the same Chicago guy showed the world where hip hop was going to. Eminem unconsciously confirmed that when "Recovery" received more recognition, love and praise than "Relapse" that followed the cannon. The genre continues to progress now, brunching into trap, mumble rap and fonk.
Every time I hear the chords in the intro to "Love the Way You Lie", slipping memories of 2010 come to mind. Carefree life of a high school student. Friends, first crushes… The Russian internet was still as cosy as in the 2000s — Zaycev.net was the mecca of music and rap.ru kindly offered to download entire archived catalogues of foreign stars for free. By the way, I took that offer and got myself a "trial" copy of "Recovery" and all Marshall's albums at the time. Everyone likes to reminiscent about 2007, but if that year of emo-girls was a peak then 2010 was the twilight year of the noughties with the sweet nostalgic atmosphere of the era. The life and music started to change irrevocably after 2010 and became unrecognisable by 2015. I started my journey into music with "Recovery", started building my own taste and preferences, opening up to emotions that music brought. This album helped to imprint 2010 in my memory as untroubled and comfortable time that I would so much like to live through again. 10 years passed and I moved to another country, lost touch with my former school friends, lost my childhood as well as everything that connected me to 2010. Everything but music. From time to time, consumed with anguish and nostalgia I put "Love the Way You Lie" on and the melancholic melody of Rihanna's chorus transports me to my memories of two thousand ten, so distant now. Spiralling down my memories, I sigh and think how wonderful it would be to come 10 years back. At least to see again the mind blowing and ubiquitous success of this album, and to cheer for the favourite artist who overcame the strongest life crisis and with ease and spirit tears down everybody on the music Olympus, just like 10 years before that.