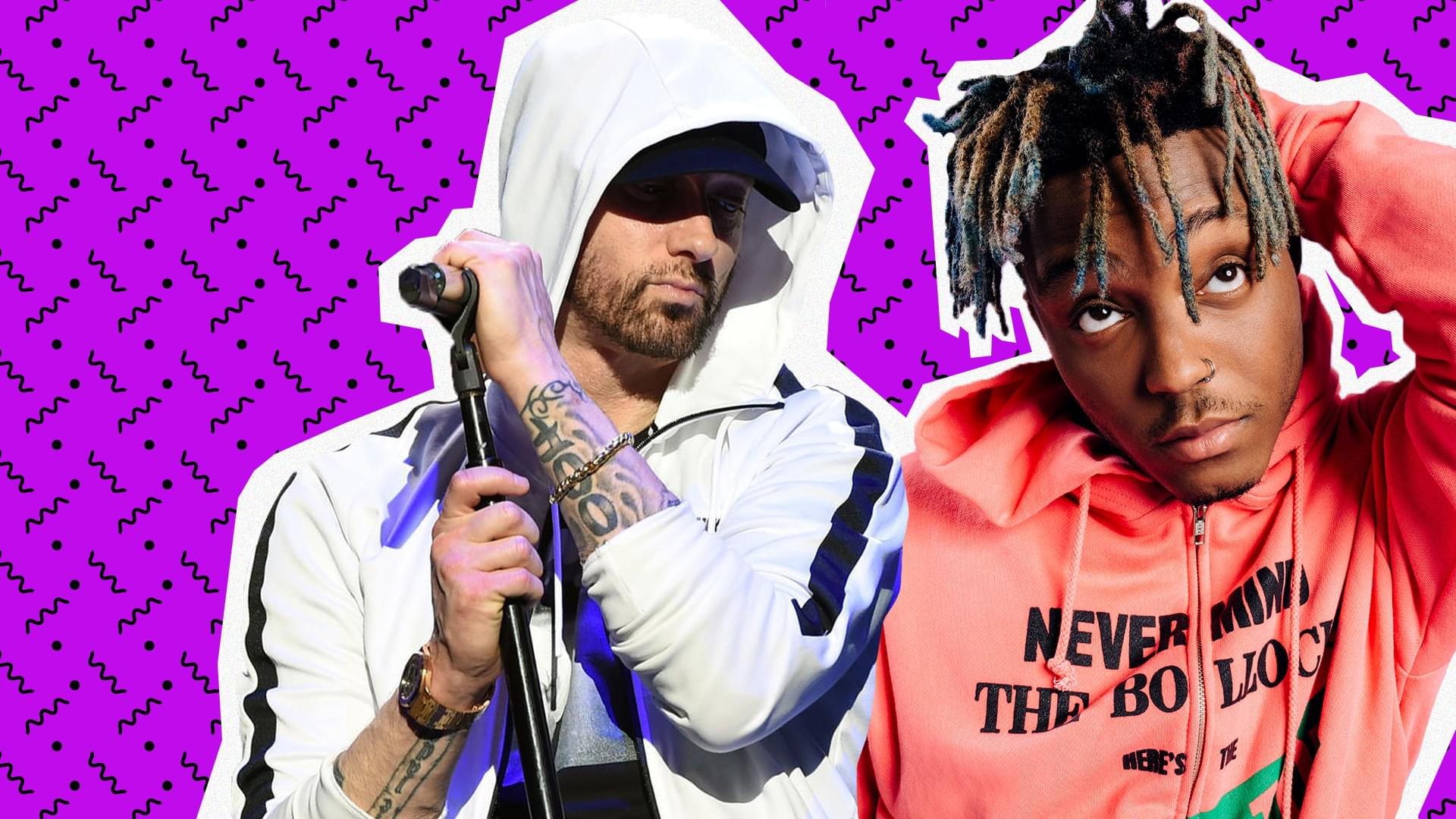 On a new PaulPod episode, Marshall talks about being impressed by Juice WRLD and his talent from the first exposure to their first song together.
Em, who always keeps in touch with the culture and pays attention to young talents, had Juice on his radar way before "Music to Be Murdered By":
I think we had been talking about Juice WRLD for a little while. We just wanted to do something with him.
Paul Rosenberg remembers seeing Juice freestyling over Em's instrumentals in Tim Westwood's studio and thinking that "this kid" was destroying it and he should show it to Marshall. The collaboration felt imminent.
Eminem wanted Juice to be his creative partner, not just a featured voice, so he gave him complete control over the "Godzilla" hook:
I think I had a different hook on it, and I never was really crazy about it. I believe that I had the verses. That was the reason why we just asked him if he would do the hook because the verses were already played and everything. He sent us back two things that were great. The first was that "Monster" hook. And I was like, holy shit!
Is anybody excited to hear the other thing Juice sent to Em? Maybe on a remix one day?