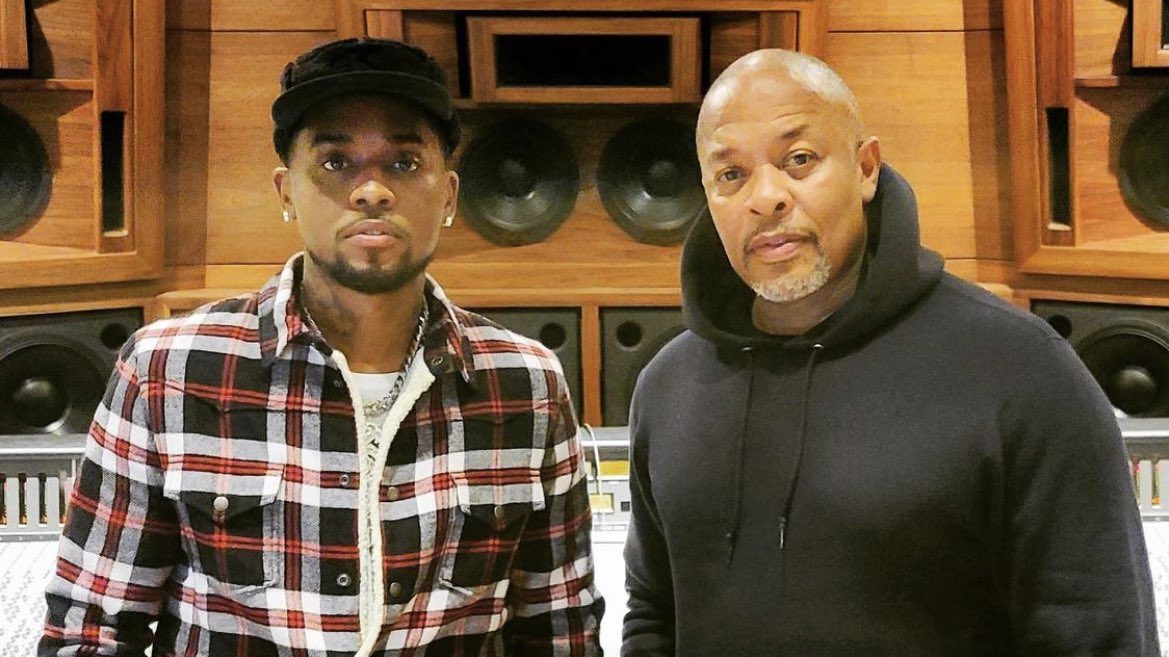 The Atlanta producer boasts about taking lessons from the NWA legend and shores photos on his social media.
London On Da Track has had his share fair of success working with Lil Wayne, Gucci Mane, Drake, Post Malone, 21 Savage, 50 Cent, Ariana Grande, his ex Summer Walker and, most frequently, Young Thug. He landed his first No.1 hit on the Billboard chart with Ariana Grande's "Positions", but there is much more to learn and achieve. So for him to soak in some wisdom from one of the best producers hip hop has ever known is a big deal.
London appreciated the opportunity to connect with the Good Doctor. The young producer wrote sharing their pictures from the studio:
B4 you ever lead or teach u must first be a student … #Legendary 1st DrDre x Londonondatrack 11/23/21.