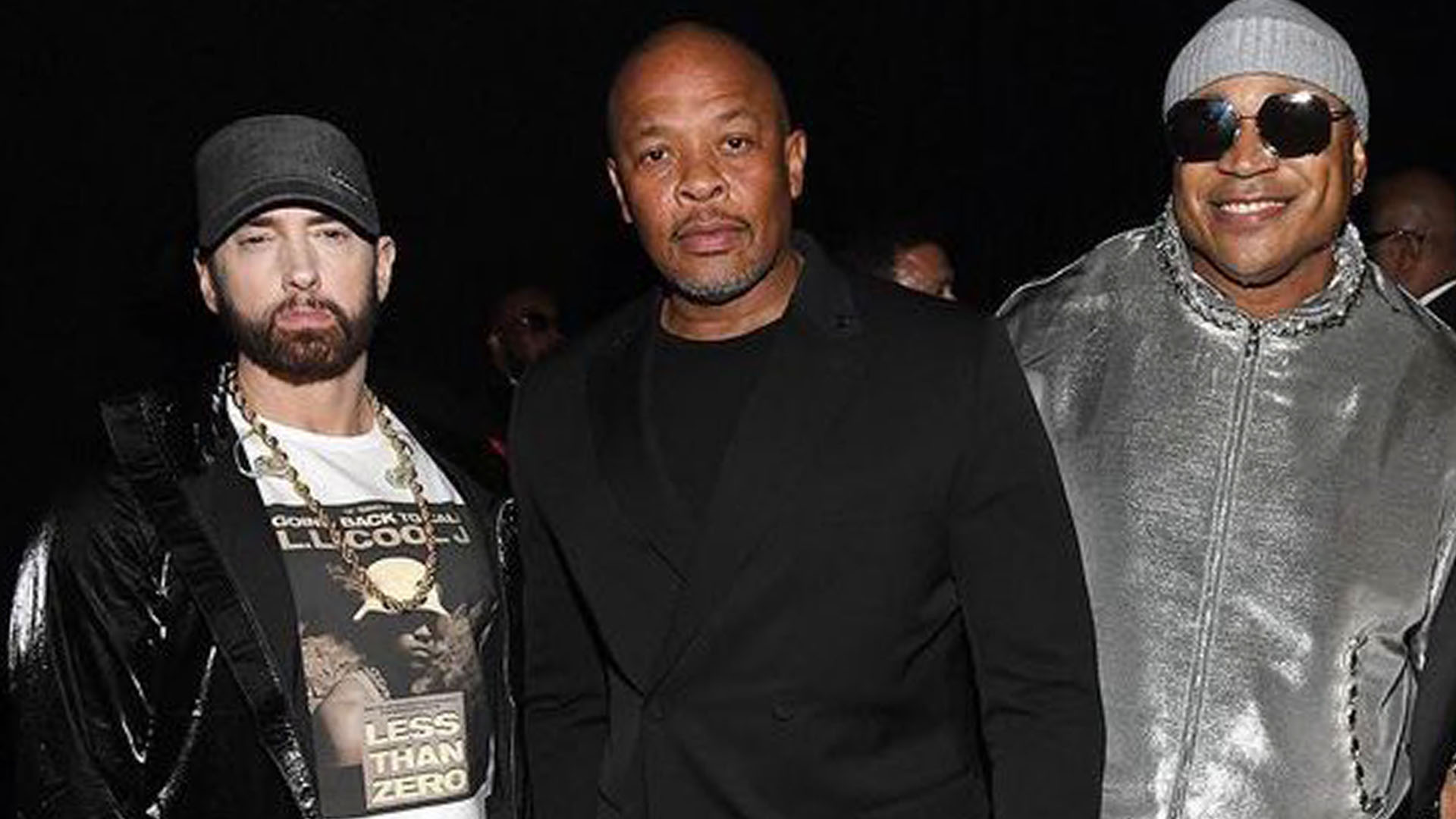 Hip hop fans patiently waiting for LL Cool J's highly anticipated album, wich also features Eminem, while LL shares more backstories about creating it.
He sat down with Angela Yee, who used to co-host morning show The Breakfast Club along with DJ Envy and Charlamagne tha God and now is hosting her own show, Way Up with Angela Yee. They talked about his new album, being married, shooting his first concert, and more. LL Cool J revealed that q-Tip was not his first choice of a producer for this album, but then he had a vivid dream that had changed everything. LL explained:
When I started off, I did about 30 or 40 songs with Dr. Dre. And in doing those songs I felt like the music was amazing. What Dre was bringing to the table was super dope. But I felt like the writing, what I was brining to these songs, it didn't feel strong enough to me. I didn't feel like I was expressing, getting out of me what I was feeling. I didn't feel like it was written properly. So, I took a pause. Me and Dre just kinda paused for a minute. And I ended up having a dream. And in this dream Phife Dawg from A Tribe Called Quest came to me. I'm funny with that, I follow all types of things. When he came to me in my dream he's like, "Yo, that album you gonna do with Dre is gonna be dope!" And I'm looking at him, but he's smirking a little bit. He had a funny look at his face. And I was like, why are you looking like that? So, he had that Cheshire Cat grin. So finally, I woke up. And for a day or two I felt like Q-Tip was on my spirit. I just felt like Q-Tip was on my spirit, so I just called him. He picked up on the first ring. I'm like, yo, I wanna do an album. I said, I just wanna pickle huice, hot sauce. I just wanted the most flavourful [album]. We went and did the record and the rest is history. The music has to speak for itself.
Now, there is a question. LL Cool J said that Eminem is featured on this album. Is this song one that survived from early sessions with Dr. Dre or did Q-Tip produced it? Or all three of them (because of course Marshall worked on the production of his own verse) left their touch on the track? What are your thoughts?
Watch the video below: