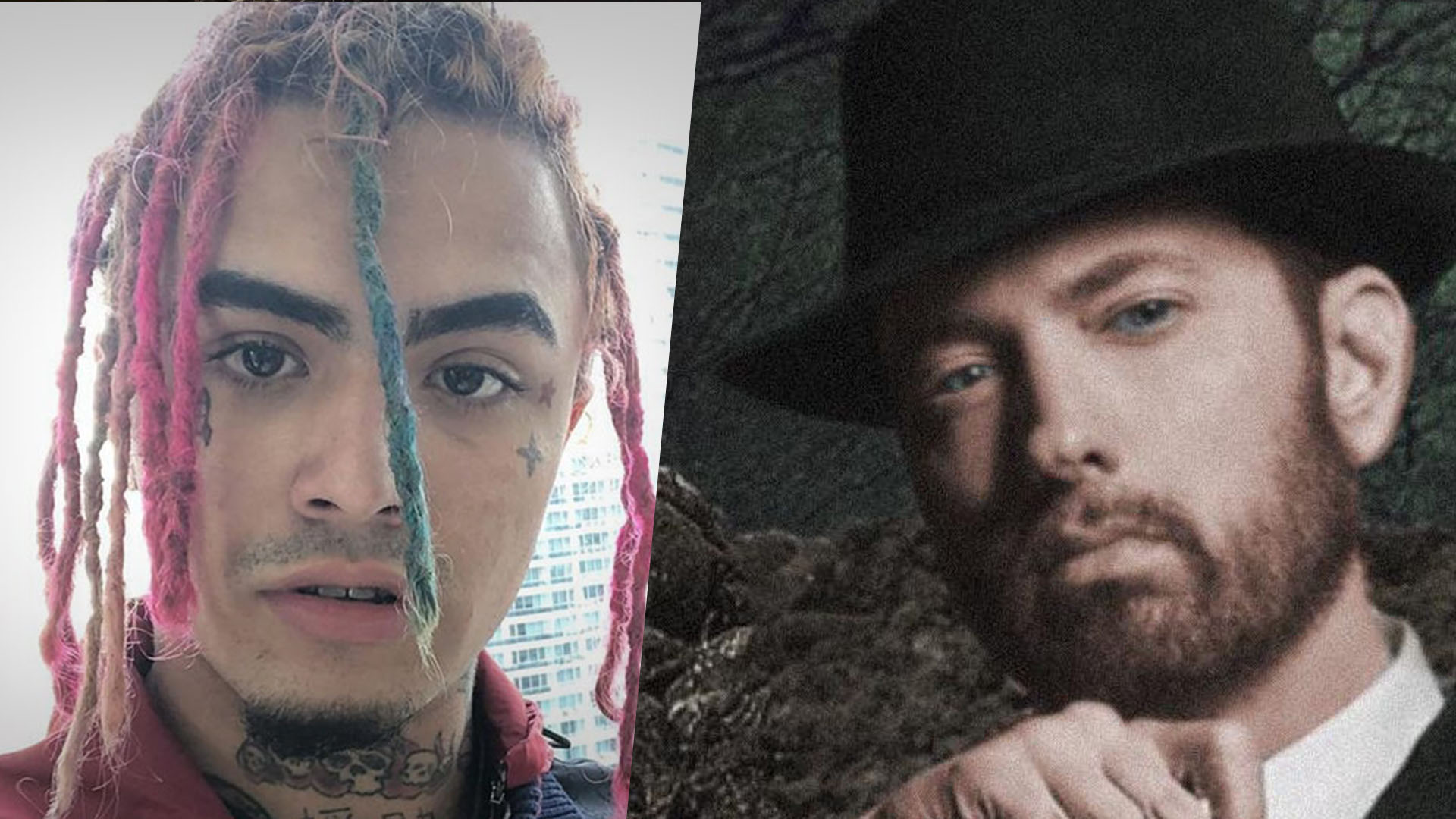 Lil Pump says that he is sorry about the incident and does not remember doing that.
This one seems the most ridiculous of all defence strategies, but all previous events have already shown that Lil Pump does not really think all his moves through. Anyway, when confronted with the question about his short-lived attempt at beefing with Eminem, Lil Pump went through "there was nothing – that wasn't me – I am sorry" in a minute.
Lil Pump had this exchange with Fat Joe on his Instagram live stream:
Fat Joe: What did happen with that?.. I never understood… Eminem – Lil Pump… What was that about?

Lil Pump: Who?

Fat Joe: Eminem!

Lil Pump: I don't remember that.

Fat Joe: You don't even remember that shit?!

Lil Pump: I even told you that was my fault. I was asleep. I'm so sorry about that.
It does not make any sense at all, with all media hype lasting for at least a week after this and Lil Pump doubling down and adding more offence to what he had done. From how he behaves now, it's evident that he is not happy with how things went, but what he has said is not an apology and not taking responsibility for his actions.
Fat Joe then gave Lil Pump a chance to right things up and asked about rappers that influenced him. However, the Florida rapper did not get a hint and did not apparently have deep knowledge or understanding of the culture. He named as his main influences Chief Keef and XXXTENTACION. Not to say anything bad about these artists, but this is how deep Lil Pump's knowledge of hip hop runs.
Watch the video below: