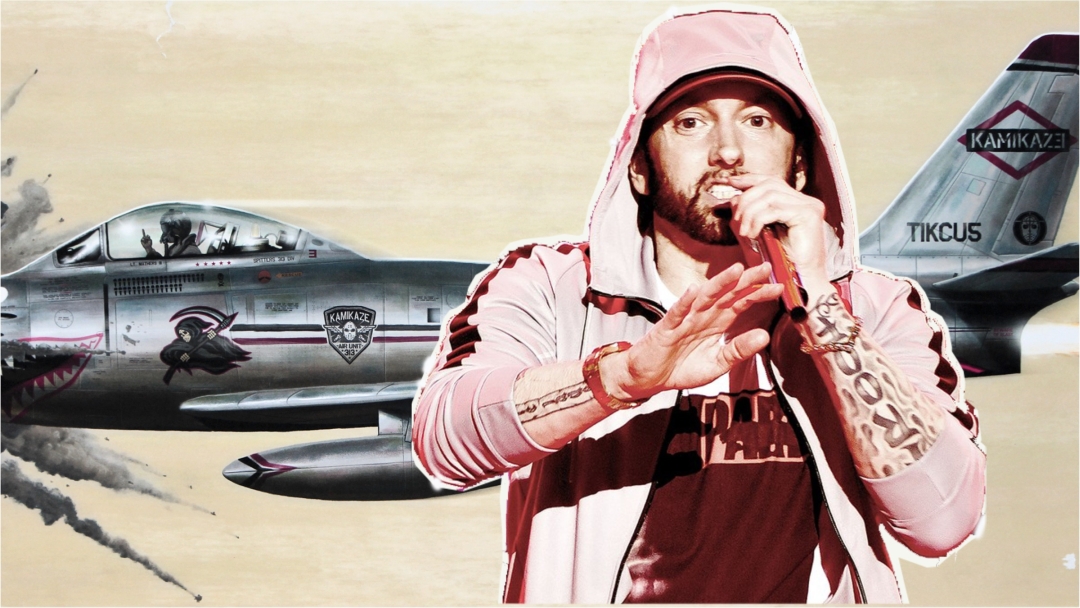 On August 31, 2018, Eminem changed the rules of the game once again and dropped the album that was a surprise in more senses than one.
Without a promo campaign, singles, and warming the public up with radio plays, Marshall dropped the bomb on his Twitter account and announced the release of his tenth studio album, "Kamikaze":
Tried not 2 overthink this 1… enjoy. 🖕#KAMIKAZE Out Now – https://t.co/ANw73KbwMt pic.twitter.com/qfQoTYBTUy

— Marshall Mathers (@Eminem) August 31, 2018
That was just not something artists did, that was not how the industry worked. But it was how Eminem wanted to do it. He wanted to let the music speak for him, and it was louder than anything.
"Kamikaze" debuted at No.1 on the Billboard 200, selling 434,000 copies in its first week. All album tracks were charting on the Billboard Hot 100. Later "Kamikaze" became the best selling hip-hop album of 2018.
Worldwide, the project peaked at No. 1 on the charts in 20 countries ad went to No.1 on iTunes in over 100 countries.
Now, "Kamikaze" is Em's fifth most streamed studio album on Spotify. Recently it hit the mark of 2.7 billion streams.
Listen to the album below: