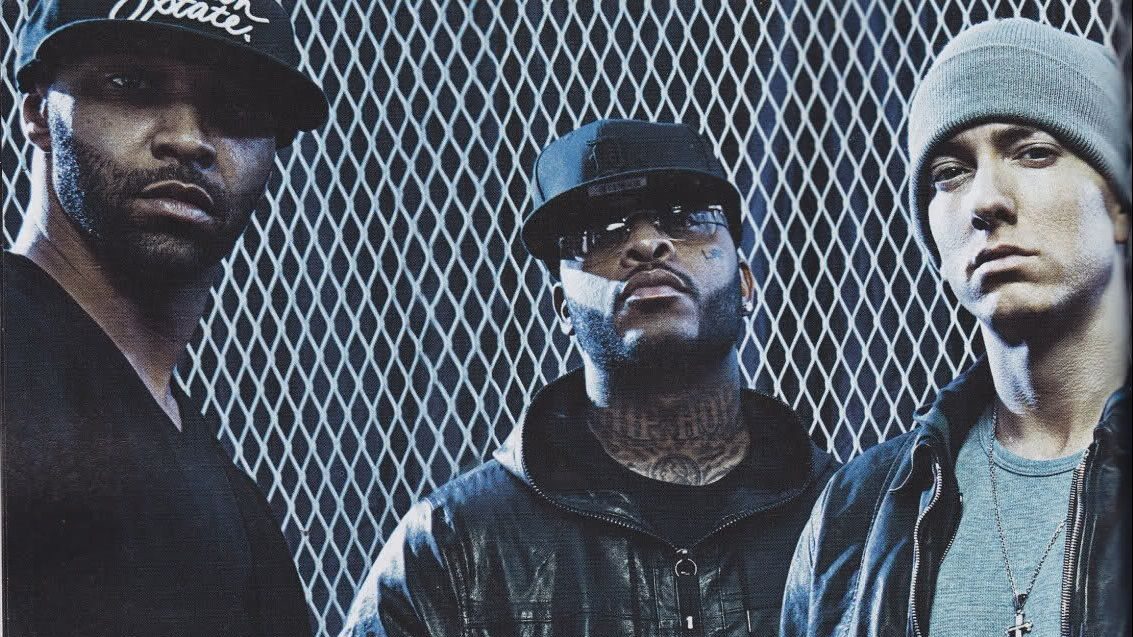 While new Eminem's album is not a collections of jabs but a much deeper record that referencing hot social and political topics, Marshal is not above throwing some clever jabs at people who kept criticising him over the years.
Joe Budden, who left Shady records under the cloud and became a vocal opponent of Marshall while assuming a role of a cultural pundit, got under Em's fire earlier on "Kamikaze" and on his record Marshall again spares literally two lines to pick at Joe.
He raps on "Lock It Up":
Tryna save at Kroger (Yeah)
So why would I give a fuck about backstabbin' Trader Joe for?
If on the surface Em just compares two American grocery chains – all-encompassing Kroger and smaller-scale Trader Joe – the addition of "backstabbin'" reverses the whole line from an unlikely household advice to an accusation of Joe being a "traitor".
A swing that stings on so many levels.
Listen to the track below: