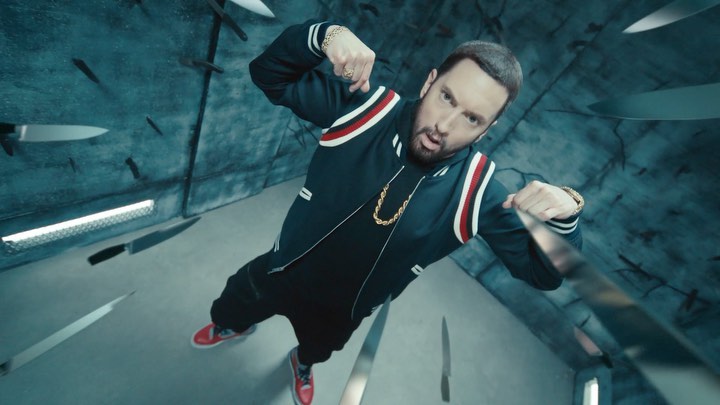 Filmed by Juice's friend Cole Bennett as a dedication to the late rapper, "Godzilla" is the second most watched video on his YouTube channel, Lyrical Lemonade.
"Godzilla" is also the fastest one on the channel to reach this milestone. For Eminem, it is the most popular video from the "Music to Be Murdered By" project. It has a unique flavour that connects the visual language of a new generation with the depths and complexity of Marshall's lyricism. We had to write a special article analysing cultural references and metaphors in the visuals.
And also, Mike Tyson's cameo, besides being hilarious and memorable, made his interview with Em possible. The Hotboxin' episode with Eminem is one of his most open and deep conversations with media in years.
Watch Eminem — "Godzilla" feat. Juice WRLD below: