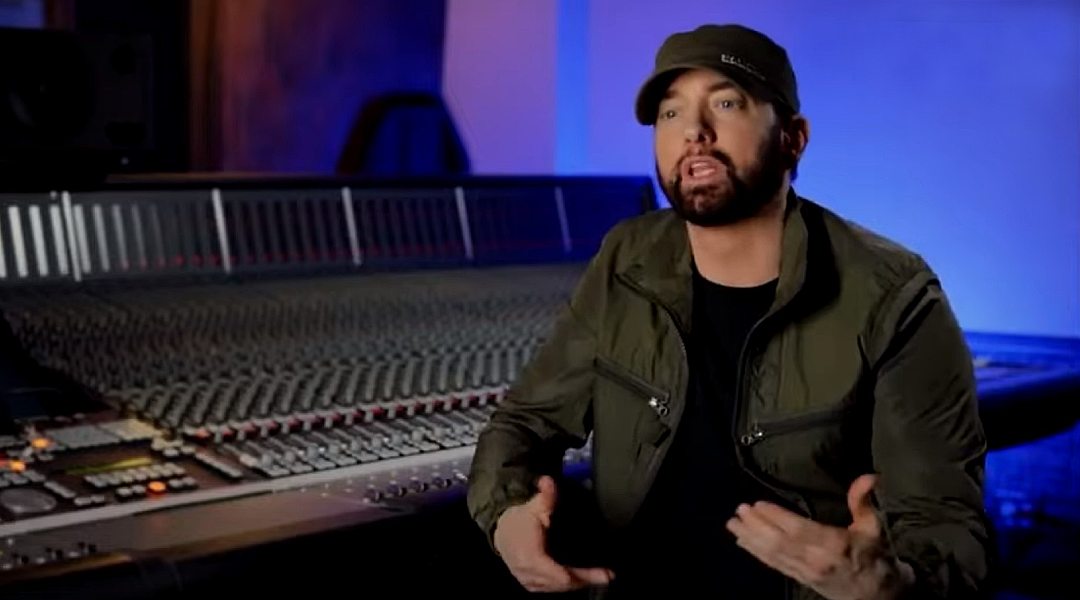 Marshall, the die-hard Detroit Lions fan, recently shared his deep admiration for legendary NFL running back Barry Sanders during a segment on Thursday Night Football.
Speaking passionately about Sanders, Eminem expressed his profound fascination with the enigmatic athlete, stating:
I've seen every documentary on Barry Sanders that there is to see, and I never walked away feeling like I knew why he walked away. And I know that he walked away at a time when he could have broken every single record there ever was and ever will be.
Eminem's admiration for Sanders's unmatched skill and the mystery surrounding his retirement was evident in his heartfelt commentary. The rapper's sentiments echoed the sentiments of many football enthusiasts captivated by Sanders' electrifying playing style and his unexpected decision to retire from the sport at the peak of his career. As a fervent fan of both the Detroit Lions and the legacy of Barry Sanders, Eminem's musings shed light on the enduring intrigue and respect that Sanders' legacy continues to evoke.
Barry Sanders remains an iconic figure in NFL history, remembered for his unparalleled talent on the field and his decision to leave the game at the height of his success. Eminem's commentary underscores the enduring mystery surrounding Sanders' departure and the impact it had on the sport, leaving a lasting legacy that transcends mere statistics and records, resonating with fans and leaving a mark on football history.