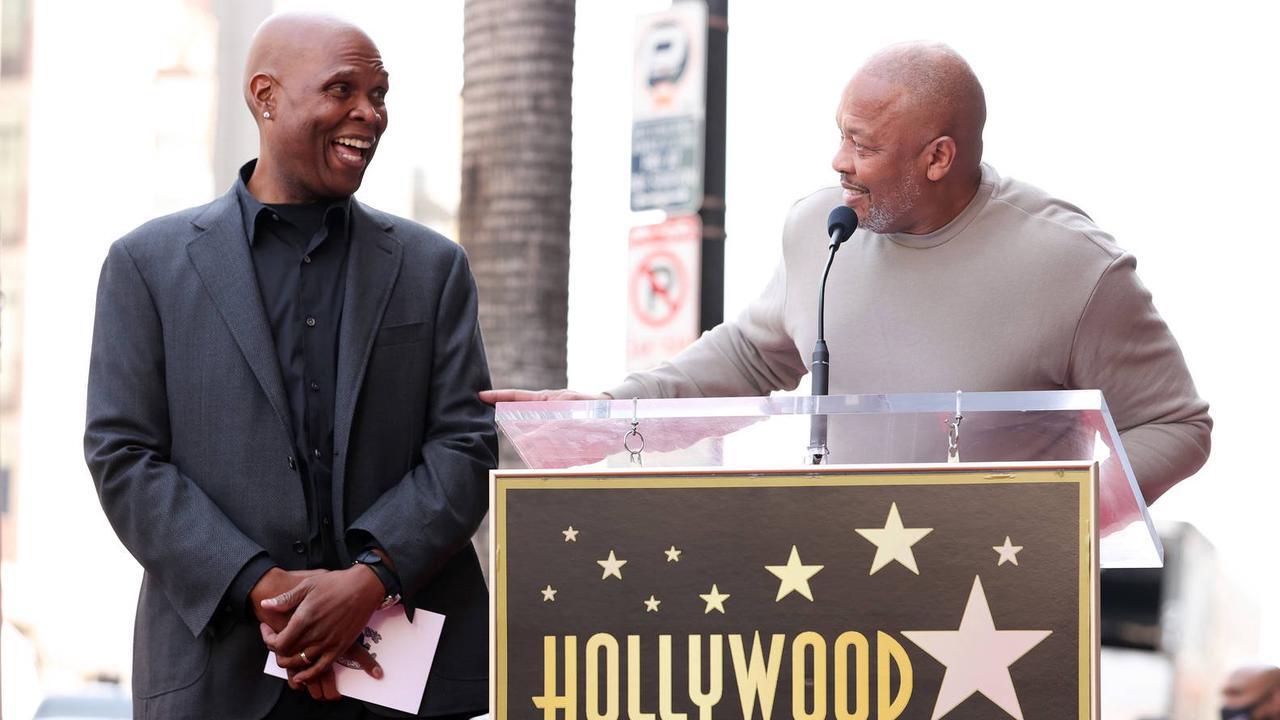 The legendary radio host Big Boy invited Dr. Dre to give a speech at his induction ceremony. Dre remembered losing a bet to Big and praised him for constant support to the hip hop community.
Relaxed and informal, Dre started with a funny memory related to famous billboards with Big Boy in the early 2000s: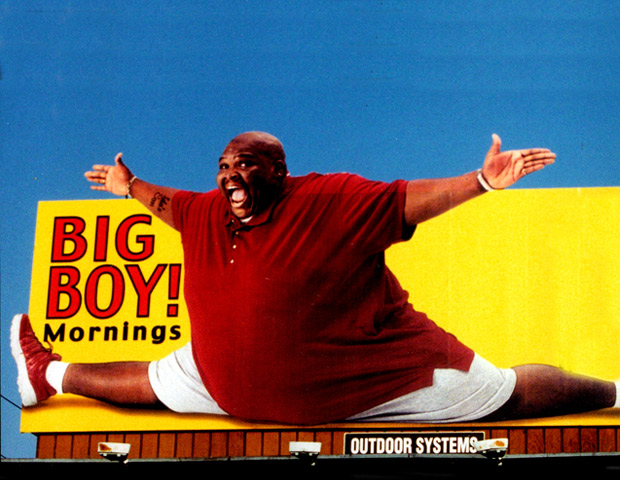 Before I get to my speech I just want to say, there were billboards around town were Big doing splits. I thought that was a camera effect and I made the mistake of betting him that he couldn't do that in front of me. And he actually did it and I lost money. You know what, I'm not mad at losing that money because I would pay to see that again, to be honest. I don't remember how much it was. $5000?
I'm just happy to say that I'm here to support my man Big Boy today getting this great honour on the Hollywood Walk of Fame. I think it's my fourth time being out here and this never gets old. There is not a better place I could be right now. I admire Big as a pioneer of radio but also as a friend. Only Big knows how to control the airway for the hip hop community, here in Los Angeles and the world. I don't just say it because he's been playing my records for I don't know how many years. He's been representing and playing my records forever. But I say that because Big Boy is hip hop. Big Boy is hip hop culture representing the West Coast and worldwide. I also remember coming to Big's studio to welcome him to his new home at Real 92.3. That was a thrilling experience to see my brother get an entire station dedicated around him. Who does that? You know how difficult it is to do. Big was able to accomplish that.
When we listen to the Big Boy show, he doesn't just interviews people, he welcomes them into his world. He has compelling conversations. When we listen to Big Boy on the radio, we get to eavesdrop into his thoughts, his antics, and more importantly for me — his love for the hip hop community.
Big, I love you. I love you for breaking barriers in radio entertainment as a Black man. I love your support and everything you've done for me and my career. Nobody deserves this honour better than you, real talk. Thank you for inviting me here to represent for you, and most of all thank you for making me and the entire city of Los Angeles laugh. What's more important than that? Thanks, Big. Congratulations, bro.
After the formal opening Dr. Dre stayed for a short photo session with the newest Walk of Fame inductee.
Watch the video below: