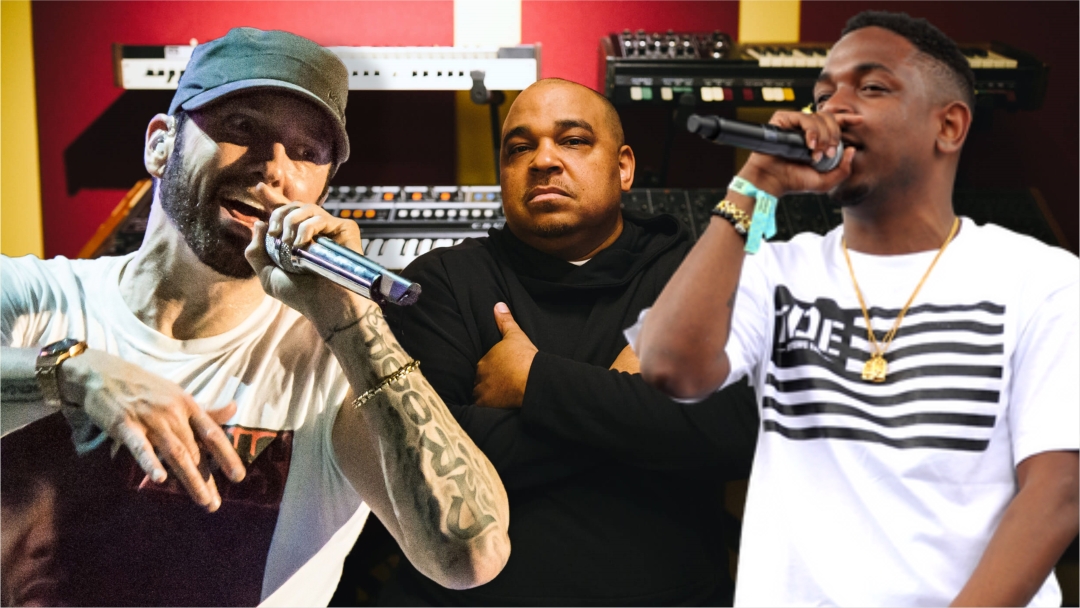 Aftermath producer worked with many influential hip hop artists from G-Unit to Kendrick Lamar. He learned from Dr. Dre and showed his skills producing Eminem's "Recovery" and "The Marshall Mathers LP2".
Since then, it seems, he knows how absolute excellence looks like and measures new artists against the highest standard. In his recent interview to HotNewHipHop DJ Khalil talked about Kendrick Lamar comparing him to Marshall:
That's what I admire about Kendrick is he's not afraid to try stuff. He's going to try whatever and he'll execute it. It's one thing to try it, but then to actually execute it? I look at him like Eminem. It's like, these guys just go in the studio and just and they are going to make as perfect a record as they can and they're going to try everything. It's that level of excellence that they operate with. You just can't teach that. That's what's inspiring to me. He's along those lines of Dre and Eminem and all those artists that are just next-level elite about every little detail and then it's authentic to him. He's not trying to be somebody else. He's just going to be him.
Read the interview in full on HotNewHipHop