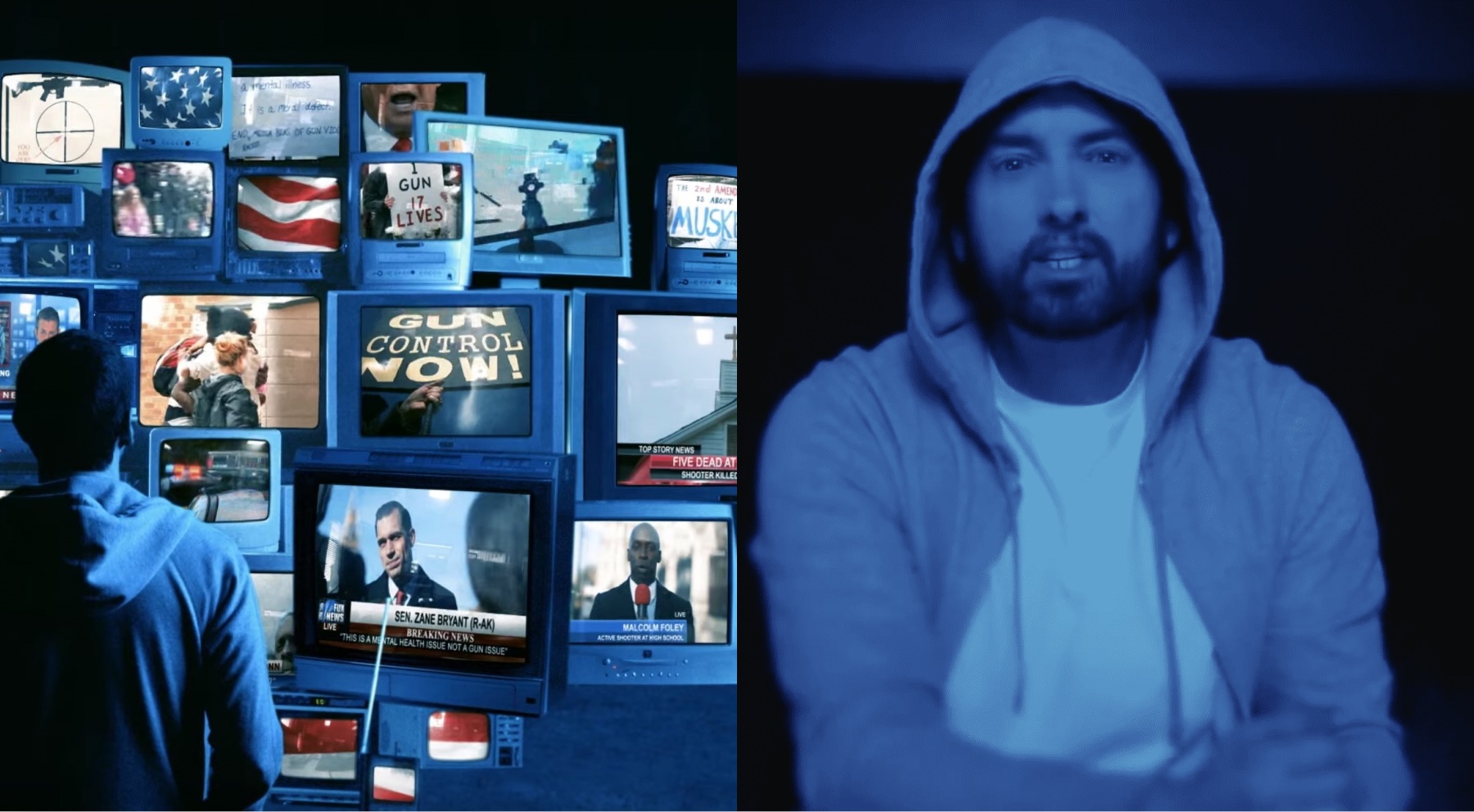 Having moved over 500,000 album units in the US, Eminem's first single off his most recent album is now ready to be certified as RIAA Gold.
Marshall released the video for "Darkness" on the same day he dropped his surprise "Music To Be Murdered By", making a clear statement about what message he wants to send to his audience.
Since then, the video has earned over 55 million views, and while it is not going to be as popular as playful "Godzilla", it shows where Eminem's priorities lie.
Watch the video below: