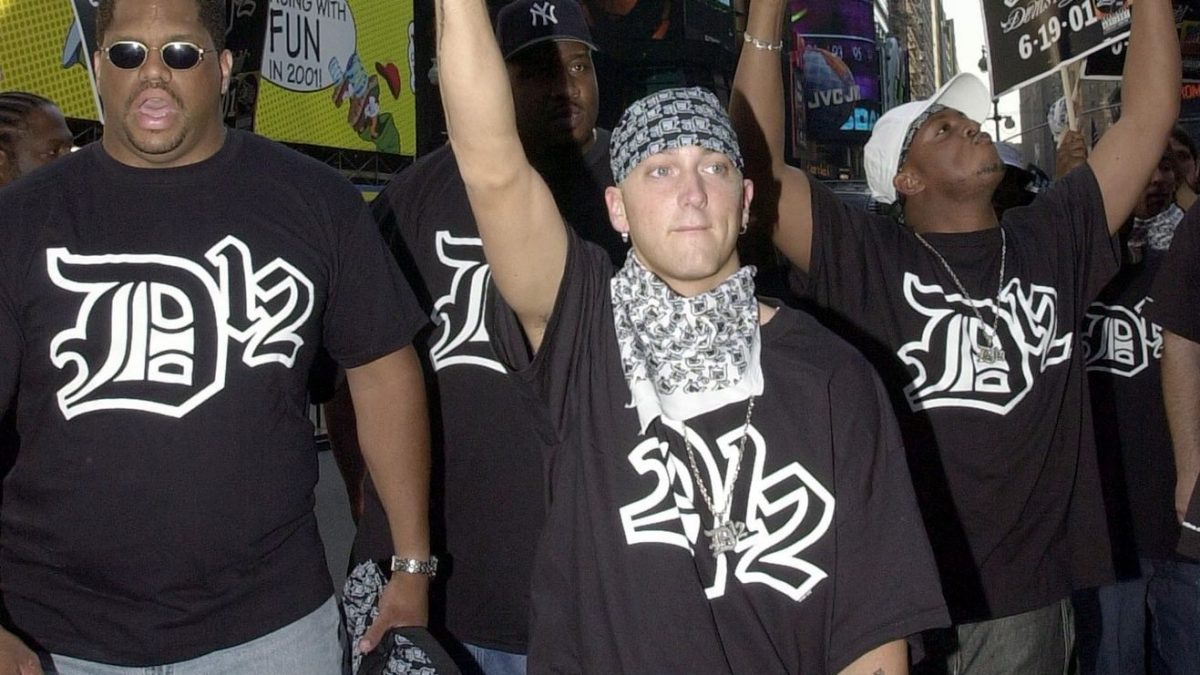 "My Band" is now D12's highest certified song in the UK.
The Detroit crew has only three singles certified by the British Phonographic Industry: "Purple Pills" received Silver in 2001 and Gold in 2018, and "Fight Music" got its Silver plaque in 2020. Now "My Band" climbed up to a Platinum level, after getting Silver in 2013 and Gold in 2020. Maybe it took the single longer to become appreciated, but clearly, its popularity grows fast now.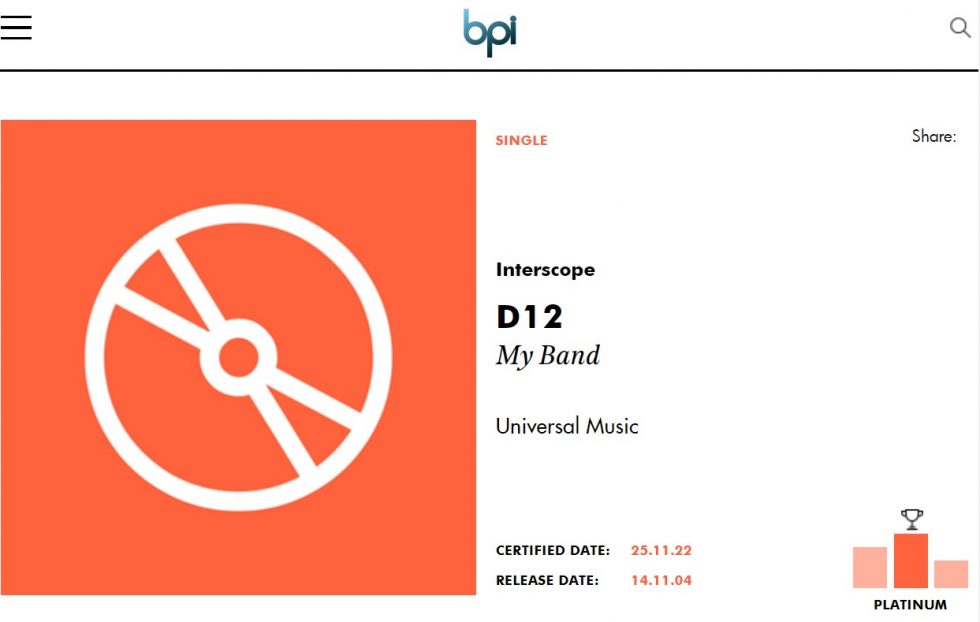 By the way, exactly these three songs are the group's most streamed titles on Spotify and YouTube. They are even ranked the same:
1. My Band — 208.4 million streams on Spotify, 101 million views on YouTube
2. Purple Pills — 142.7 million streams on Spotify, 54 million views on YouTube
3. Fight Music — 100.3 million streams on Spotify, 30 million views on YouTube
Maybe the secret is Eminem's salsa?
Watch D12 — "My Band" below: