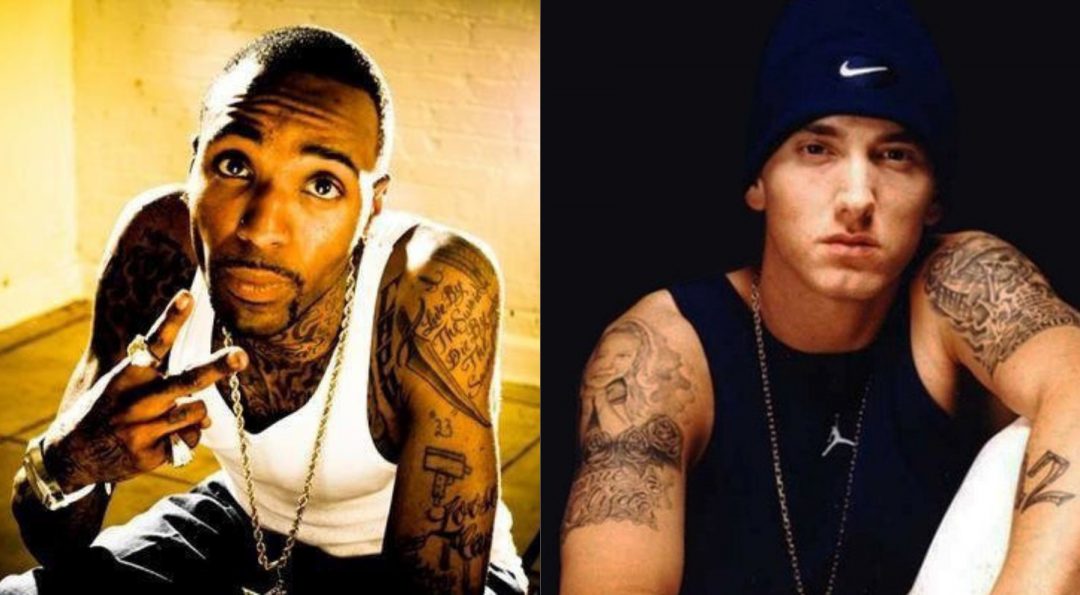 Rikanatti, a producer who used to work with Ca$his on his debut "The County Hound EP" (2007) and Shady Records "Re-Up" (2006), decided to make some money by selling Eminem's beats.
Eminem was involved in producing both of this project and his credits are all over songs that Ca$his recorded back then.
Rikanatti posted a very casual ad on his Facebook page:
Thinking about selling some of my Shady memorabilia… Got a couple things of value like a physical Eminem Beat CD. Amongst other things… The beats wouldn't be cleared but would be a nice piece to add to a collections.
Beats would not be legal to use, for sure, but would be a treasure trove for those who would like to see how Eminem's mind worked back in 2006-2007. However, it took less than an hour for Ca$his himself to come and stop it. Ca$his, whose government name is Ramone Johnson nipped this hustle in the bud with a short comment:
No way…. none of my em beat cds can b sold…