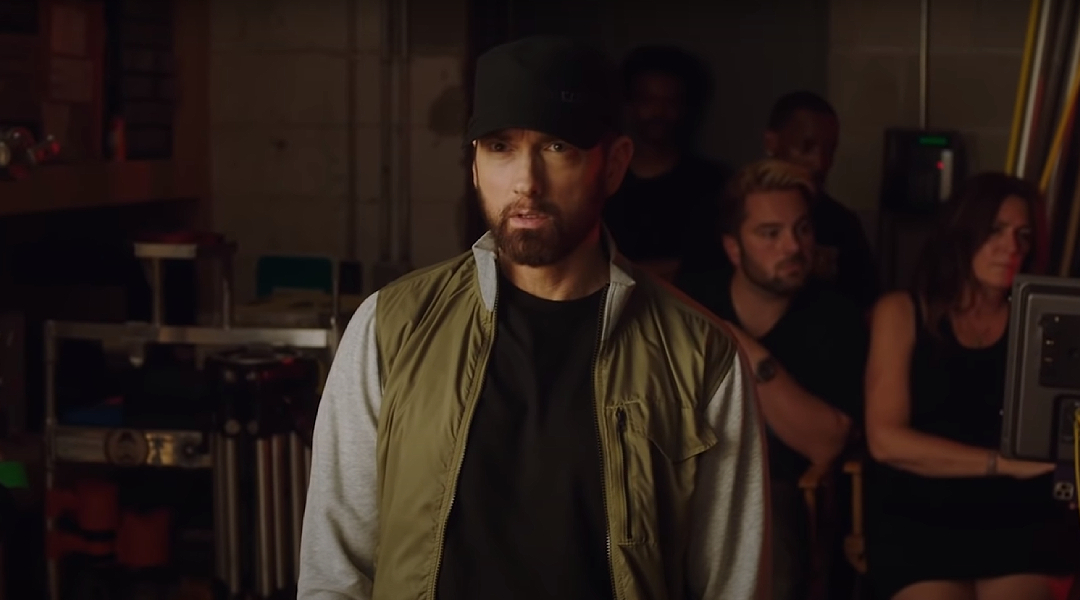 It is a rare sighting: Eminem outside of his natural habitat of a studio or hip hop show. So onlookers whipped their phones out.
Detroit and Los Angeles came together to Las Vegas to enjoy the opening show of David Blaine's first-ever Las Vegas residency. He has come a long way from a Street Magic man to a world-renowned artist. An eclectic, star-studded crowd that attended the premiere included Woody Harrelson, Edward Norton, Lars Ulrich, Logan Paul, Rob Lowe, Miranda Kerr, Evan Spiegel, Steve Wozniak, Darren Aronofsky, Philippe Petit, Sergey Brin, Dr. Dre, Eminem, and more.
Entertainment reporter and host A. J. Calloway posted a photo with Dr. Dre, Mr. Porter, Eminem and Paul Rosenberg taken after the show. Still, he was not the only one who spotted these stars in the crowd. Some Blaine's fans filmed Eminem leaving the halls, and some even got his meeting with A.J on camera.
Watch Eminem and Dr. Dre Leave the David Blaine show in Las Vegas: