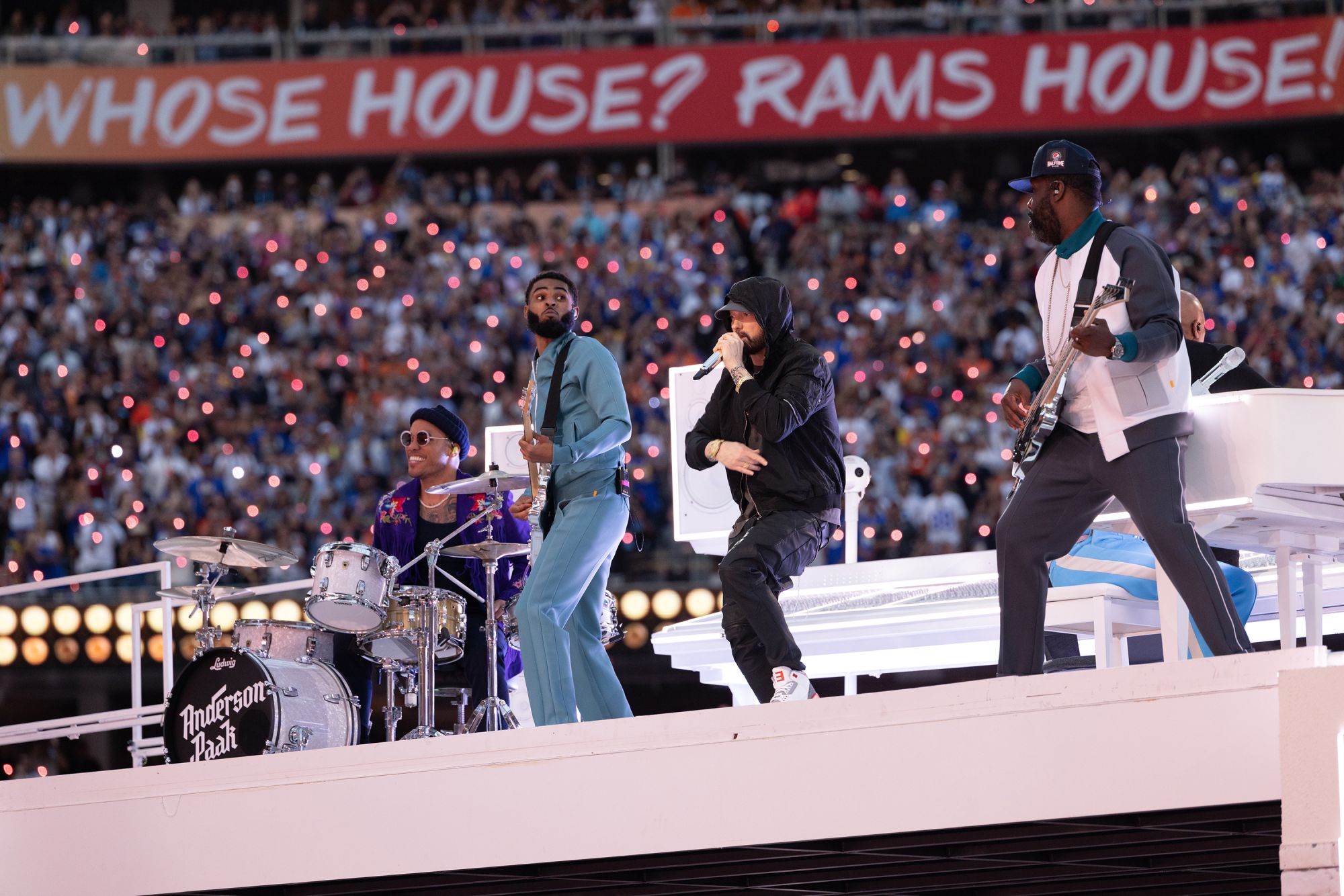 This year's Super Bowl Halftime Show musical director breaks down preparations for the groundbreaking event.
Adam Blackstone is a bass player and musical director who has worked with such superstars as Nicki Minaj, Eminem, Dr. Dre, Jay-Z, Kanye West, The Roots and more. He was in charge of Justin Timberlake's Super Bowl, so the setting was familiar for him, but at the same time, it was a challenge like no other, considering the scale and importance of the first ever hip hop Super Bowl Show.
In a video Adam posted, he introduces musicians who took the stage together with legendary MCs, the process of boiling the legacy of six superstars down to 13 minutes of a stage time and more.