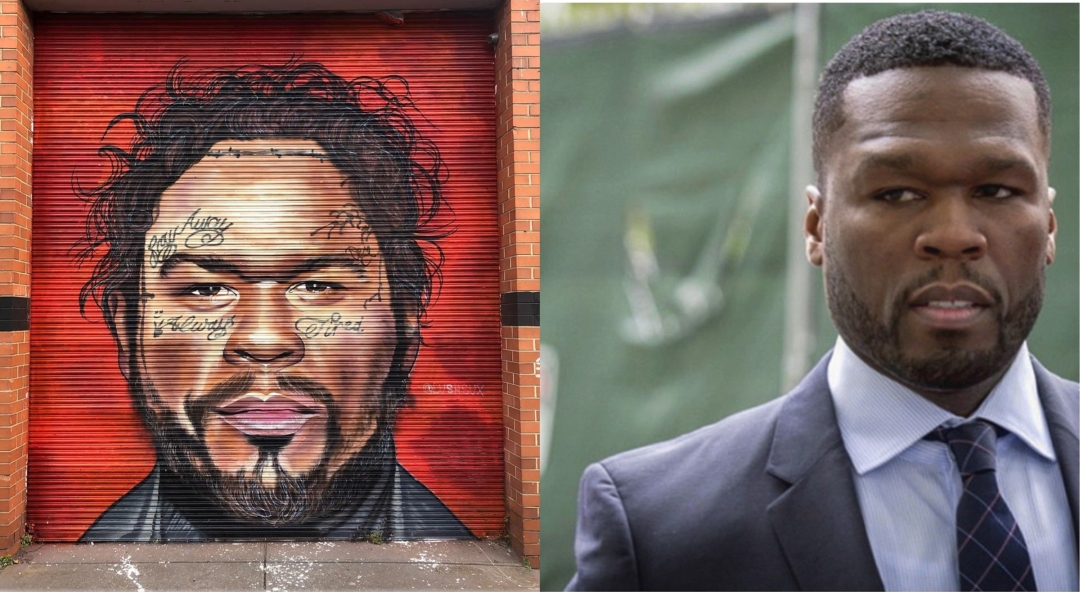 Fif, whose social media is a mix of professional bragging and lethal memes, discovered that his jokes materialise in the real world.
Just recently, after he released the long-delayed video for "Tryna Fuck Me Over" feat. Post Malone, he posted a meme with their faces overlapped. And now it is out there, on an actual wall. Fif is not happy:
50cent
👀who the fuck keep painting these murals of me all over the place. 🤔this is fucked up man. That's 3 now 69, Trump, & post malone.
Another one, with Fif fused with the 45th president of the US, appeared earlier
The first one, where Fif was styled as Tekashi 6ix9ine, appeared in February:
Behind these murals is Australian street artist Lushsux. The same one who painted Jim Carey/Eminem chimera earlier this year: