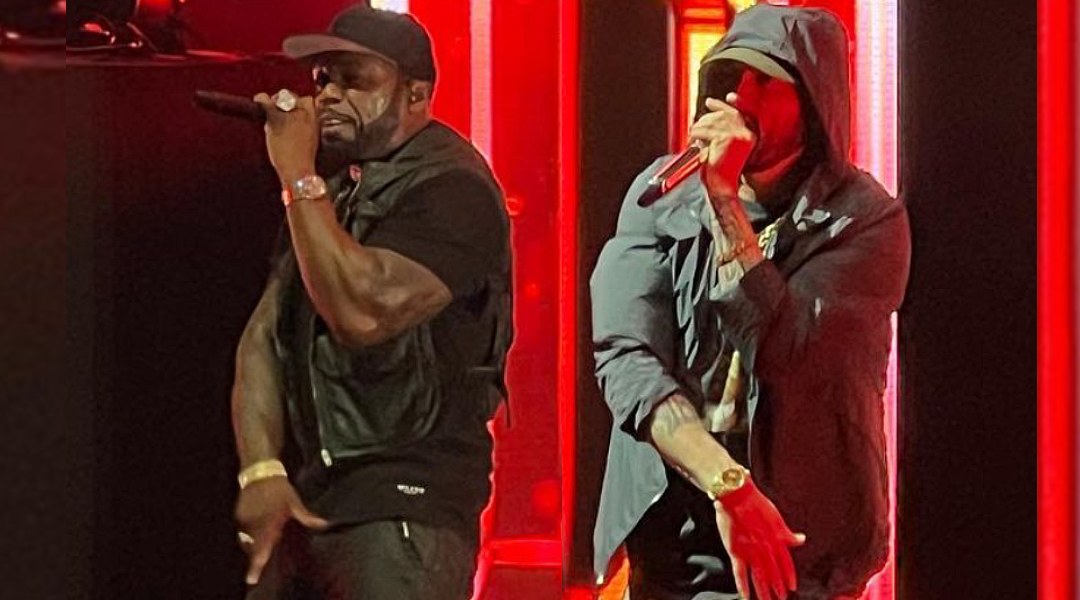 Marshall showed up to join "Patiently Waiting" and stayed to perform "Crack a Bottle" with 50 Cent.
There was a lot of hope that Eminem will attend a Michigan show of his friend and protege 50 Cent and that he would not be just a spectator. And the dream came true. During the show, set in Pine Knob Music Theatre, an outdoor amphitheater located approximately 60 km northwest of Detroit, Eminem stepped on the stage.
NEW: Watch #Eminem Surprise Performance With #50Cent in High Quality — "Patiently Waiting", "Crack a Bottle" (Multiсam, 4K)
Having finished the performance, Eminem addressed the crowd urging the audience to make some noise for Fifty personally and for hip hop's 50th anniversary that the world celebrates in 2023.