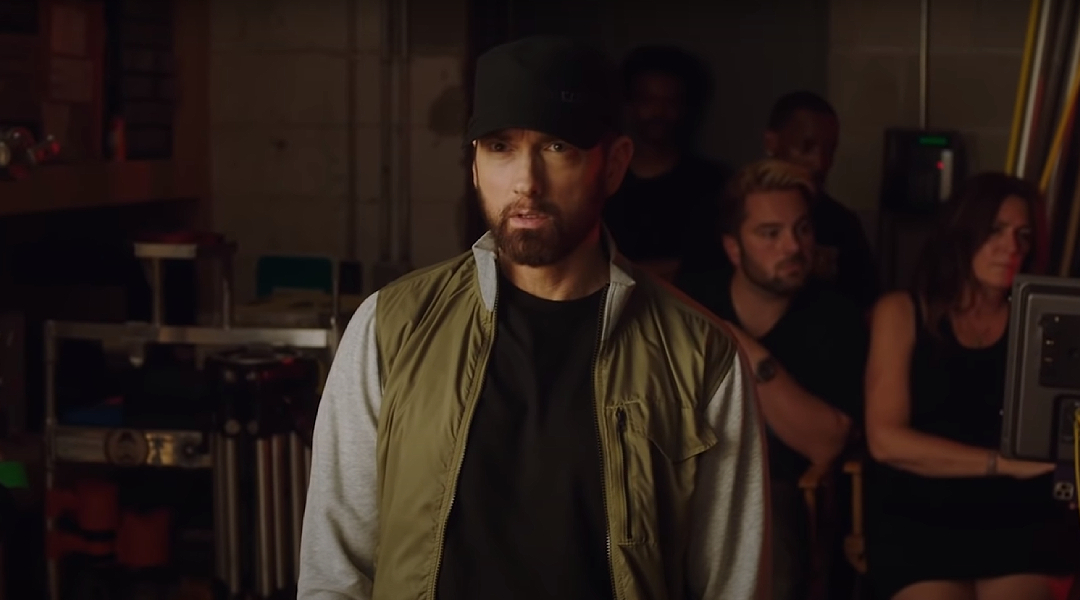 Only three hip hop artists found their way to the top 10 most streamed artists on Spotify this year so far, and you can guess their names from the first try.
The top 10 most streamed artists list is topped by Bad Bunny with a whopping number of 13 billion streams and consists of young pop stars, per usual. But Drake, Kanye and Eminem are still able to represent the genre.
Drake released his latest album, "Honestly, Nevermind", this June Ra and is ranked the highest with 6.5 billion streams gained since the beginning of 2022. Kanye also released a new album this year, but his "Donda 2" went right to his own players and did not add anything to his sales and streaming numbers, leaving him at No.9 with 4.3 billion streams. However, both Kanye and Drake also dropped new albums in late 2021, boosting their numbers.
Marshall released his most recent studio album in 2020, and still, here he is, in the top 10, showing 4,1 billion streams to his name. He only needed two months to add another billion to his count after a previous milestone in early July.
In 2021, Em's year gains got up to 4.5 billion. We can be sure now that in 2022 he will surpass this number by far.
Most streamed artists on Spotify in 2022 so far:
1. Bad Bunny — 13 billion
2. Taylor Swift — 6.8 billion
3. The Weeknd — 6.5B billion
4. Drake — 6.2 billion
5. BTS — 5.5 billion
6. Ed Sheeran — 4.9 billion
7. Justin Bieber — 4.6 billion
8. Harry Styles — 4.5 billion
9. Kanye West — 4.3 billion
10. Eminem — 4.1 billion