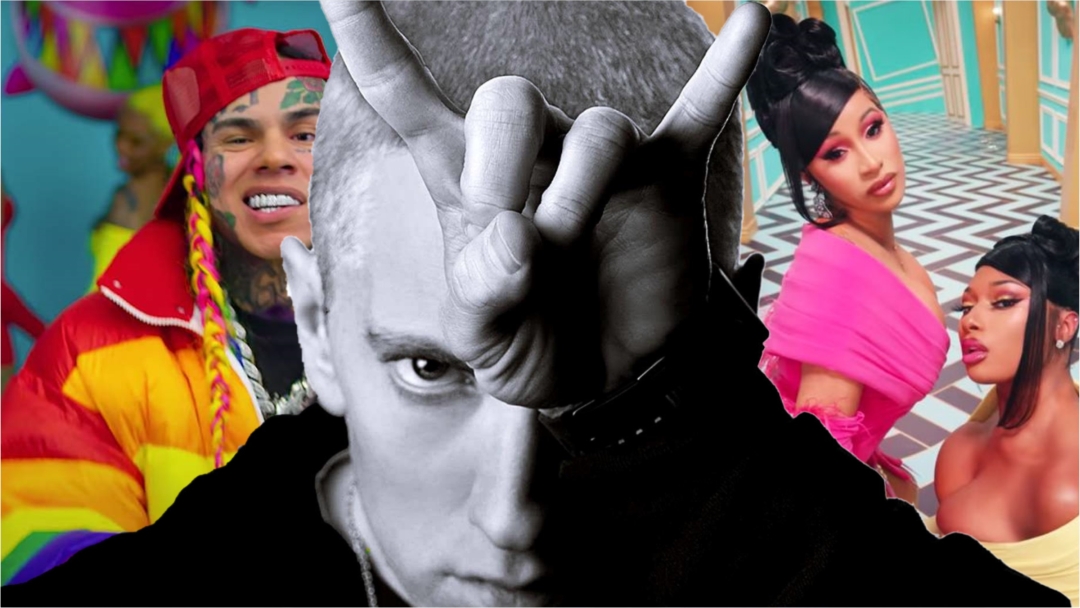 It took almost two years and many, many scarcely dressed girls to finally gain more views than an audio upload for a diss track.
It happened twice in quick succession this summer. Firstly, when Tekashi 6ixty9ine's widely advertised assault crapped enough views to surpass first week results for Eminem's "Killshot" on YouTube. Then recently with "WAP". Although, views that Cardi B and Megan Thee Stallion gained for their joint effort last week look much more convincing.
Biggest first week debuts on US YouTube:
1. Cardi B and Megan Thee Stallion "WAP" – 56.4 million views
2. Tekashi 6ixty9ine "GOOBA" – 51.5 million views
3. Eminem "Killshot" – 50.1 million views
It is still surprising to see though, it is how firmly "Killshot" holds its ground. The blind audio track on the video streaming platform against a wide-open sensory attack. Just bars, just music, just Jedi level skills.
Listen to "Killshot" below: