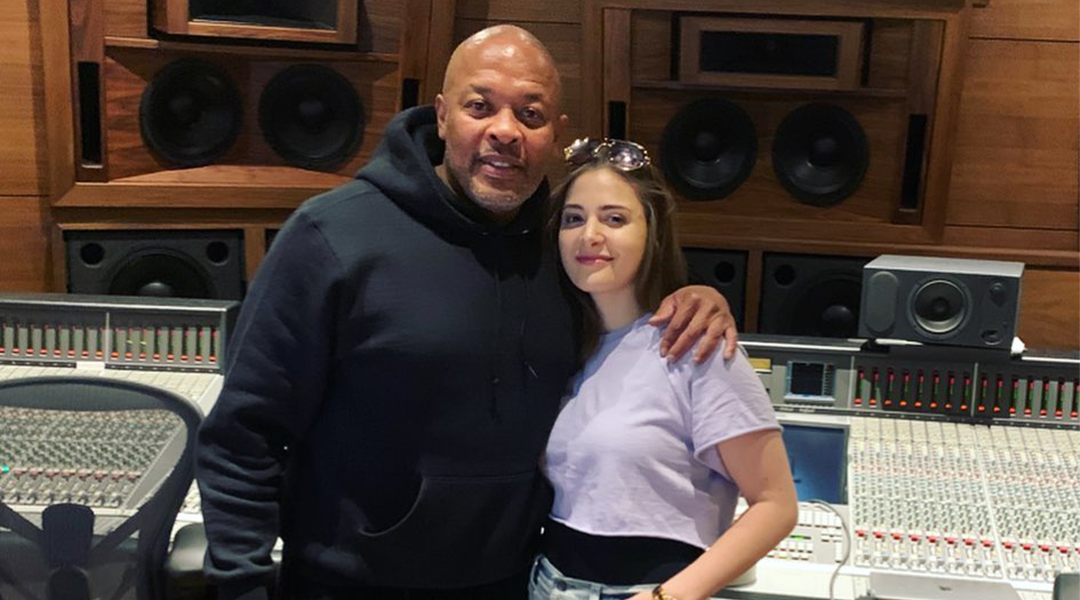 Another confirmation of hours of new music ready to be unleashed on the world by Dr. Dre comes from Boston singer, rapper and producer Te Atana.
She shared a picture with Dre in his studio together with a story about how she met the Good Doctor in LA and had a chance to play her music to him and get his feedback. She also was allowed to listen to something he was working on and describes it as "beautiful gems":
I'm not sick anymore. I saw the doctor @drdre

Your work is out of this world. I can't wait for you to drop those beautiful gems you played 💎 !! I'll listen on my beats 🎧 lol. Who would've thought after flying to LA to work on an app, just days after showing a song to someone, a meeting with Dr.Dre is scheduled. 🤯 I'm blessed. I'm grateful for our meeting & thank you for listening to my music and for your insight 🎶❤️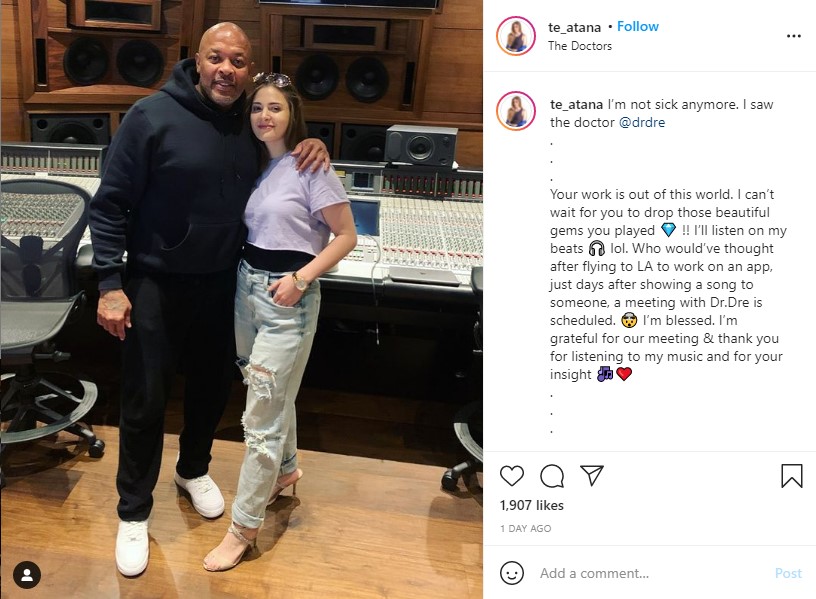 It looks like everybody in LA has heard Dr. Dre new music. If he is so willing to share, maybe it is time just to upload it on a streaming service and let all the fans worldwide enjoy it.