Most of our readers may not be as familiar with EDM as they are with hip hop. Nevertheless, we have another artist who's dipping their toes in both genres. A singer with Russian roots, Polina [Gudieva] featured on Eminem's song "Legacy" from his album "The Marshall Mathers LP 2". The song has already been compared with "Stan" in terms of its musicality, as well as the similar mood of the two songs. In early April, Igor Basenko interviewed Polina, as she spoke about herself, her musical heritage, the story behind the creation of "Legacy", and working with Eminem.
Eminem feat. Polina – "Legacy": "truth" in emotion and sound.
Igor Basenko: Polina, I am very pleased to finally have an interview in Russian. Tell us a little about yourself. I know that you moved to the US at the age of 16. Where were you born? Where did you grow up?
Polina Goudieva: I was born and raised in Moscow and lived there before moving to the US.
Igor Basenko: Tell us a little about your childhood and studies.
Polina Goudieva: Initially, I entered a gymnasium with a focus on Spanish and began to study it. But classical piano lessons required all my attention and time, so I had to go to a regular school, where I began to study English, and after the sixth grade I left school altogether and switched to home schooling and only went to school to pass the required tests. My parents and I already knew that music would dominate my life, and sitting out chemistry and geography lessons would be a waste of time, so in my case all the time was devoted to music.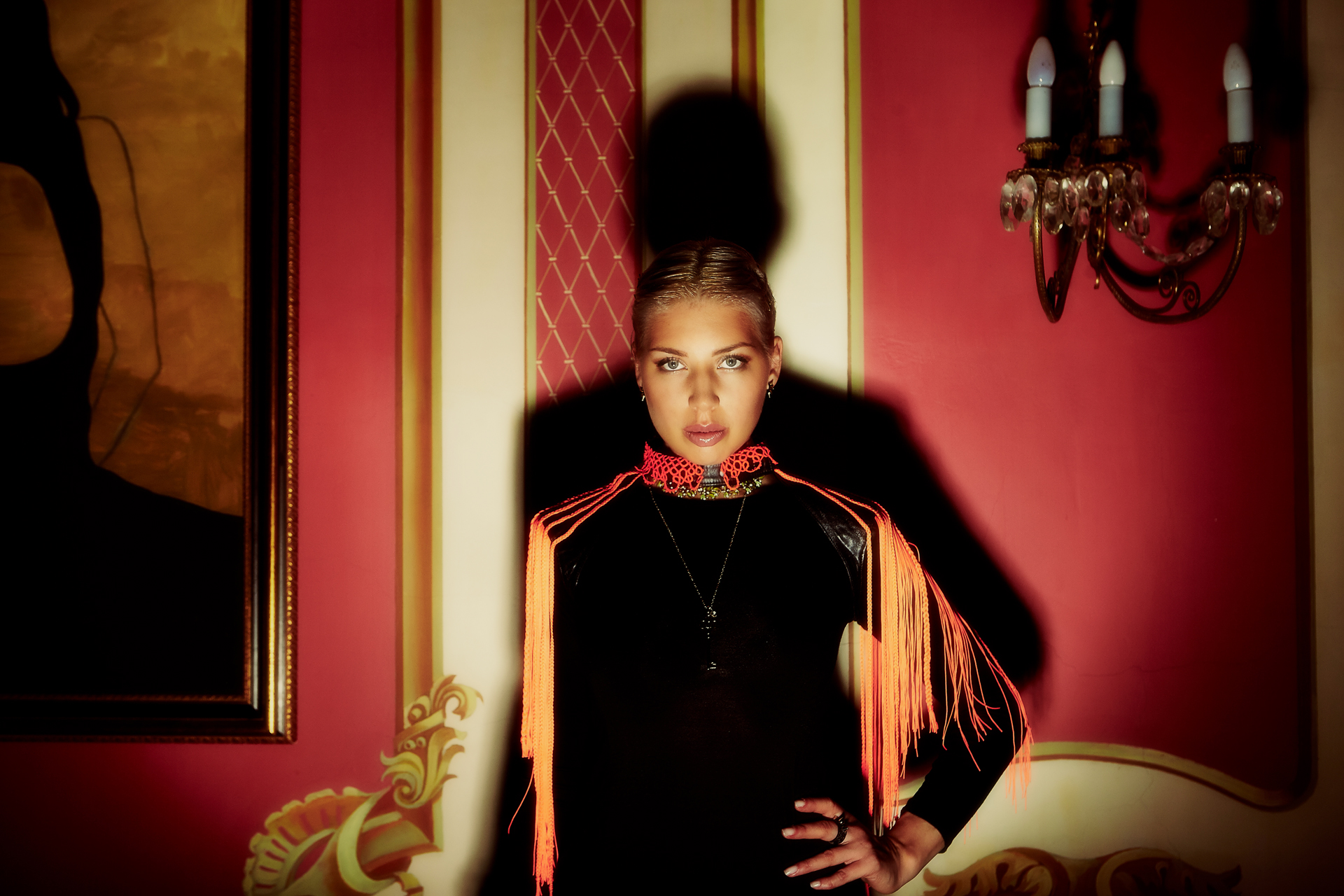 [
Polina's Music career
]
Igor Basenko: So you were into making music as a kid?
Polina Goudieva: I have been surrounded by music since birth. My mother is a singer, Natalia Stupishina, known to everyone under the pseudonym Anka for her hit of the 90s – "And you are not a pilot". And my dad is an artist, Ruslan Gudiev. He was also a musician in his younger days. Mom claims that I wrote my first melody at 2.5 years old, swinging in the park, which she recorded when she came home.
Igor Basenko: When did you realize you want to be in the music business?
Polina Goudieva: I was sent to a music school at the age of 6. Although I was determined in studying the classics, I always liked Western pop music. At 4 years old, I could spend hours in front of the mirror, dancing to Michael Jackson. Of course, seeing my mom so involved had a great influence on me: the shows, touring, film sets, backstage – all this was very exciting and attractive to me. With classical music I felt too constrained with little room to express myself.
Igor Basenko: Where did your creative journey begin?
Polina Goudieva: When I was 14, I entered the pop-jazz school with Yuri Saulsky and Vladimir Khachaturov as mentors, at the same time finishing the classical music school. I started writing and producing my own songs, and recorded demos at mom's studio between sessions. Our studio was used to voice many commercials. And so I became the voice of several popular Russian adverts. My music had Western vibes, so taking several people's advice, I sent my demos to the Berkeley College of Music. I was given a scholarship and moved to study in America.
Back when I was in Berkeley, I was signed by a top management company and moved to New York. I started working with producers and shaping my own sound. New York was also the place where I had my first collaborations with DJs from the EDM world. And that's where I signed a contract with Ultra Music Publishing.
Igor Basenko: You have already proven yourself in a variety of genres, working with a plethora of artists. What genre do you prefer: Electronic or Hip Hop?
Polina Goudieva: I have a rich pallette of tastes: from classical to hard electro. The key for me is always the feeling I get listening to a certain record, or working on a song. If it hits the right chords for me, most likely other people will be touched by it as well. I've enjoyed working in the studio with DJs like Tiesto, Kaskade and Steve Aoki, as well as performing on huge festivals that feel like a celebration of life itself like Ultra and Tomorrowland.
But I'm also comfortable doing smaller gigs, as well as recording my melancholy hip-hop work.
Igor Basenko: What other music genre would you like to try yourself in?
Polina Goudieva: In my very own! Recently, I've made lots of collabs, as well as writing songs for major artists. Now I'm completely focused on my album and my vision of music.
Igor Basenko: What are your biggest successes?
Polina Goudieva: I wrote the song "Sleep All Day Party All Night" for Sean Kingston, which hit number one on the UK charts. Then there's my collaborations with the biggest DJs in the world (Tiesto, Steve Aoki, Kaskade, Laidback Luke, Moguai and others). There's my feature with Eminem on "Legacy" on his "The Marshall Mathers LP 2" album. And of course my own single "Fade To Love", which, by the way, is on the top of Russian and European charts.
Igor Basenko: You've achieved a lot in music and songwriting. Where else would you like to try yourself? Maybe the movies or the small screen, Or maybe writing books?
Polina Goudieva: If the opportunity presents itself, I'll be glad to try myself in acting. The visual arts like style and creating an image are very close and interesting to me.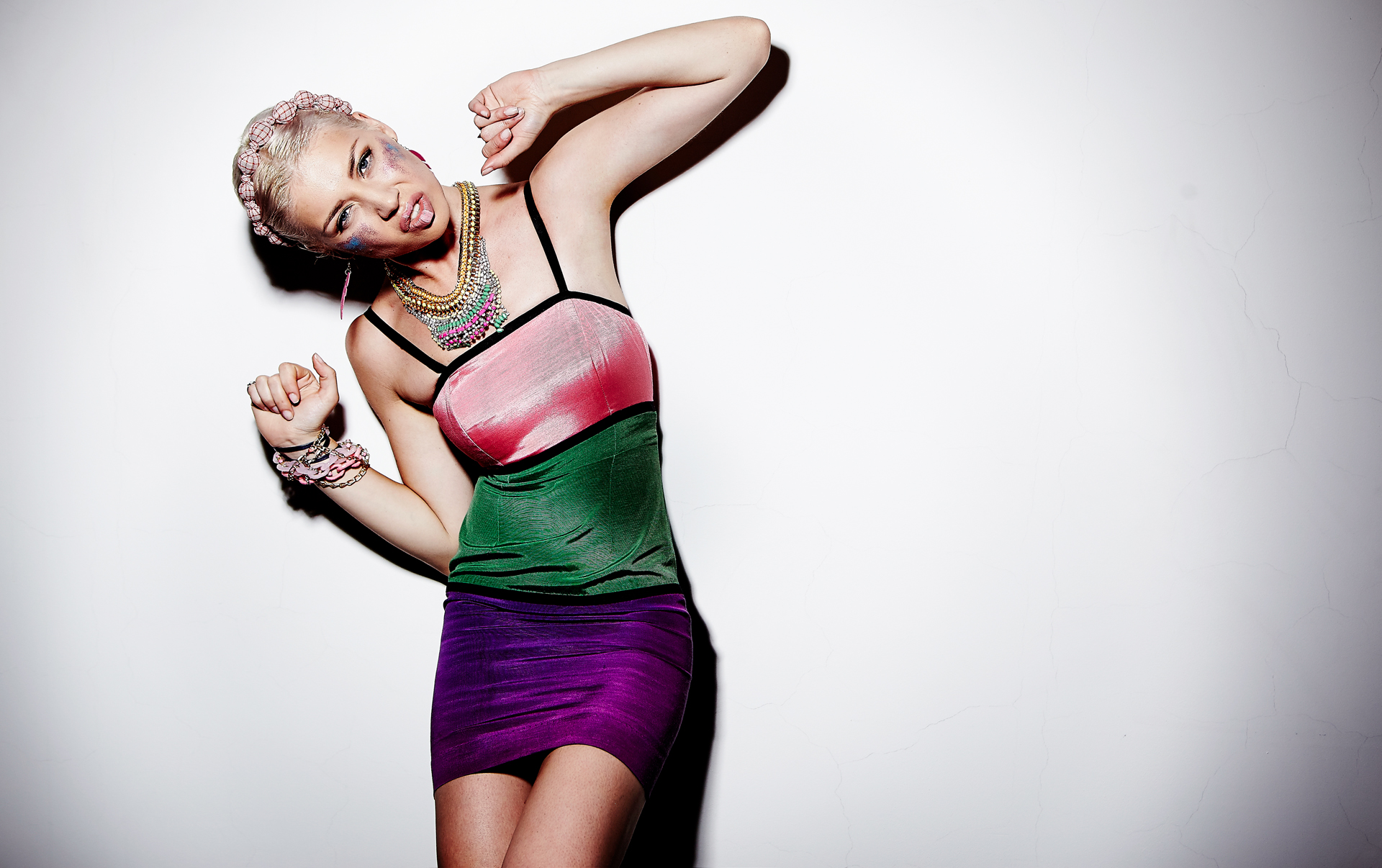 [
About Legacy]
]
Igor Basenko: I know that almost two years have passed since the first recording of "Legacy" until it got on the MMLP2 album. When I first heard "Legacy", I was surprised your vocals were untouched. This gives the track a particularly sensual sound. Has the final version changed compared to the original?
Polina Goudieva: It hasn't changed much. Eminem left my demo vocal and didn't even ask me to cover it, which surprised me. I think for a song like "Legacy" the "truth" in emotion and sound is very important… even if it's not perfect in terms of performance. I think this is what sold it to Eminem in the first place.
Igor Basenko: Tell us what was the message you wanted to convey with this song?
Polina Goudieva: This is a very personal and emotional song for me. The main idea for me was that we are not insured against pain, there is no guarantee for anything in this world. But I still move forward without the fear to feel and make the most of life. This is my #legacy.
Igor Basenko: Which version of the track do you like more. Yours, the original one or the one on the MMLP2 album?
Polina Goudieva: The original is a complete song with my melodic verses, which were replaced with Eminem's rap on the MMLP2 record. I love them both. Eminem's emotionally charged verses certainly send the song into the stratosphere.
Igor Basenko: Why isn't your name on the MMLP2 album tracklist? Is it because of the terms in your agreement?
Polina Goudieva: The tug-of-war between the label and the artists is part of the game. It was more important to me that the world hears the song than to go to war over whether my name would be featured on it. My amazing fans set it straight on social media anyway!
Igor Basenko: Who wrote the words and music for "Legacy"? Did David Brooke contribute to the lyrics of the song?
Polina Goudieva: David and I – we both wrote the music and the words in just an hour after meeting up in the studio.
Igor Basenko: Did Eminem write his verses himself?
Polina Goudieva: Yes
Igor Basenko: Who else took part in the work on the track "Legacy".
Polina Goudieva: An amazing producer, Emile Haynie.
Igor Basenko: Have you performed "Legacy" live anywhere?
Polina Goudieva: I will perform "Legacy" for the first time in Moscow, at Luzhniki on May 1 at the show "Season Opening : Hip-Hop Mayday!".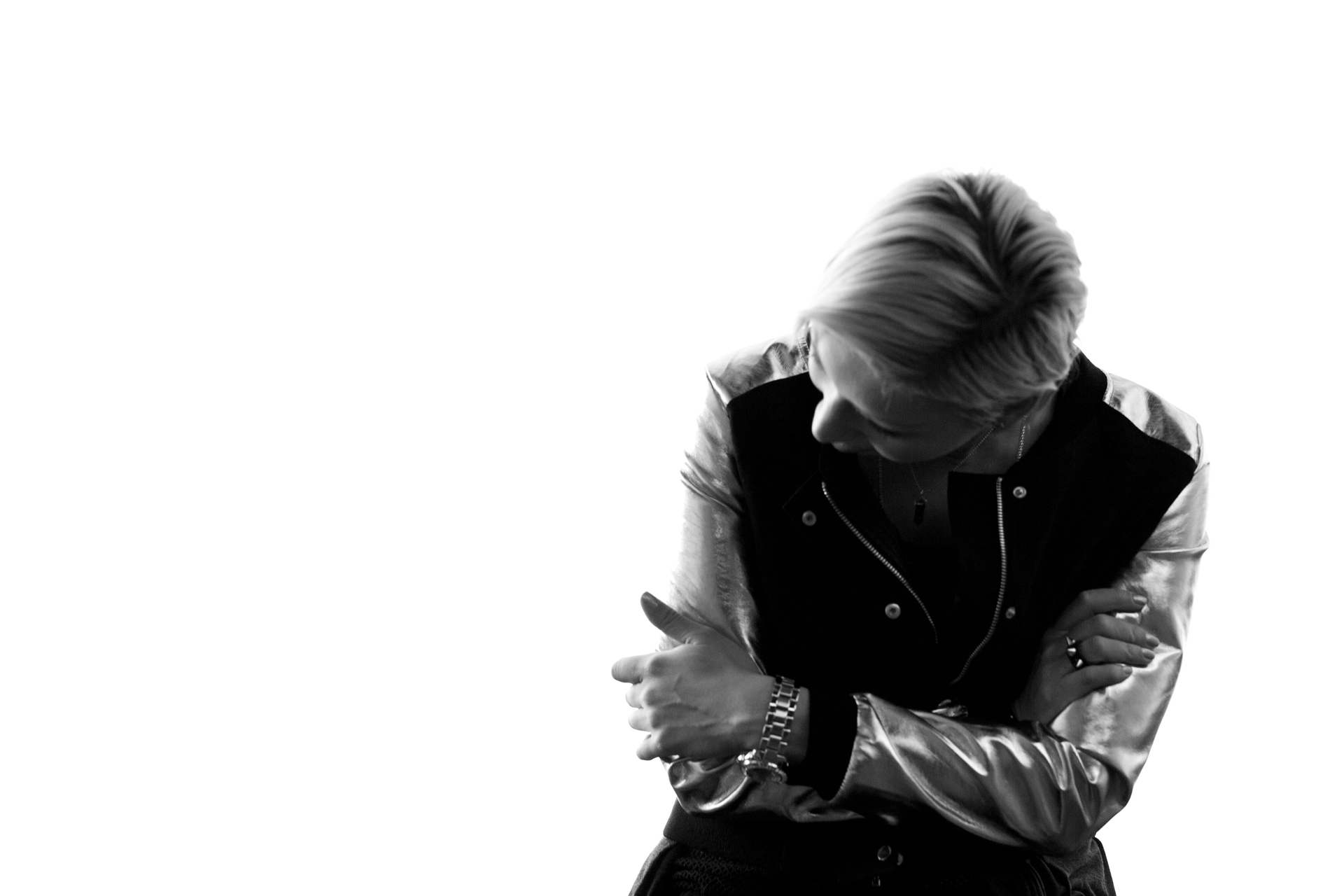 [
On working with Eminem
]
Igor Basenko: In your interviews, you say you are a die-hard Eminem fan. Tell us what you like most about his work? Name your 5 favorite Eminem tracks.
Polina Goudieva: First of all, I love his diversity as an artist and the way he combines several personas. One of my favorite tracks with deep meaning, 'Stan' is very different from the super self-mocking 'The Real Slim Shady'. Both tracks show his boundless talent and are masterfully crafted.
Igor Basenko: These days we see interactions between performers collaborating on tracks comes down to remote work, exchanging material via e-mails and then in-house mixing. Have you personally worked in the studio with Eminem or seen him?
Polina Goudieva: Unfortunately, no. I recorded my vocals for "Legacy" in New York with the producer of the track – Emile Haynie, and Eminem recorded his rap in Detroit. I heard the final version just before the release of the album.
Igor Basenko: When Neil Jacobson told you that the Legacy record would be sent to Eminem, how did you feel? Did you think he would like it? Did you believe it would make it to the album?
Polina Goudieva: I was in the office at Interscope Records and played different songs to Neil (Neil Jacobson), he told me about the projects he was working on. He listened to 30 seconds of "Legacy" and immediately said "This song is for Eminem", and then asked to play it three more times. Before he left, he said, "Don't play 'Legacy' to anyone else, this song will be on the album." At the time, it sounded like something surreal. I left the office in a happy daze and called to share the news with my co-writer. A week later I was already in the studio with Eminem's producer – Emile Haynie. With projects of this magnitude, you never know which songs will end up on the album. Eminem's team immediately put a hold on the song, but we waited another year for the final decision. It's just the way the game works in the US: literally everyone is fighting for a place on the album of high-caliber artists.
Igor Basenko: Your song was on the most anticipated and one of the most successful albums of the year. By the way, it's one of my favorites 🙂 What can you say about MMLP2? Did you like the album? In your opinion, is it likely to repeat the success of the first MMLP?
Polina Goudieva: It can be difficult to match success of albums released by artists when they're just coming out and are at peak popularity. Eminem is wise in the sense that he goes under the radar for a while. Therefore, the MMLP2 album was highly anticipated, and that's why the fans rushed to support it. I personally liked the album.
Igor Basenko: Say Shady Records decides to make a video for the song, how do you envision it?
Polina Goudieva: It would look like a sequel to the "Stan" video, but with a different storyline.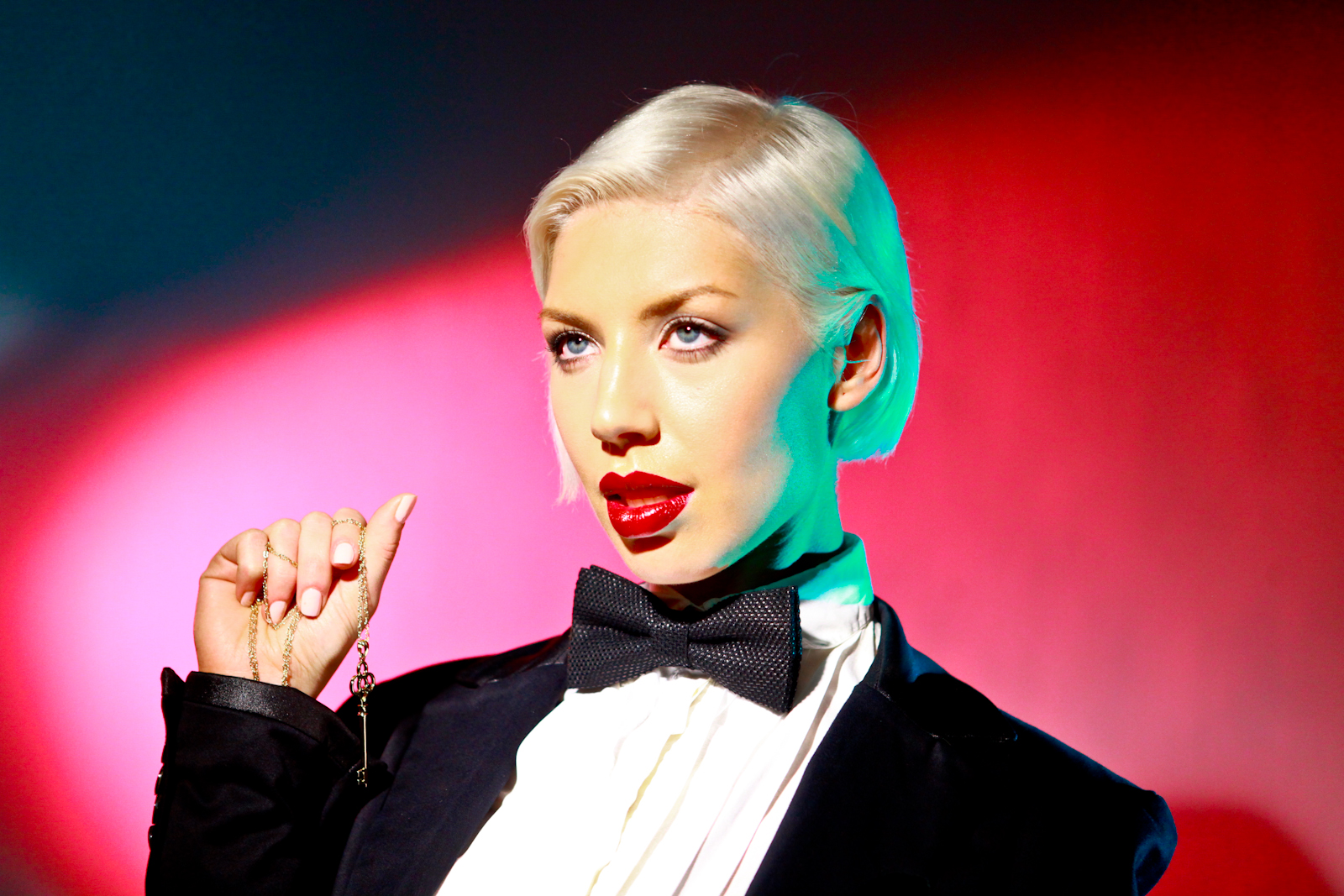 [
What's next?
]
Igor Basenko: You said that you are working on your new album. Do you have a name for it?
Polina Goudieva: It's a secret for now.
Igor Basenko: What genre is it?
Polina Goudieva: My album combines all the genres that shaped me as an artist, a kind of Indie Pop. My fans from the EDM world will also find echoes of electronic music there. My first single, "Fade To Love," which quickly climbed the charts, was produced by Alex Gaudino. Early summer comes my next single.
Igor Basenko: What else would you like to work on? Who else would you like to collab with?
Polina Goudieva: I would like to work with Calvin Harris. I'm trying to land a collab with Giorgio Moroder, the legend and godfather of Synth Disco.
Igor Basenko: Are you planning to perform in Russia any time soon?
Polina Goudieva: Yes, several shows in Russia will soon be announced.
Igor Basenko: Our editors are closely following your musical career. We are looking forward to listening to your new album and hope that the Russian audience will appreciate it.