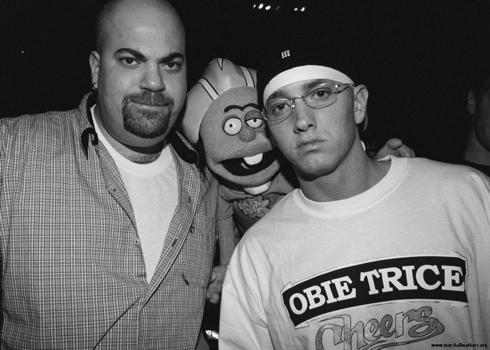 The recent article we posted about Eminem sampling British singer Jamie N Commons on his new single signaled the arrival of his new album. Now Shady Records president and Eminem's long time manager Paul Rosenberg tells Billboard that Em is «far into the process» of recording his yet untitled 8th studio album and is due after Memorial day.
We fully expect to be releasing a new Eminem album in 2013. He's been working on it for some time. It's safe to say that it will be post-Memorial Day at some point, but we're not exactly sure when. We've got some dates locked in for him to perform live in Europe in August, so we're trying to see what else lines up.
Paul also says that 50 Cent's Street King Immortal will arrive in first half of 2013 while Yelawolf and Slaughterhouse are currently recording their new LPs.