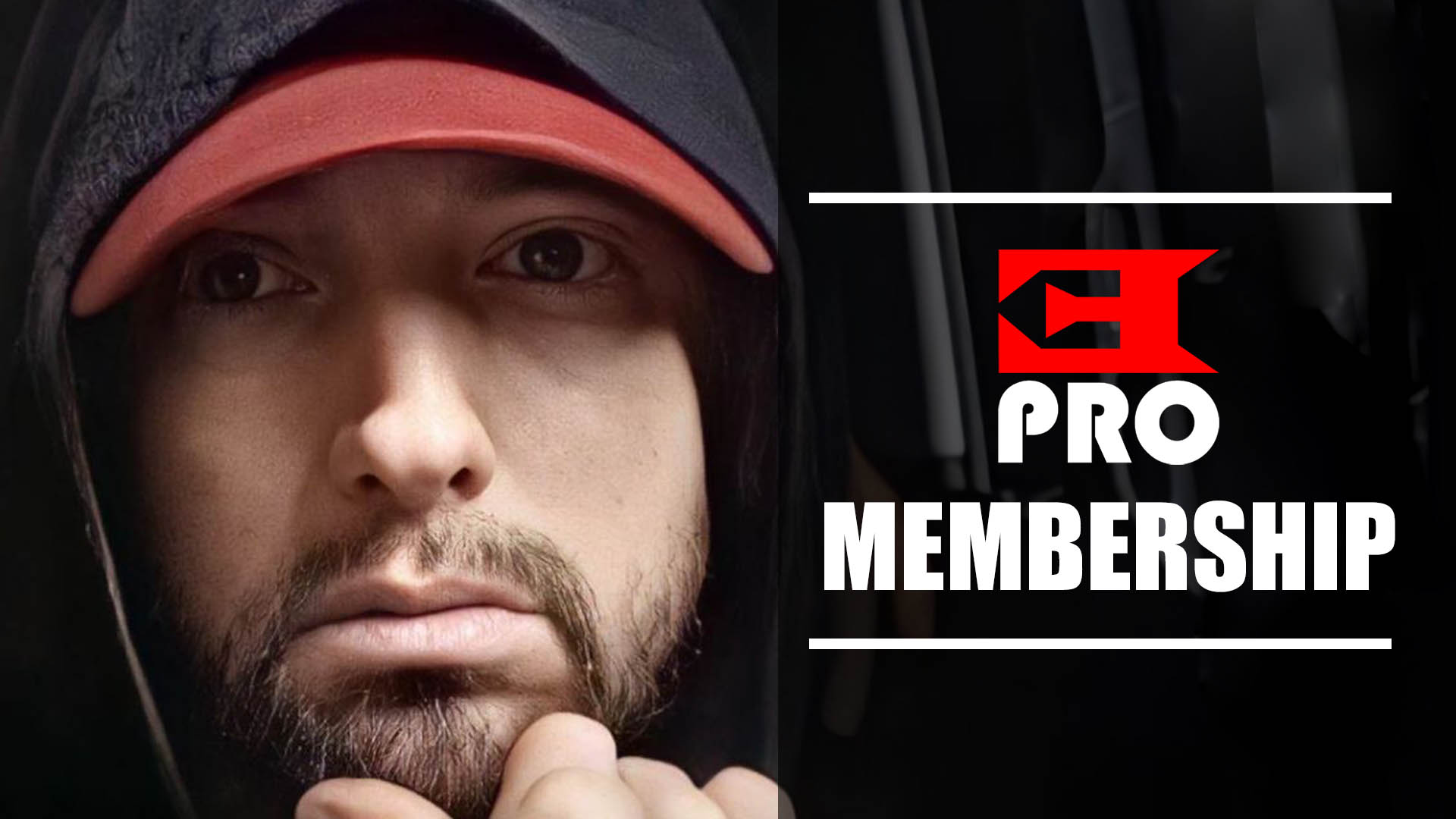 Dear friends, our main YouTube channel has enabled membership and now you can support our project financially in exchange to exclusive perks.
YouTube Channel >> ePro Team: Support for Eminem & Shady Records
Everybody knows that experience, skills, ideas and time are not enough to keep a big project like ePro going, to create quality content. Money is also an essence. By joining a membership on our channel you assist as in making the project better, creating more content of higher quality. It includes only our news stories, your favourite EJ magazine, video-digests such as "Mom's Spaghetti" and "ePro News", mobile apps for iOS and Android, smaller projects like SR15 and RapXmas and, of course, our exclusive signature items – reviews, interviews and reports from live shows.
At the moment we are working on an exclusive full-length video of one of Eminem's live shows in 4K that will be available for members. We plan to work on the list of perks and gated content available for members only. You can become a channel member on YouTube by clicking on the "Join" button.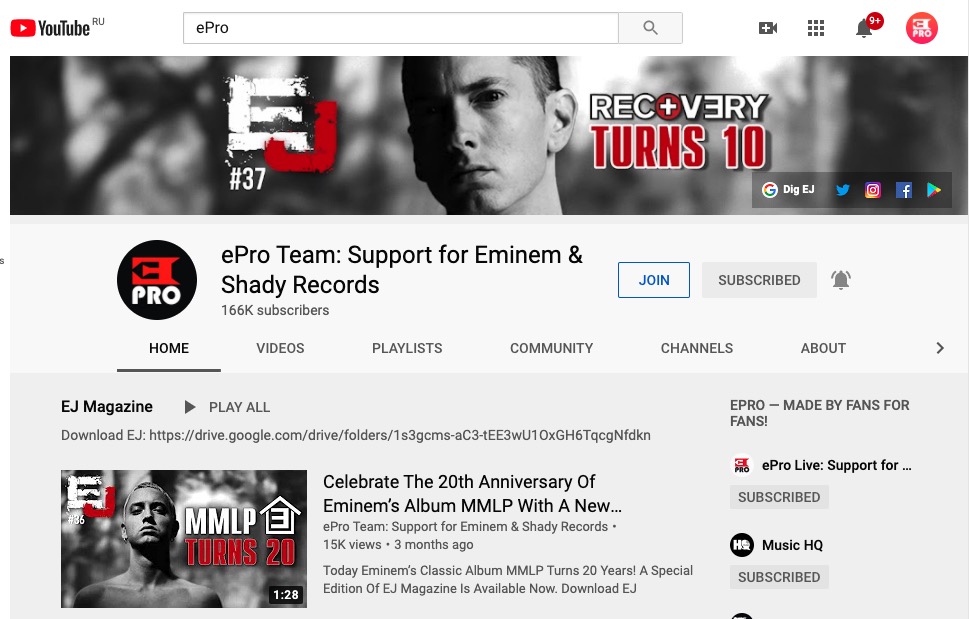 There are different tiers of membership that may be priced differently depending on your country or region, or the platform you use, but the perks we offer for your support are universal.
Support Eminem.Pro: Channel Membership Tiers
ePro Support Level 1
1. Access to a private group chat for members.
You can get in touch with ePro team, get answers to your questions and have a say in deciding the next steps for the channel and the entire project.
2. Early access to videos on the channel
You get access to some of ePro videos before they become publicly available.
3. Choose what to watch first
You can help us decide which video from a live show we filmed to upload first.
4. Community access
You get access to private Community posts on our YouTube channel
ePro Support Level 2
5. Sponsor's Names In Epro News
We put names of our sponsors in the credits of all ePro News videos.
6. Exclusive Travel Group Chat
We go to almost every Eminem show. You can get access to our live experience in real time.
7. Instagram Following
Our official account will follow your Instagram account.
EJ Magazine Avid Reader
8. Early access to new EJ magazine issues.
You will get your copy before everyone else. (New EJ issue released date TBA!)
9. We know that you like EJ. By choosing this tier you encourage us to release new issues more often.
10. Sponsor's Names In ePro Videos
Special thanks to this tier members in our videos.
11. Sponsor's Names In EJ Magazine
We say thank you to all our sponsors in the magazine credits.
ePro Editor Access
12. You can post on the ePro website
Editor access to the website is available for you and you can post news stories. *NOTE* you will have to learn how to do it first from one of our team members. Your story is a subject to editorial changes in compliance with our editorial policy.
13. ePro Collaboration
You can get involved in different creative projects of our team.
I love ePro
14. You are the most loyal supporter of the project
Get a t-shirt with an exclusive ePro design.
15. There are no words to express how grateful we are.
ePro editor-in-chief will follow your Instagram account. It's the next best thing to Eminem following your account xD
16. Shout out for your support
When we do an interview with Eminem, we will shout out to you in the video credits for all your continuous support.
YouTuve Channel >> ePro Team: Support for Eminem & Shady Records