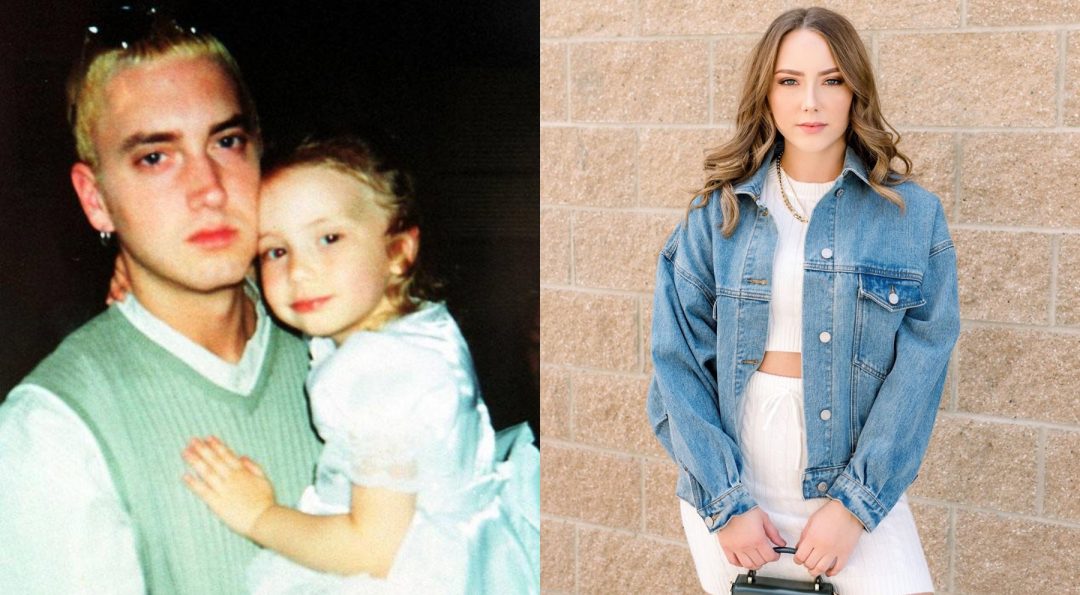 Hailie Jade Mathers – the daughter of Marshall Mathers – like many kids of famous parents has a difficult time balancing between a desire to make their own life and being under the constant scrutiny of fans and media.
Hailie, who is making her career as an Instagram influencer with 1.7M followers she has gained since 2016, attracts the attention of news outlets that link her name to her father's and fans who keep asking her about her father's upcoming records and possibilities of her rapping on them.
However different Hailie is from her rebellious father with her modelling ambitions, a pastel palette and a golfing boyfriend, it will not be easy for her to leave the shadow of the parental figure as huge as Eminem, especially because she is already embedded in his legacy.
She first appeared in his controversial track "'97 Bonnie and Clyde" where Em rapped about killing Haillie's mum and together with his toddler daughter disposing of her body. The shocking lyrics were adorned with Haillie's voice sample.
Next time she was featured in "My Dad's Gone Crazy" on "The Eminem Show" LP. She supposedly came up with the words Em used as a title, and the song itself ends with her cheerful "You're funny, daddy!".
Overall, Eminem mentioned Hailie in 22 songs, proving his own words from a 2002 interview:
She's always been the driving force for me to stay busy, stay focused, always been my number one reason for fear of failure. I can't fail. I can't have her grow up and not be able to say, "My dad succeeded".

I talk about her a lot, the truth is she is all I got in this world. If everything ended tomorrow, she's all that I have.
Eminem appears not only a loving but also a fiercely protective father who does not allow other people to tarnish the name of his daughter.
Marshal lashed out at Ja Rule after he mentioned 8 years-old Hailie in one of his disses and crushed him with "Doe Rae Me (Hailie's Revenge)", which starts with his "Hailie, what do you want to be when you grow up, baby?" and her response, "I don't know, but I don't want to grow up to be like Ja Rule's little dirty-ass kids" and ends with "Daddy, is Ja Rule taller than me? – No, honey, you guys are the same size".
Even Eminem's lastest diss hit "Killshot" that targeted Machine Gun Kelly is connected to Hailie. According to MGK, Em blacklisted him as far back as in 2012 when MGK dared to make a lewd twit about Hailie, and all escalated from there.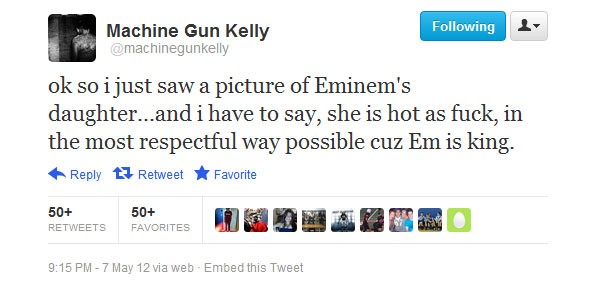 Dude, you do not say such things, you should have seen it coming.
Since then Hailie is confidently making her way in the world, followed by the fans of her father and her own growing following.