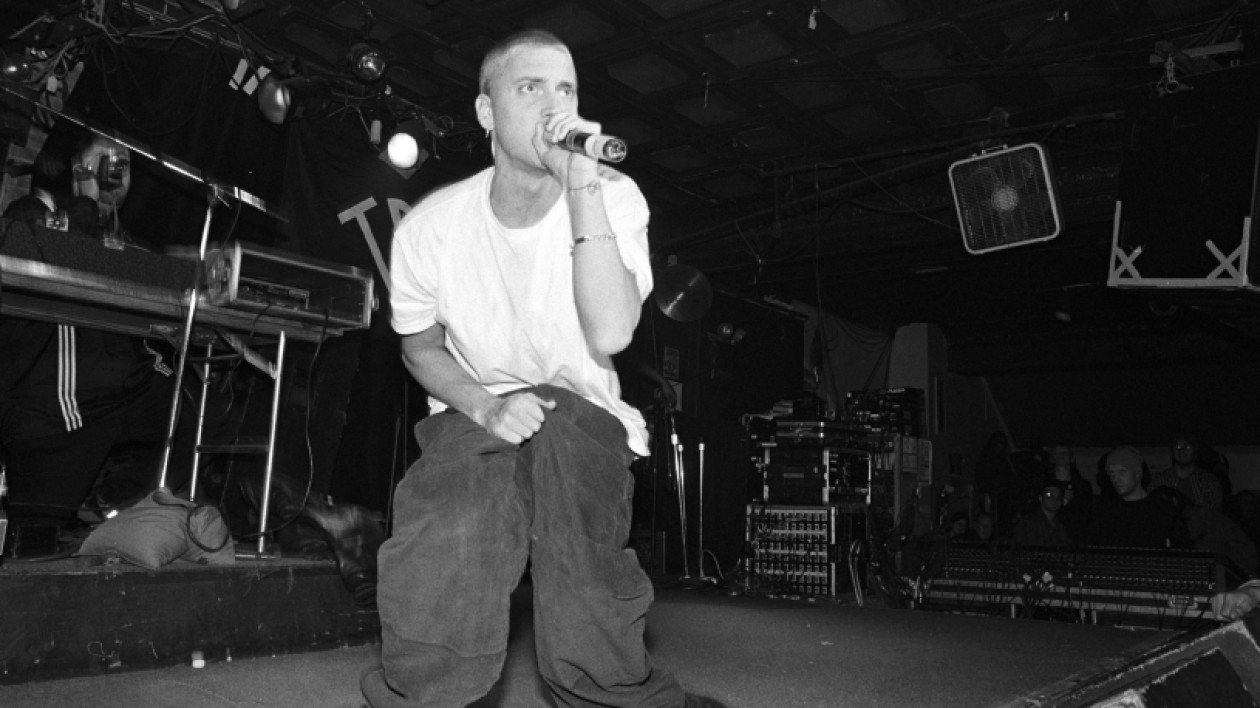 A never seen before footage of Eminem's live performance was uploaded by a user who collects old and rare rap videos.
It shows a small venue where Eminem had to perform right in the middle of a hostile crowd, rapping over their vocal rejection.
Em recalled that he almost gave up on music after getting booed off stage at his first live performance.
«The first time I rapped in front of actual people that mattered, in a club, I got booed. And it was very traumatic for me,» he said to The List. «I just remember it being so fucking traumatic, and I think I went home and I was like, man, I quit. And you know a week later, a day later, an hour later I got the urge, and I was like, I gotta get up, I gotta do it again.»
He went on to say, «I certainly feel like if it wasn't for Rap, obviously, I wouldn't be here, but it gave me my voice, it gave me my outlook, it gave me strength, you know what I came back from, overdose and a whole load of shit — without rap I wouldn't be able to do a fucking thing.»
A perfect example of what he had to go through to become the most successful rapper in the world. The example preserved in time and shared now by EmzeeSlim: