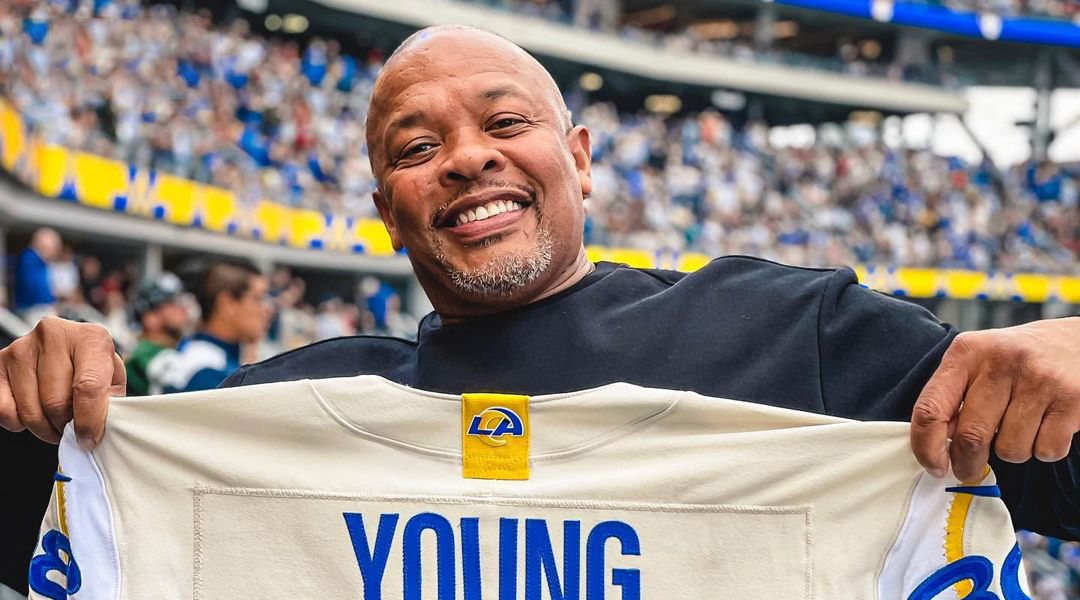 Los Angeles Rams were happy to see the Good Doctor supporting them against the Buccaneers and signed a jersey for the legendary producer.
The Rams official Instagram account published the picture of Dr. Dre posing happily with a gift from the team and captioned it with:
LA Legend in the building! @drdre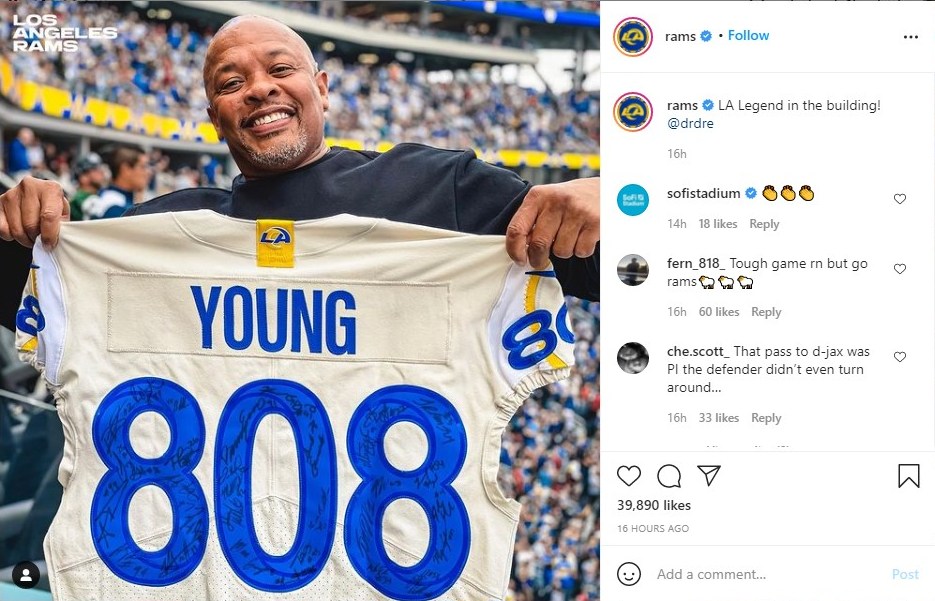 Dre was in good company with his friends and colleagues. Fredwreck, the Aftermath producer who keeps all Eminem fandom in his grasp with the sporadic posting of vaguely Eminem related content, this time shared photos from the bleachers and even the video of Dre dancing to D Smoke's music number.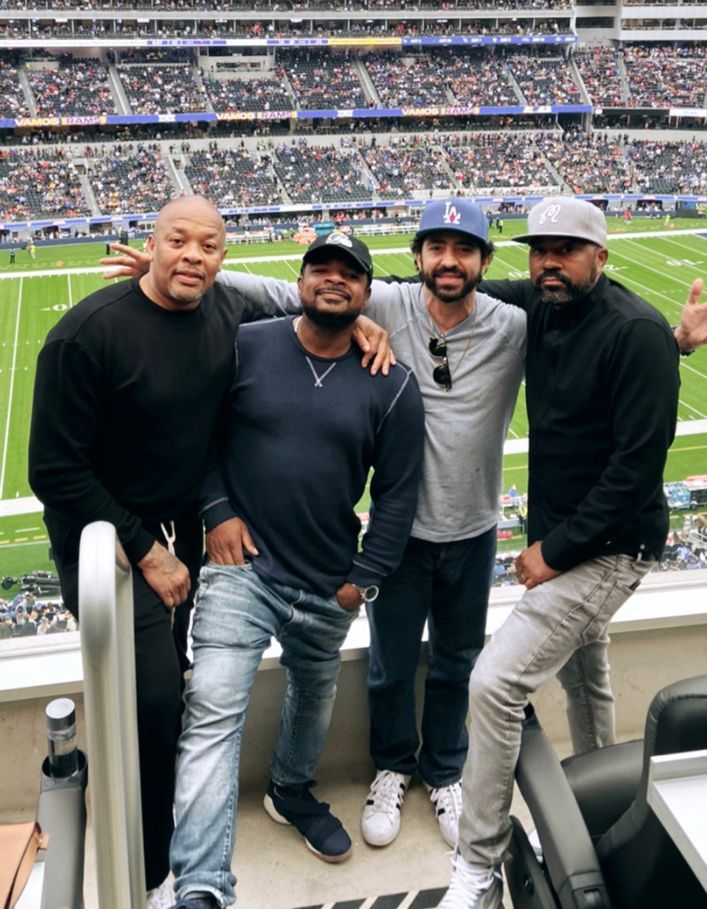 Looks like it was a pleasant day for Dr. Dre and for the Rams, who won the game that day.
Dr. Dre Dancing At Rams Game: