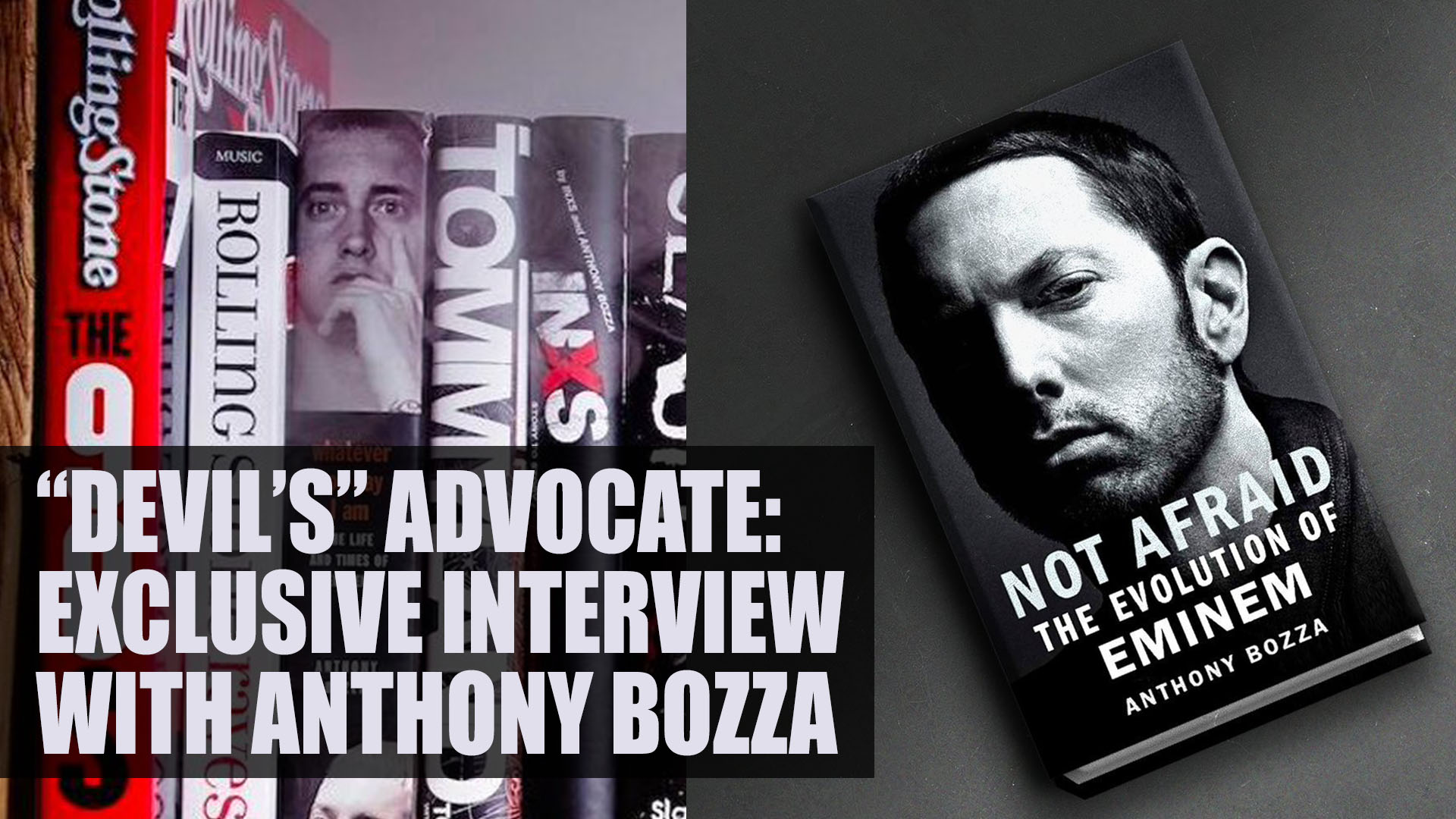 The other day we had a conversation with Anthony Bozza who wrote a new book about Eminem "Not Afraid. The Evolution of Eminem". He is an incredible and very open person. Read our interview, there is a lot of interesting stuff about the new book and other things!

"Devil's" Advocate

This story started in 1997 when an intern at the legendary magazine Rolling Stones Anthony Bozza came across a young white rapper from Detroit who was not even signed to a record label. His editor was so amused with the enthusiasm of the young journalist that two years later, when this rapper already had his contract with Interscope, Bozza was assigned to work on the article about shooting the video "My Name Is". A short piece planned not to exceed 250 words blew up to 6000 and became a cover story, a breakthrough for Anthony Bozza and an important milestone for Marshall Mathers' career. Back then, in 1999, Anthony could hardly know that in just 4 years his book about Eminem "Whatever you say i am: The life and times of Eminem" would become a bestseller at The New York Times and will be translated to 14 languages. This book approached Eminem as a phenomenon that reflected the racial, cultural and class essence of the United States on the eve of the new millennium. Now, 16 years later, Anthony publishes his second book about Marshall. Before the release date, our editorial team had a lucky chance to have a conversation with the author.

Eminem.Pro (Katerina Malik): Hello Anthony! The first and the most obvious question is: how do you feel about Eminem?
Anthony Bozza: Oh, of course I am his fan! Some people try to catch me but there is no need, I am ready to confess – I am a real fan. Of course, as a journalist and writer I try to keep an open mind, which does not prevent me from admiring his music. I still remember how I heard him for the first time in 1997 and wanted to write about him immediately. But sadly, it was impossible to write about an artist who was not signed to a label. However, as you know, it became possible after he was signed to Interscope records.
ePro: What is your favourite album, favourite track?
Anthony: *names albums and tracks* …I can talk about Eminem's music for hours but if I had to choose only one album and one track, I believe it would be "MMLP2" and "Stan".
ePro: And what do you think about "Revival"?
Anthony: It seems to me that this album was misunderstood. There were very strong tracks, for sure, but it did not feel consistent. And the way it was being promoted was… weird…
ePro: What about "Kamikaze"?
Anthony: Well, I love Slim Shady and it was his comeback. Cool, strong, angry, talented. Everything has changed in music journalism now, and for some reason Eminem's music is judged by his appearance, his personal life. If somebody treated any female artist in the same way that would be scandalous. They don't talk about the music and what makes Eminem create it, they were just: "Here he is. He's angry again. He's rapping very fast again, it's the only thing he knows how to do now". And it's certainly not fair.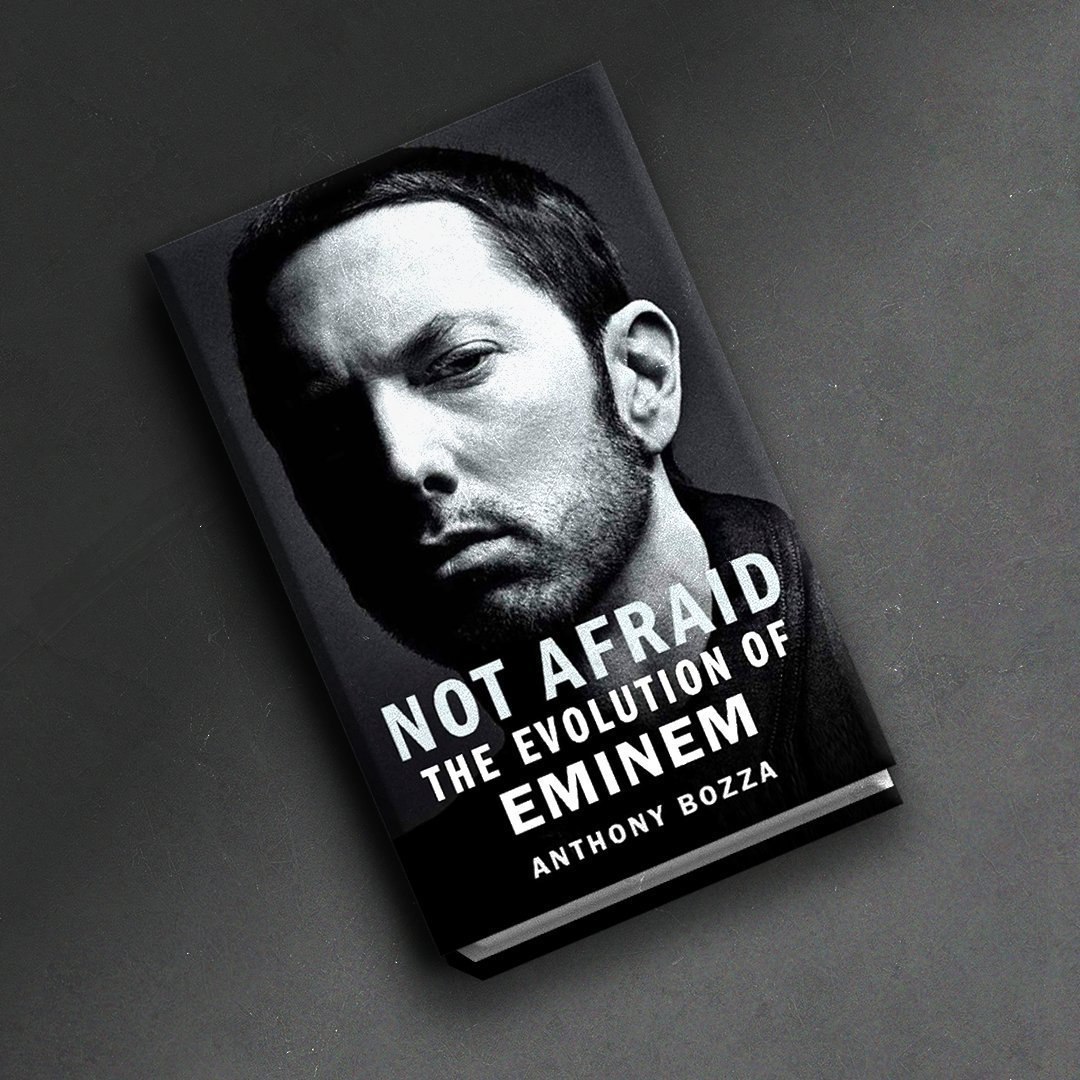 ePro: How did you prepare for writing the book? Where did you get the material?
Anthony: I've got some new stuff from Em. Everyone, Paul and Em, knew that I was going to do that. I wrote about Proof, I had interviews with Eminem through these nine years and I had bits that have never been published. The thing is, when people become sober it makes them much more sensitive to reality. Em is sober for more than 10 years and because of that, I believe, he's become reclusive. He only does several concerts a year. He has a lot of money so he doesn't have to work that hard any more. And he likes working in the studio. But something else has also happened. He's become very good at not saying anything he doesn't want to say. He's basically very good at doing interviews. Even for me, who has been doing it with him since 1999, it's not easy. He knows the game. And I understand that. As somebody who is so personal in his music, who was personal in his interviews before, he's done with that. The best way to get the most personal stuff for the book was to talk to his best friends. I talked to Mr. Porter, I talked to Royce, to Paul Rosenberg. Em told Denaun and Royce to give me as much time as I wanted and tell me literally anything I wanted to know. Those interviews were the best, they were better than him. I spent all my time with Paul Rosenberg basically just trying to figure out what is gonna happen now, focusing on future. 'Cause we all want to know what is coming next. So, let's try together to figure out what he is saying in that interview.
ePro: Did you get any information about his personal life?
Anthony: He said it very clearly in 2010 that he's not talking about his kids any more, personal life has to remain personal. He said to me a couple of things off the record, but nothing major, nothing sensational. He does not let anyone in any more.
ePro: How do you see your reader? Is your book for fans or is it for a bigger audience?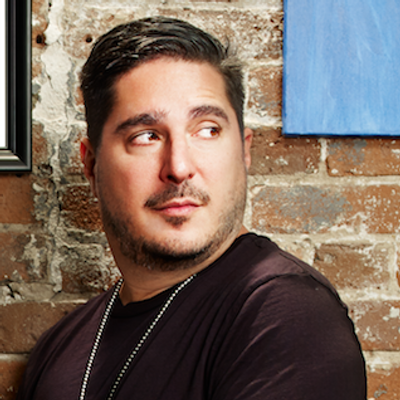 Anthony: Definitely I wrote it for fans first, because I am one and I wanted to talk about that period of time. When I wrote my first book it was picked up by a lot of different people. In 2003 Eminem was the biggest musical artist in the world. Everyone knew him, "8 mile" was out, Oscar nomination was out, everybody was talking about him. And a lot of people were hearing about him for the first time. So that book was more of a general interest and there were a lot of details of his origin story. At this point everyone knows that story, so I don't want to go over that stuff again. Let's say, this book is for people already familiar with his story: music fans, Eminem's fans. For the people who has never heard of him, I don't know who that would be, there is at least enough recap so they could get the backstory and learn how the sudden fame almost killed that guy. I talked to a couple of substance abuse experts, had a really great interview with the psychologist who specialises in fame and has a lot of celebrity clients who became famous quickly and tries to keep them from spinning out. They get me some amazing insights. Even insights on how our social media, Instagram culture have the same effect on people, just everyday people. That stuff I feel will culturally appeal to a wider audience. And also, I included information specifically for music fans. There is a chapter called "Shady's kids", it's about how Eminem opened the door for all these white rappers. In America at least now no one wants to talk about race. While when he was coming out it was all about white guy doing black music. I also included some things that would appeal to people interested in pop-culture. For instance, the history of Autotune. I think a lot of kids do not understand that there is a software that makes everything you listen sound the same. They cannot understand all nuances of music and do not appreciate mistakes. There is some commentary on the state of music today, hopefully people will like that part too.
ePro: Should we wait for some new information in the book, something new that we've never heard before?
Anthony: For the article I wrote about Proof's murder I found out a lot of stuff from people who were there that was not in any newspaper, so there is a lot more detail about that. I stayed in Detroit for a couple of days and talked to people who were in the club, saw the shooting… 'Cause it mostly was related in the national press as it was like Proof was a thug-rapper who just got out there and shot somebody, and he was furthest thing from the thug-rapper. He was from Detroit, so if you insulted him, he would probably punch you but he wasn't't like 2Pac or anyone on Death Row [records]. So, I would say the biggest revelations are probably in the chapter on Proof's funeral.
ePro: And the last question: will this book be translated to Russian?
Anthony: I hope so. You know, the first book was translated to 14 languages. I have all these books here on my shelf. There is no Russian.
15 years ago, the publishing world was different, Eminem was in a different place, his popularity was different. Even though people say he is not that popular, but every album proves it wrong. I think he is just as popular. Publishers want to release the book in English and see. Meanwhile, I am getting tons and tons of messages from people from Brazil, from France and they are excited about English one, but they want to know whether it's gonna be in their language. So, I've been telling them: here is my publisher, email them, say: we need a book. You know, if enough people do it – they'll buy it.
ePro: Thank you for this conversation Anthony! We are looking forward to reading your book!
The book by Anthony Bozza "Not Afraid. The Evolution of Eminem" is out today. You can order it on Amazon or look at your closest book retailer.