"The RapGOD meets PhotoGOD": photographer Danny Hastings told the story behind "The Slim Shady LP" album cover photo shoot. And showed Eminem's picture that had never been published before.
Danny Hastings shared his memories in post with mentioned Eminem's photo, that hasn't been published before:
"The RapGOD meets the PhotoGOD. It was late 1998 when I got hired to shoot Eminem's album inside art for the Slim Shady LP and later landed the cover of the Slim Shady LP cover extended release. I was on top of my game when it came to photography, 6 years strong in the biz, still analog photography no digital or photoshop. I had solidify myself as the go to guy for creative music photoshoots with alredy 75 album covers to my name. I had experimented with pretty much everything in photography. I was seasoned, knew what the labels needed and what the artist wanted and always took care of both parties. I was one of the first people that wasnt on Eminems camp to listen to most of the album prior to its public release. I immediately was blown away. I knew this was instant hip hop classic. He had a maniacal style to him very creative, poetic and agressive. I wanted to shoot him in a way that the photography represented his lyrical style and something in haven't done before. So I brought a few lighthing toys with me. I rented a hand painted fire background from Oliphant Studio backdrops, purchase a Mylar reflective material and streched it horizontally midwaist to create a water like reflection. Then bought a string of light that at the time were very popular and asked him if I can tie it on his head, to resemble a Halo. He was so fucking cool man. He was like sure whatever lets do it. I had to place the camera on a tripod to achive maximum sharpness because i intended for that Halo in his head to light his face. Then i place a small strobe woth a reflector and a honeycomb grid towards the bottom of the flamed background giving the illusion that the fire was real and causing a sick sillouette and a reflection on the mylar. This was my favorite shot of the session. It has never been published. I printed one and gave it to the boss Paul Rosenberg and that is the only print I have printed until my next exhibit show".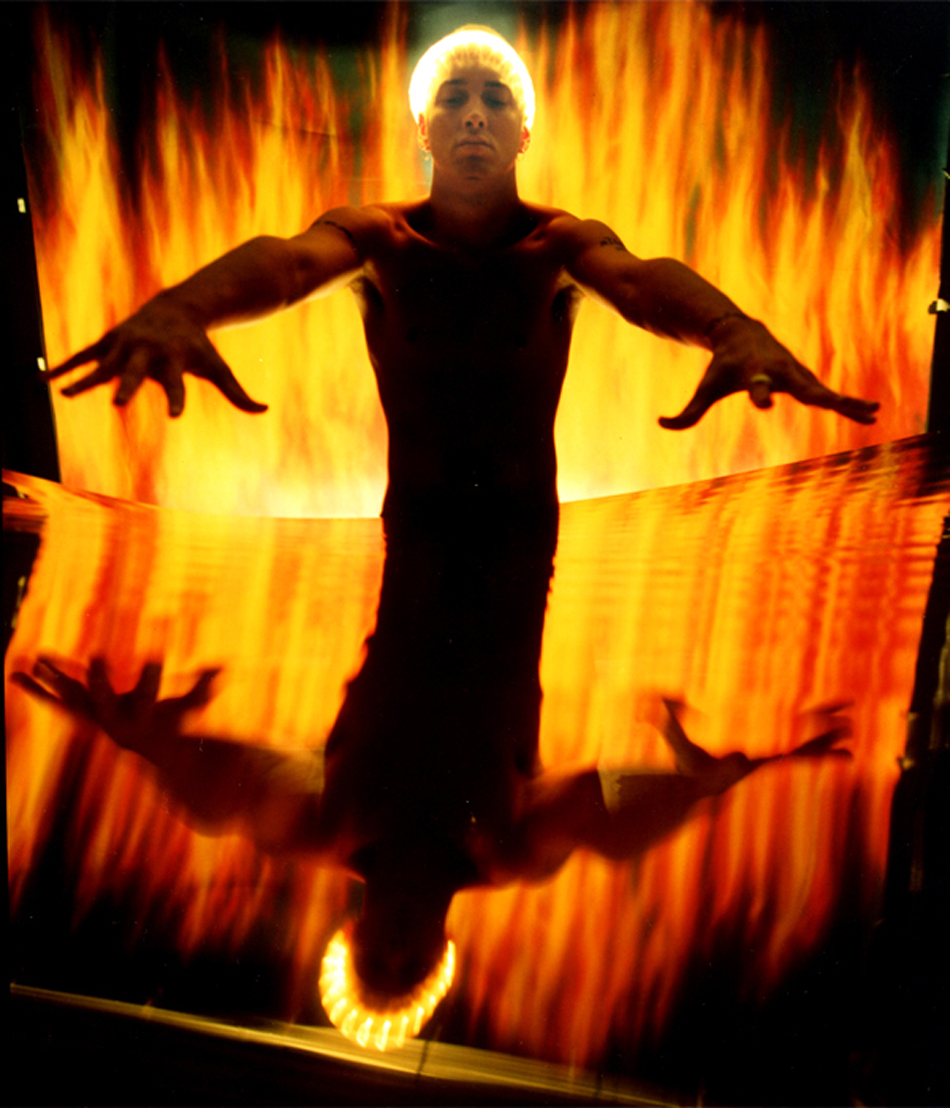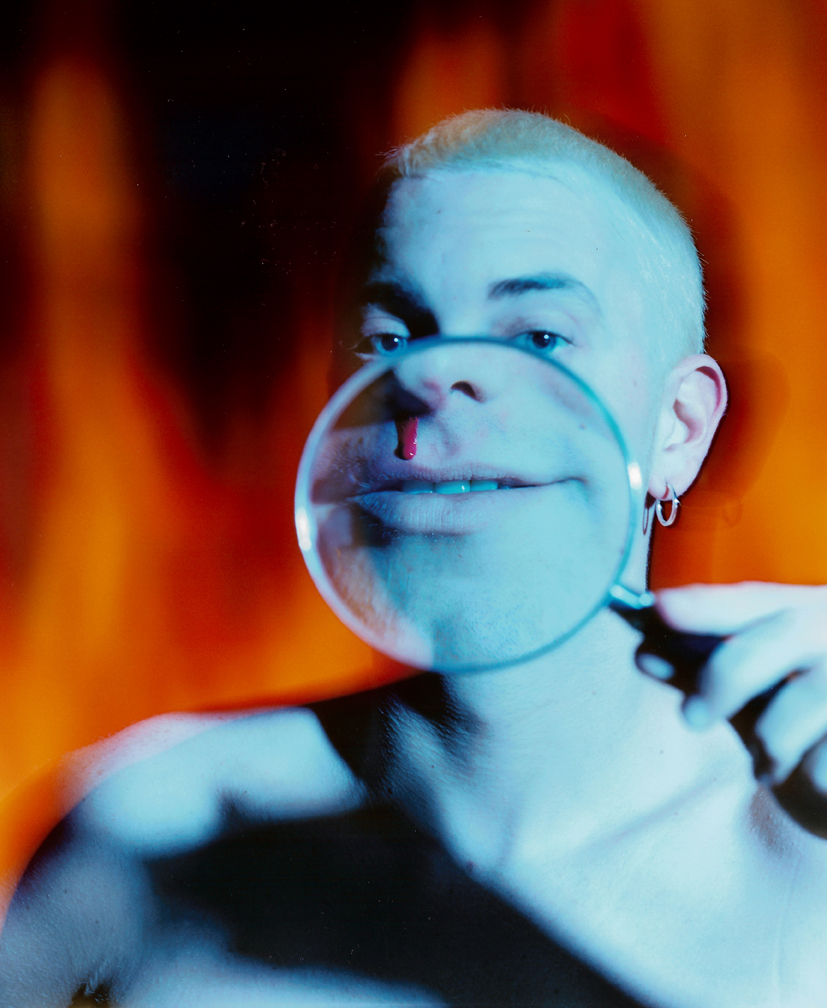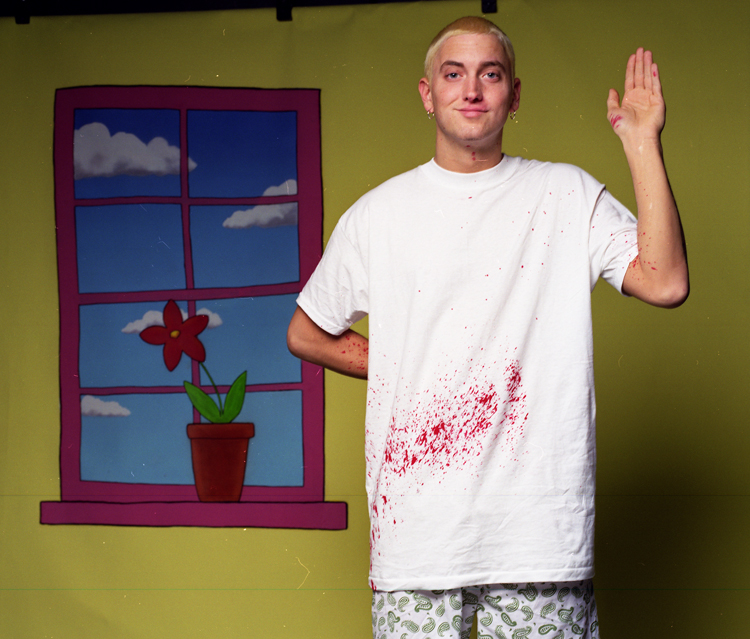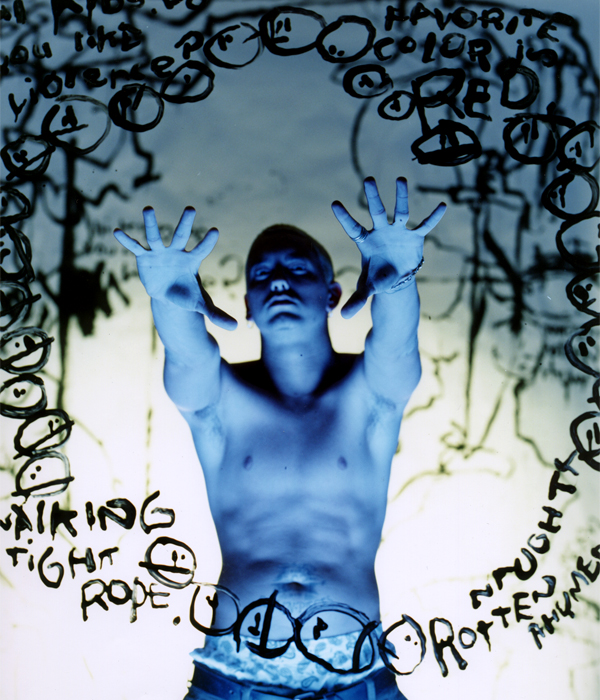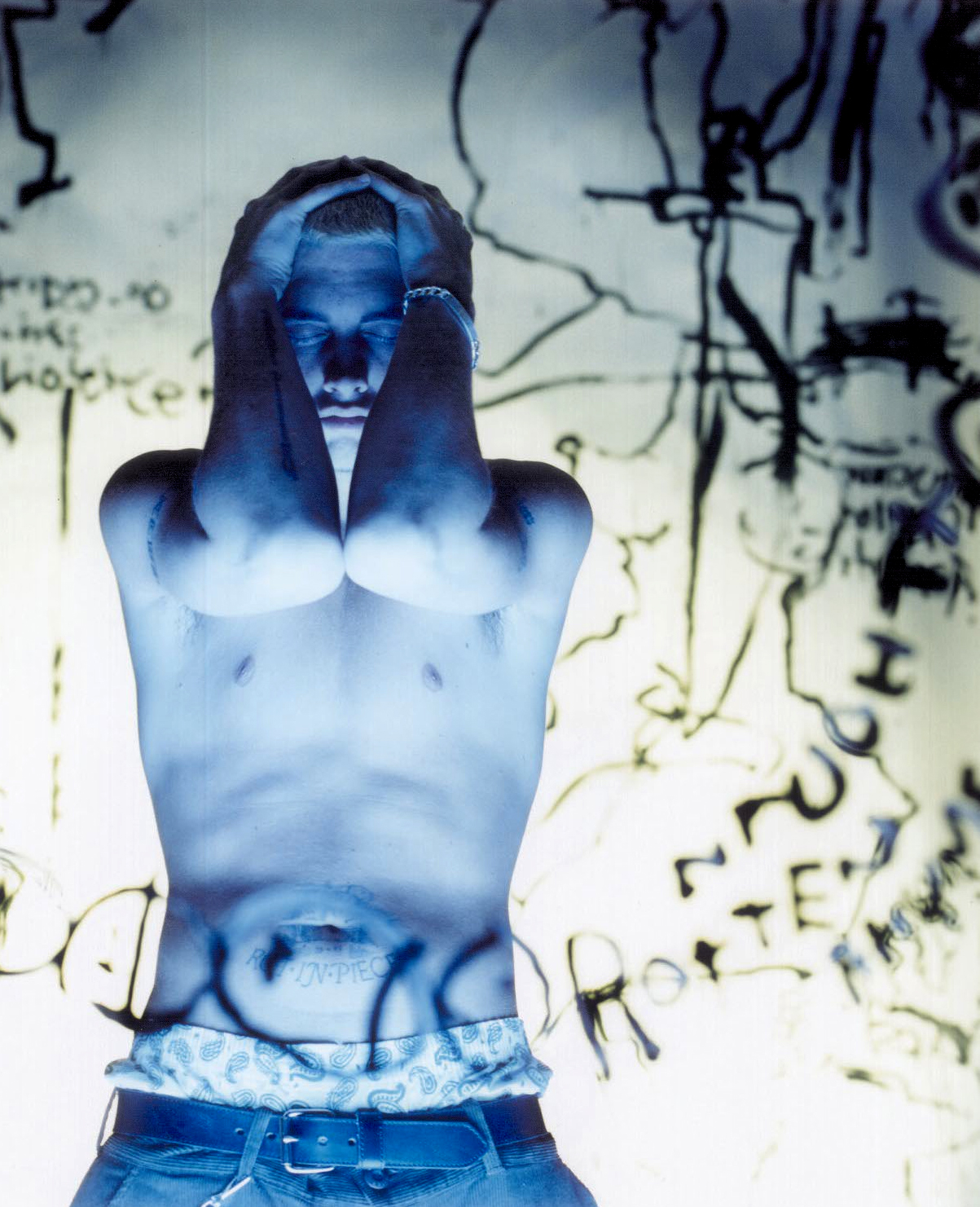 He also had a hand in Bad Meets Evil album cover in 2011.